Party H.Q.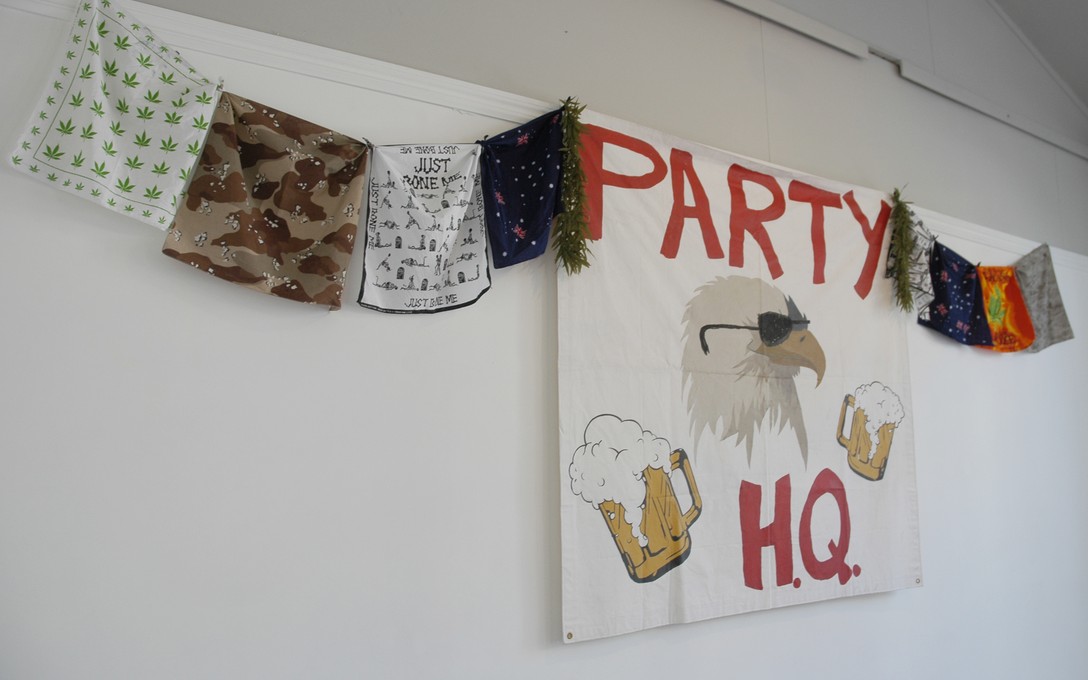 archived
15 Feb – 3 Mar 2007
Stuart Bailey
Enjoy welcomed Melbourne-based artist Stuart Bailey to Wellington during the opening week of the City Gallery's survey of contemporary New Zealand art - Prospect 2007
More
Employing tragicomic humour, Stuart Bailey raises questions about the levels of an individual's responsibility, both socially and politically. His installations attempt to create parallels between
socially and politically unconscious publics and some of the often-suppressed images of death, destruction and humiliation from the continually degrading war on terror.
Images of stoned and drunk people sourced from party websites were used to create flat sculptural works in polystyrene. These images are used to examine a kind of wilful ignorance, a sub-conscious disabling of the mind.
The subjects of Bailey's installation are not exactly dead, just extremely self-medicated. Party gags such as writing in marker pen on passed-out partiers are used to further degrade these already pathetic figures. In addition to these figures, wall drawings, paintings and collage depict a badge of apathy - an ode to partying and forgetting above all else. Pot icons and beer mascots are frivolously combined with indiscreet images of military power and support.