Rhythm is best considered fractally...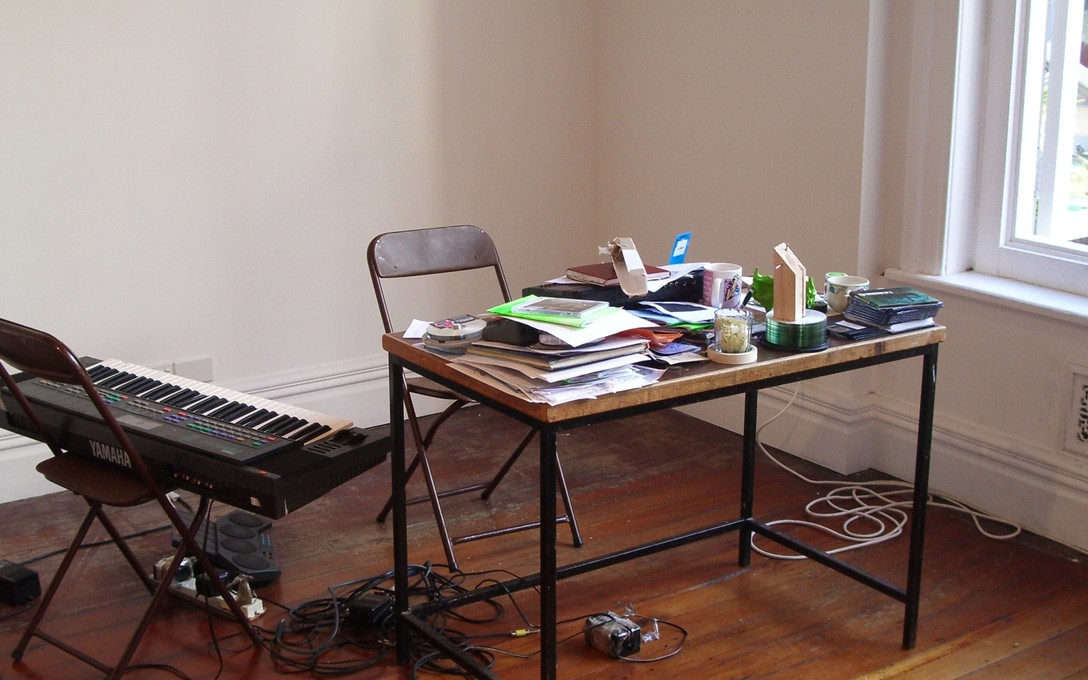 archived
15 Feb – 10 Mar 2006
Chris Cudby
Over four weeks Chris Cudby was a daily resident at Enjoy, producing weekly printed booklets with accompanying audio CDs documenting his artistic activities in the gallery space.
More
These publications were available for purchase in editions of twenty at the beginning of each week and included drawings, photos, music, interviews, collaborations and sounds all relating to his four-week residency in the gallery. Each week's edition was colour coded and sold at the beginning of each week (unless otherwise noted):
Yellow week one (opening night)
Green week two
Blue week three
Magenta week four
Red week four (end of week)
Within this format Chris developed a slow-motion mix of audio & visual narratives that mixed, bounced, and collapsed into one other, while remaining easily digestible as bite-sized chunks. The sale of each week's documentation allowed the public to take work home with them for a low price (fifteen dollars). Perhaps feeding a collector mentality, the collection of all five editions provided individuals with an intimate overview of the entire project.
Accompanying this was an installation of works engaged with ideas of multi-tasking, space/time manipulation and interstitial states. Rhythm is Best Considered Fractally looked at the remote-viewing and re-organisation of various time based activities with the use of colour as a (non-exclusive) ordering principle.
Exhibition Essays
23 essays
Edited by Paula Booker
Read online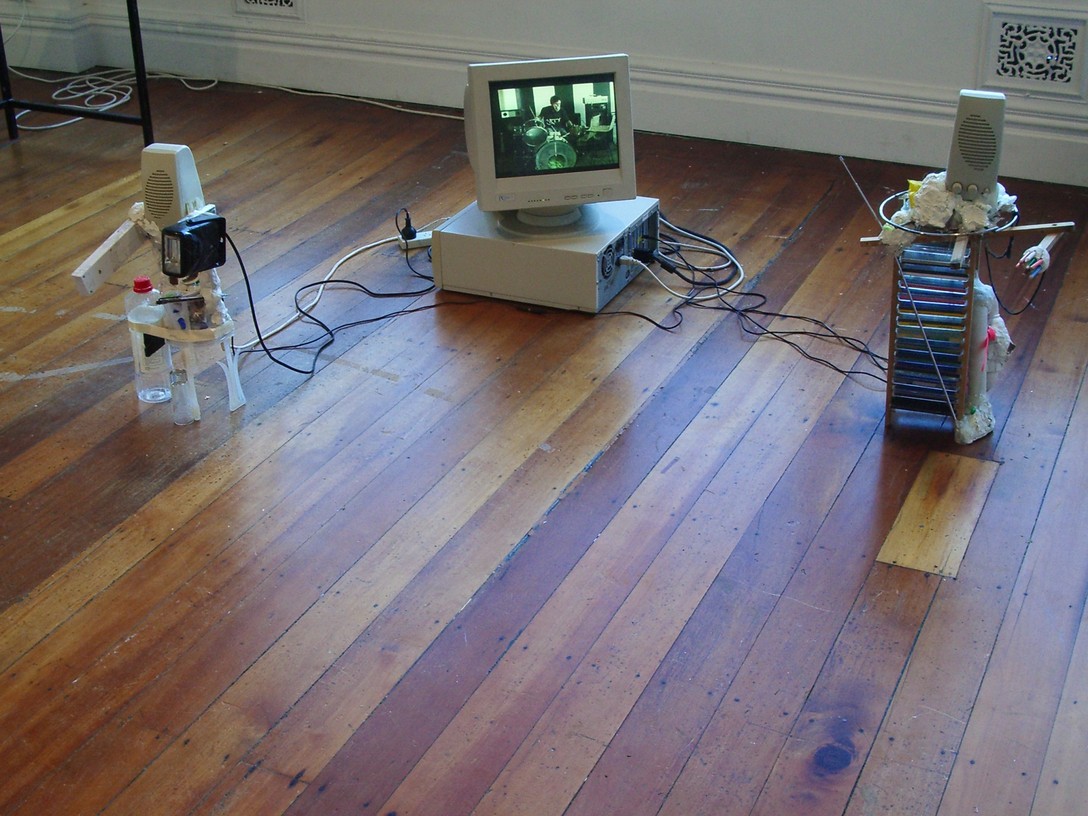 About the artist
Chris Cudby graduated from Elam, Auckland University in 2003, where he studied in the Intermedia department. For the last two years he has performed extensively throughout New Zealand as half of the musical/sound performance duo of 'Golden Axe'. Chris has shown his work in various galleries and was involved with establishing artist-run space Special gallery, Auckland, where he has both exhibited and curated.