SPECIAL at Enjoy: First year show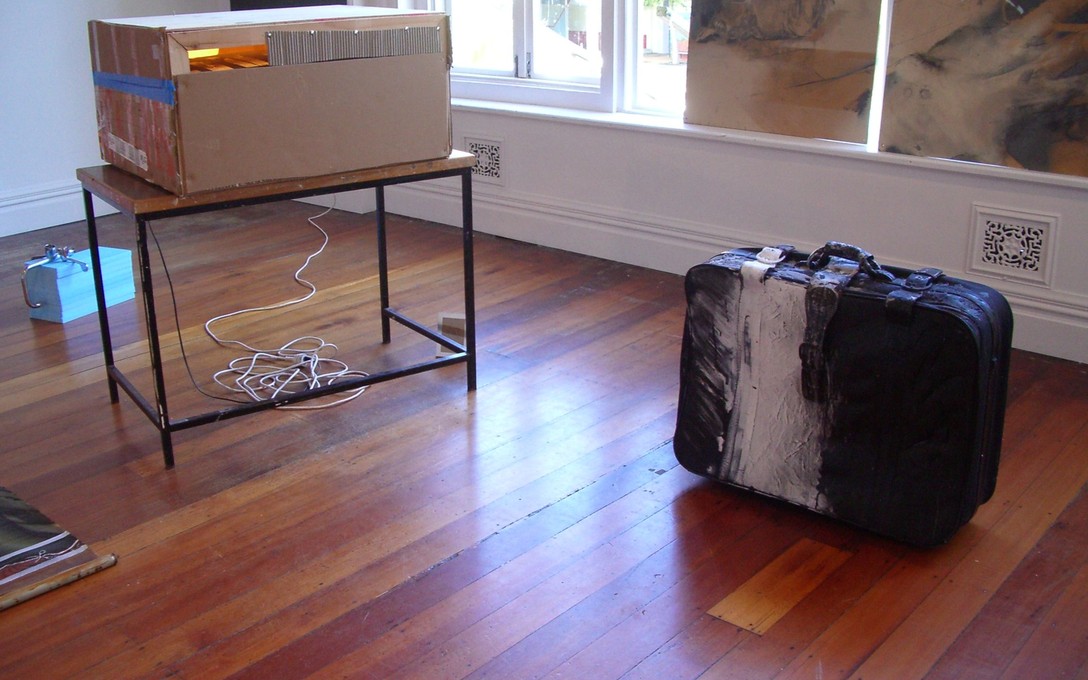 archived
12 Oct – 28 Oct 2005
Andrew Barber, Chae-Hyon Cho, Clara Chon, Fiona Amundsen, Fiona Connor, Jason Lindsay, Joy Chang, Julien Dyne, Nick Austin, Simon Denny, Stacey Lim, Tamsen Hopkins, Tim Chapman, Wonmok Choi, Xin Cheng
The first year of art school is often set aside as a time to experiment with materials, ideas, scale and space in a way not possible within the secondary school curriculum. This can be either a liberating or terrifying experience. SPECIAL at Enjoy: First year show takes work from this playful period of freedom and inquiry, combining works by students currently in their first year of study at Elam, Auckland with the first year work of SPECIAL gallery board members and other practicing artists from Auckland and Wellington.
More
Curated by SPECIAL gallery, SPECIAL at Enjoy: First year show features work by:
Nick Austin, Andrew Barber, Joy Chang, Tim Chapman, Xin Cheng, Chae-Hyon Cho, Wonmok Choi, Clara Chon, Fiona Connor, Simon Denny, Julian Dyne, Tamsen Hopkins, Stacey Lim, Jason Lindsay, Tahi Moore, Jo Schlatter, Rebecca Searle and Sanam Vaziri
Exhibition Essays
17 essays
Edited by Jessica Reid
Read online
From its beginnings as a studio warehouse located in Auckland's downtown, SPECIAL developed into an artist-run project space dedicated to showing fresh, exciting, experimental work by New Zealand artists, eventually closing in 2006. SPECIAL at Enjoy: First year show is the first half of a gallery exchange. An Enjoy curated show Buy Enjoy featured at Auckland's SPECIAL gallery in early 2006.