Spellbound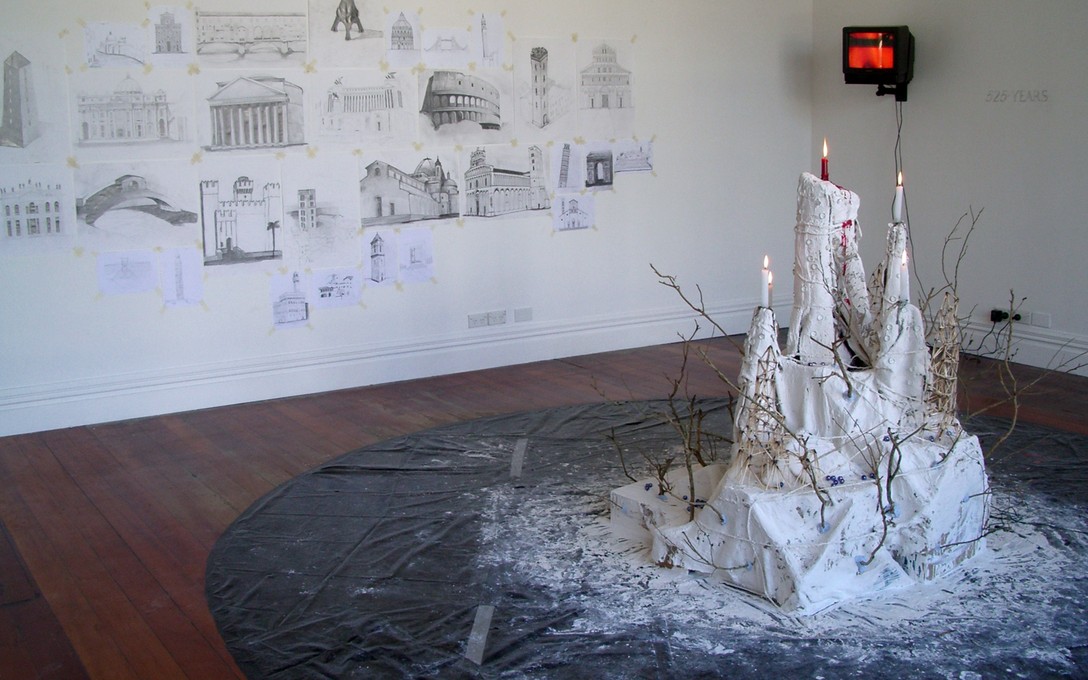 archived
2 Nov – 18 Nov 2005
Terry Urbahn
Terry Urbahn has spoken of his interest in the mystical sense that the medieval landscapes of Europe emanate. before this show, Urbahn had just recently travelled to Europe for the first time and was struck by the sense of age, permanence, history and grandeur of the places and sites he visited. Spellbound played with the memory of travel, simultaneously revealing documentation's failure of truly conveying an experience and the dilemma faced by the artist in absorbing and adopting its influence.
More
Walking the well-worn path of countless artists before him, a travelogue of sketches of buildings and monuments comprised one aspect of the exhibition. An improvised sculptural monument was also constructed, again with the risk of failure present. The installation also alluded to rituals of witchcraft and alchemy and their potential in determining processes for art making. Urbahn investigated a blur between the ancient and contemporary with the mixture of both banal and particularly connotative materials he employed, from video to matchsticks.
Exhibition Essays
17 essays
Edited by Jessica Reid
Read online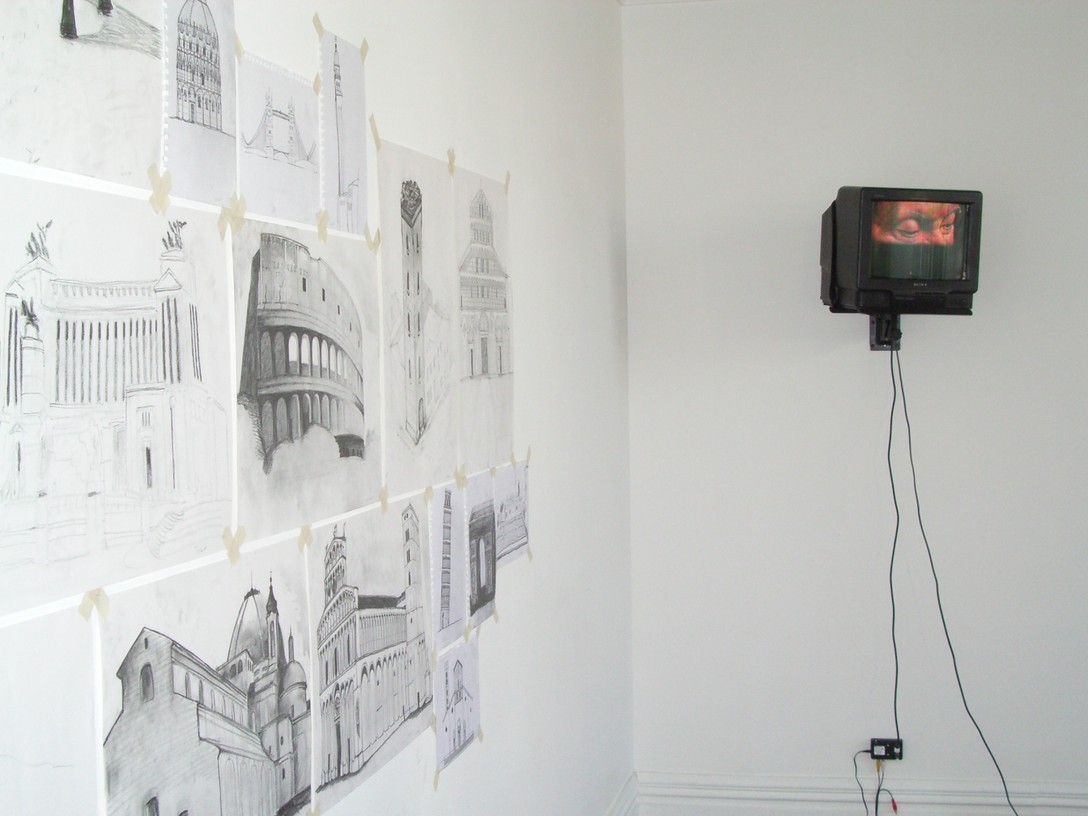 About the artist
Terry Urbahn has been working as an artist since the late 1980s and his work is represented in many private and public collections. His work has most recently been included in World Famous in New Zealand at the Canberra Contemporary Art Space and Pressing Flesh: Skin, Touch, Intimacy, 2003/2004 at the Auckland Art Gallery. He also contributed to Remember New Zealand, at the 26th Sao Paulo Biennale, Brazil. This is Terry's first show at Enjoy.