There's A Ghost In My House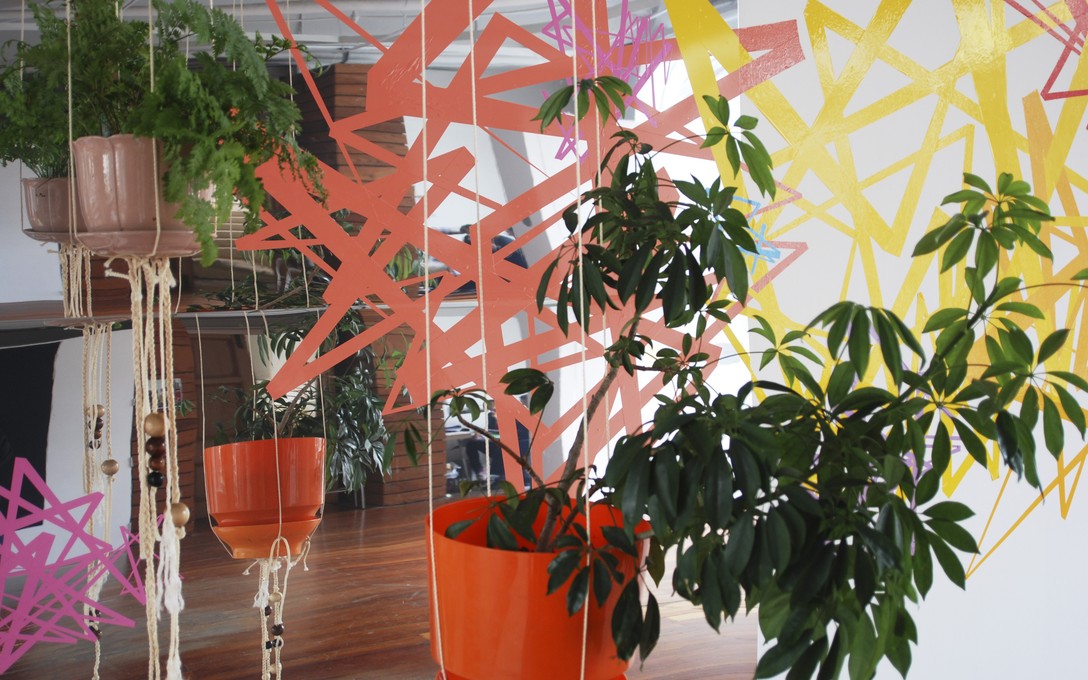 archived
30 Nov – 15 Dec 2007
Benjamin Buchanan
Taking inspiration from the eclectically patterned, empty domestic spaces of interior design books of the 50's, 60's and 70's, Benjamin Buchanan examines the nature of abstraction and attempts to re-negotiate the clichés that it brings to mind.
More
There's a Ghost in My House explored the idea of spirituality in the abstract, using strong geometric patterns, colour and reflective surfaces to create an emursive and thought-provoking environment.
Buchanan's project juxtaposed the synthetic with the organic, while indulging in the atmosphere of a time lost. Formal concerns of composition were executed in a random manner; works were established with a shape/colour and move through an organic process of intuitive growth. Using interior design as a metaphor for an internal emotive landscape, Buchanan represented the possibility of spirituality through abstraction in a humourous and hopeful way.
The structure of the gallery became "the canvas" for this installation. As a starting point, large mirrored panels were mounted to reflect the gallery, the objects in it and the visitors to create a ghost version of the elements within the space. Buchanan encouraged visitors to sense these echoes as just as valid, though less tangible and perhaps more intriguing, than the actual objects. There's a Ghost in My House explored the possibility of a place where these aspects exist on the same level.
Many thanks to Stephanie Stutely for the above text.

Benjamin Buchanan's exhibition was accompanied by a small monograph book. Published by Enjoy, it features texts by Juan Rubén Reyes and Ruth Buchanan and is designed by Alice Baxter. Also titled There's a Ghost in My House this monograph is available from Enjoy for $4.00 and Parsons Bookshop.
Catalogue
Benjamin Buchanan
Edited by Paula Booker
By Juan Rubén Reyes, Ruth Buchanan
Download PDF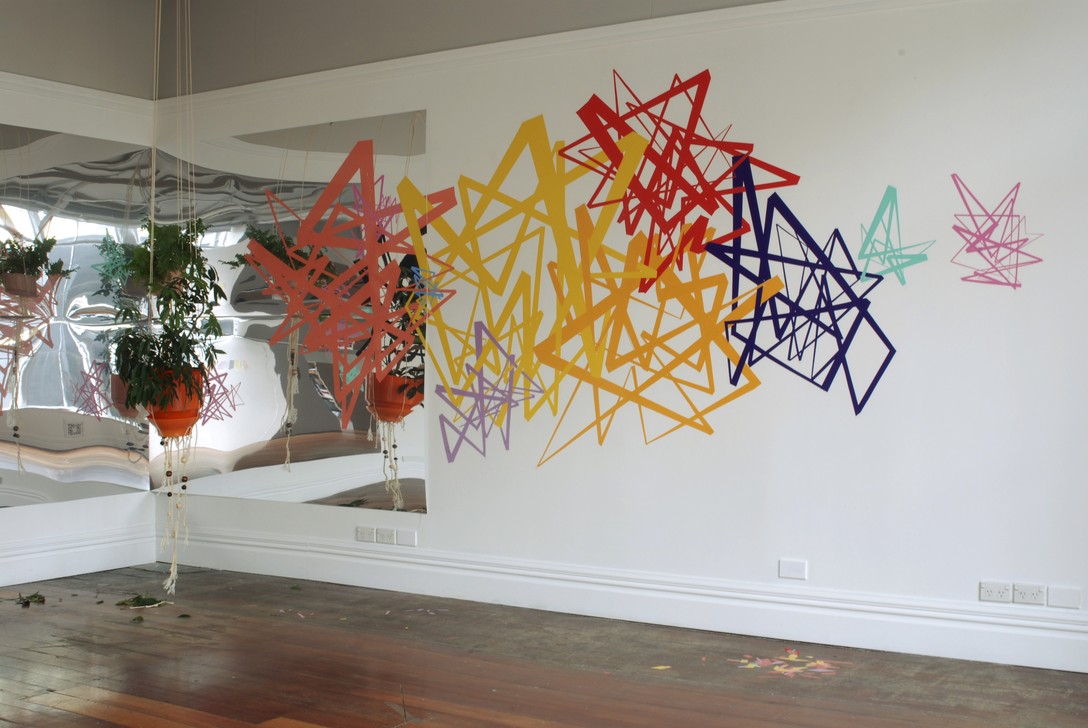 About the artist
Born in New Plymouth in 1973, Benjamin Buchanan is an artist and musician currently based in Wellington. Represented by Roger Williams Contemporary in Auckland, his many exhibitions include site-specific projects at Canary Gallery, rm 103 and with the Gang Green Artists' project in Wellington. Buchanan's most recent major exhibition in Wellington was a collaborative project with Mark Braunias at Show Gallery in 2005.