2019 Summer Residency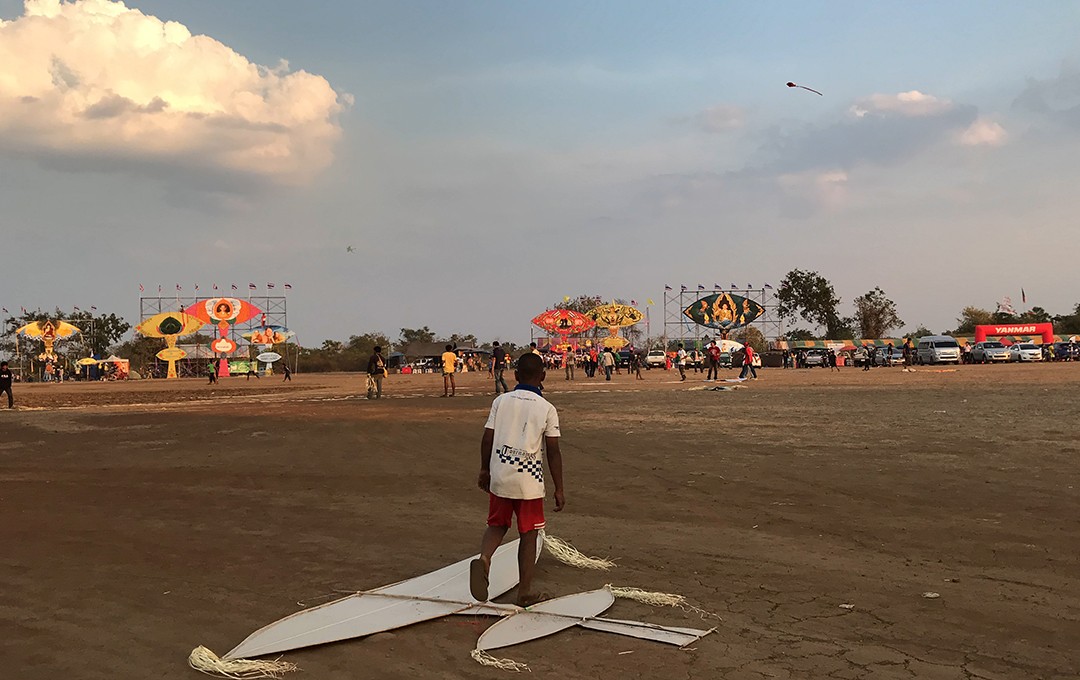 archived
1 Feb – 28 Feb 2019
Sorawit Songsataya
Enjoy is pleased to announce Sorawit Songsataya as our 2019 Summer Resident.
More
Sorawit Songsataya will be in residence in Te Whanganui-a-Tara from 1–28 February 2019. While here, they will stay at the Rita Angus Cottage in Thorndon, work out of the cottage's Fernbank Studio, and spend time on-site at West Wind—a wind farm located at Terawhiti Station, Makara—researching the site's cultural and socioeconomic significance, as well as histories of the area prior to European settlement.
Sorawit's residency project forms part of an ongoing investigation into concepts and mechanisms of animation and the political agency of things—asking, how do natural resources animate life? In a time of massive ecological change, how might humans recognise themselves as porous, malleable and dependent on other energies, forces and things? Focusing on the significance of wind, the project builds upon the artist's recent time spent in Thailand, learning artisan kite making techniques.
Sorawit's residency will be followed by an exhibition at Enjoy in mid-2019.
Enjoy Public Art Gallery would like to thank the Thorndon Trust for supporting the accommodation and studio for this residency.
ABOUT SORAWIT SONGSATAYA
Sorawit Songsataya was born in Chiang Mai, Thailand and lives and works in Tāmaki Makaurau Auckland. Primarily interested in craft, textiles, digital modality, handmade and machine-made objects, Sorawit's practice forms at the intersection of digitised labour and traditional craftsmanship, exploring the intricacy of what it means to "make" today. Sorawit has a Master of Fine Art from Elam School of Fine Arts, University of Auckland (2013). Previous exhibitions include Art and Shops, Tensta Konsthall, Stockholm (2018); Bright Cave, Blue Oyster Art Project Space, Ōtepoti Dunedin (2018); Soon Enough: Art in Action, Tensta Konstall, Stockholm (2018); Starling, Artspace, Tāmaki Makaurau Auckland (2018); Acting Out, Adam Art Gallery Te Pātaka Toi, Te Whaganui-a-Tara Wellington (2017); Potentially Yours: The Coming Community, Artspace, Tāmaki Makaurau Auckland (2016); The Non-living Agent, Te Tuhi Centre for the Arts, Tāmaki Makaurau Auckland (2016). In 2018 he was awarded the Iaspis Studio Residency, Stockholm, Sweden and the McCahon House artist residency, Tāmaki Makaurau Auckland.