A History of Space is the History of Wars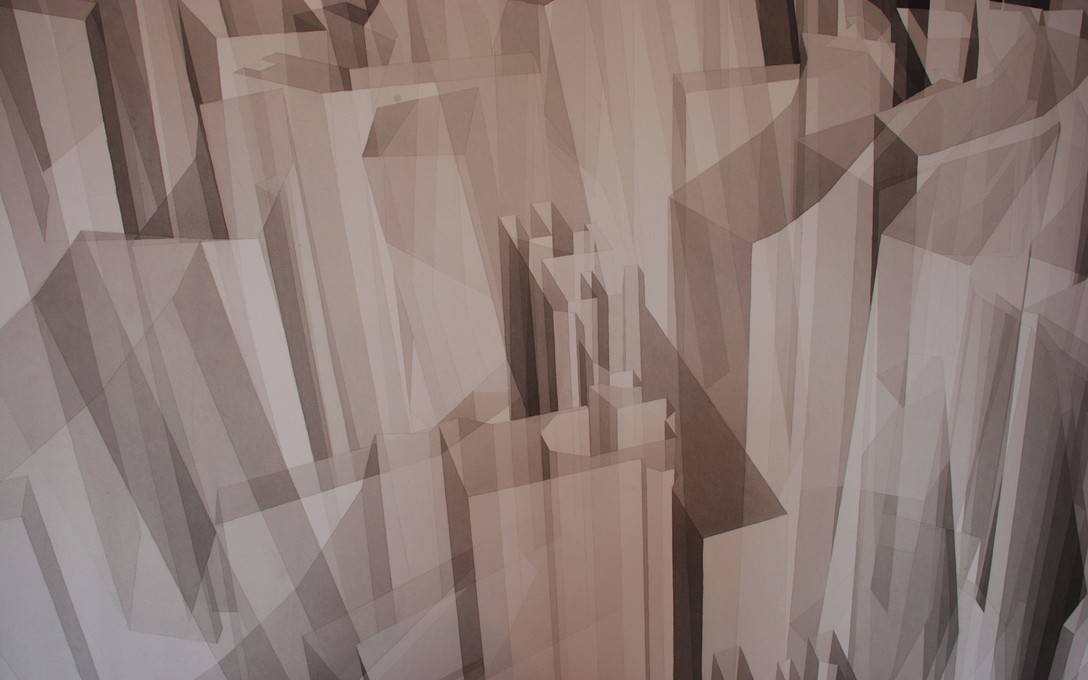 archived
16 Aug – 1 Sep 2007
Sanné Mestrom
Spatially unsettled, and without the secure foothold of a single-point perspective, Sanné Mestrom's large drawings and watercolours allude to the presence of a larger continuum, a massive unravelling of space that can be imagined well beyond the paper's edge.
More
Melbourne-based artist Sanné Mestrom will be exhibiting large monochromatic works on paper at Enjoy. This body of work, A History of Space is the History of Wars continues Mestrom's ongoing, critical engagement with space as an active, political and contested realm, developed in tandem with an interest in the discourse of language as a similarly activated system.
The work is oriented around ideologies of visual representation and the multiple viewpoints that occur when any visual and/or conceptual perception is shattered. The artist is investigating the viewers experience and engagement with her works.
Sanné Mestrom says "I am interested in producing artwork which centres around the viewer, allowing for a moment when he or she becomes an active agent, self-aware of perceiving and comprehending the artwork. My work seeks to generate a moment of awareness within the viewer, which I refer to as the "Ah Ha"."
The "Ah Ha" brings to life the moment when a paradigm—perceptual, linguistic or otherwise—becomes apparent to the viewer. It is then that dynamics between the viewers and the viewed are revealed. In the process of perceiving, the artwork becomes both performative and temporal, revealing elements of uncertainty and unpredictability in the consciousness of the viewer.
Exhibition Essays
1 essay
By Jaenine Parkinson
Read online