Bevan Smith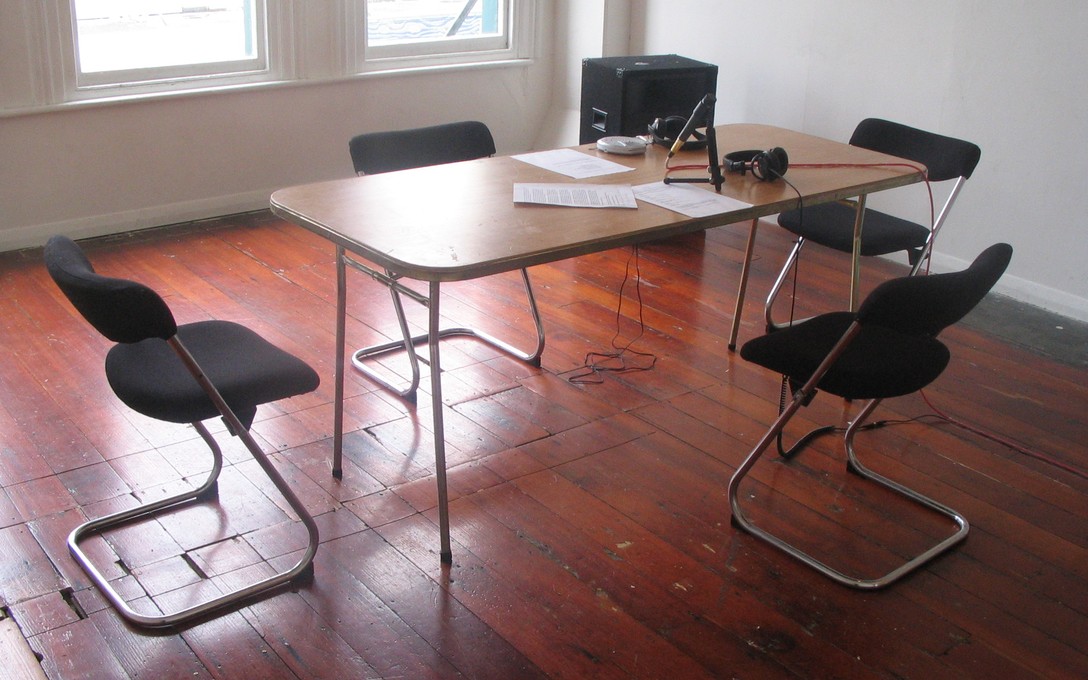 archived
4 Oct – 10 Oct 2004
Bevan Smith
Architecture Week Installation
In association with Wellington Architecture Week, Enjoy presented a week-long sound installation.
More
For his first time foray into installation, internationally recognised musician Bevan Smith worked with recording software and the gallery space to create an interactive installation considering the particular aural qualities of architectural spaces. A computer software technique called 'convolusion', whereby a physical space can be plotted and recorded aurally, was used to create these spaces. Visitors were able to speak or sing through a range of architectural spaces and elements which Bevan Smith recorded from around Wellington.
Each day the space changed, from the Adam Art Gallery, the Massey Great Hall, The Enjoy Stairwell and various building materials, steel concrete and wood. There was also an archive so visitors could compare the sound they made through that day's space, to the other spaces throughout the week.
In conjunction with closing drinks, Smith performed live with Dino Karlis on Saturday October 9. Smith and Karlis interfaced directly with the architecture of the gallery, creating a live environment for considering the impact of sound on our understanding of space.
Exhibition Essays
9 essays
By Jessica Reid, Katie Duke, Marnie Slater, Rita Langley
Read online
The New Work series (July – December 2004) represented a transitional period in Enjoy's vision and development. Moving away from the gallery's hands-on, thematic approach of the past, New Work set the loosest of theme requirements yet and was the last of such dictated restrictions. The proposal call-out requested that the work be 'new', leaving the definition of this seemingly simple word up for grabs.
New work, new to the audience, new to Enjoy.