Bedwyr Williams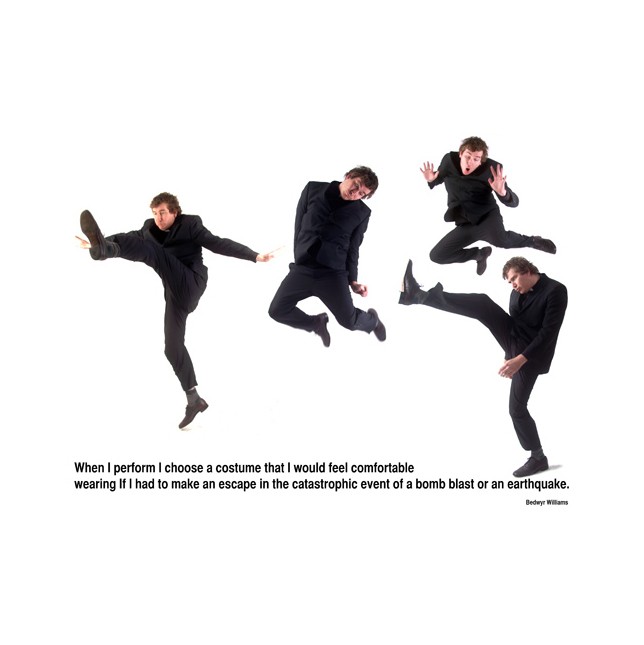 archived
22 Jan – 14 Feb 2009
Enjoy is proud to announce the arrival of acclaimed Welsh artist Bedwyr Williams in Wellington.
More
Bedwyr Williams represented Wales with his solo project Basta at the 2005 Venice Biennale, and will kick start Enjoy's 2009 programme.
For his exhibition at Enjoy, Williams explores the limited power of the art poster. The show includes posters for exhibitions that never got off the ground and performances that never happened, baffling posters, clever posters, dumb posters, posters which stink of ink, posters that fade, posters designed by interns or drawn by children and simple posters.
The opening event also featured Williams' performance Methodist to my Madness in which he appeared as a Methodist preacher. It is a performance work about the process of a performance, from beginning to end: from the invitation of the curator to dressing at the office of the gallery afterwards. Raised in a religious family, church services were the first "performances" the artist saw. The theatrics of the frightening disciplinary sermons were Bedwyr Williams' direct inspiration for this work.
Performance is an important component of William's work, and he doesn't take the situation lightly. Reflecting on importance of costumes Williams says: "When I perform I always choose a costume that I would feel comfortable wearing if I had to make an escape in the catastrophic event of a bomb blast or an earthquake. An outfit that I would be happy to be rescued in. Those souls who perform naked and covered in paint run the risk of being found by a fireman or a policeman or even an earthquake dog under the rubble naked and covered in paint."
If you missed the hilarious opening night performance, Methodist to my Madness, be sure to see it on video as part of the show.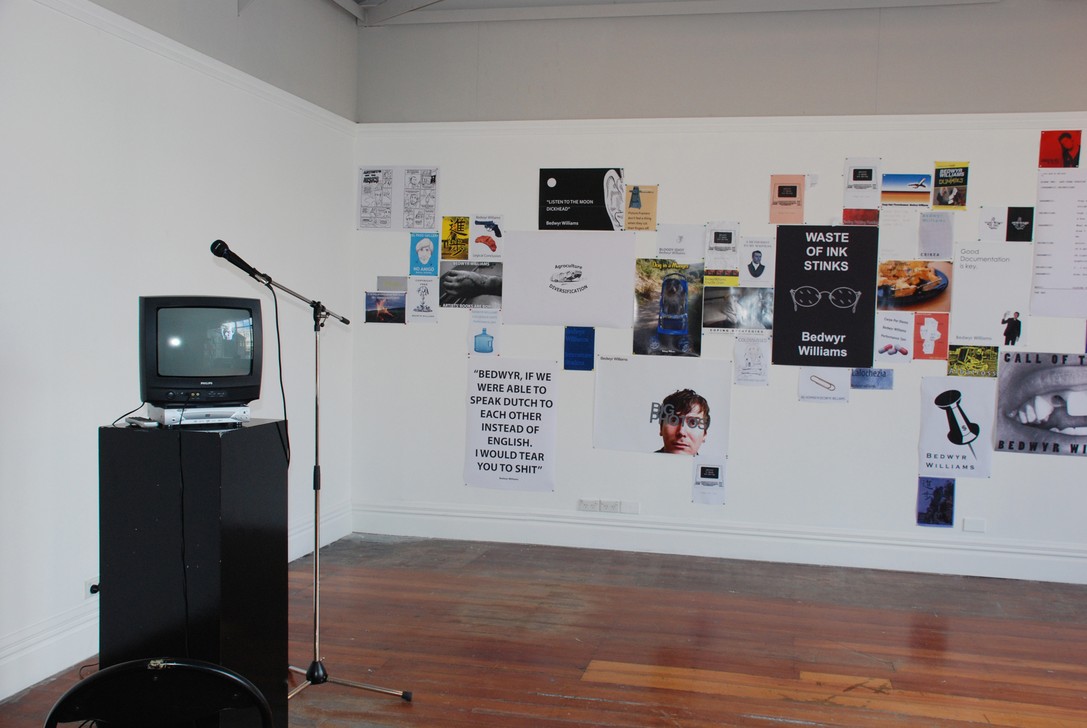 About the artist
Employing both engaged criticality and a sense of quick-witted surrealistic humour, Willaims explores contemporary issues of identity, location and culture, and what it means to be an artist under such conditions. Bedwyr's constructed environments and cultural commentary present extraordinary encounters for diverse audiences, encouraging people to never again quite think the same of their local surroundings.