Enjoy
Blog
Contents
Continuing the conversation
April 20 2015, by Emma Ng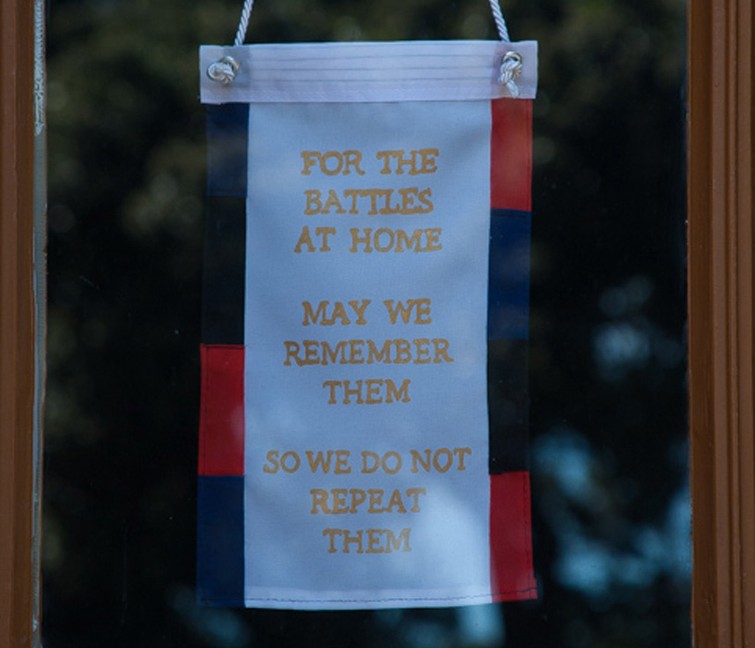 It's a month since our offsite project, The levelling of Puke Ahu finished. Featuring the work of Bronwnyn Holloway-Smith, Izzy O'Neill & Aliyah Winter, and Angela Kilford, this site-specific project looked at:
The complex histories of Wellington's Puke Ahu (Mt Cook), less visible than the site's dominant narrative – war commemoration.

The potential for contemporary artists to catalyse conversation and contribute cultural value, in responding to a carefully controlled government site of remembrance.
We were interested in the way the site now celebrates war memorial as a unifying, 'nation-making' narrative, sometimes at the expense of other voices, and sometimes without giving thought to the resonance of contemporary political decisions with the histories being 'remembered'.
In the lead-up to ANZAC day we have seen the War Memorial Park open, as well as the opening of Te Papa's Gallipoli exhibition and Peter Jackson's Great War Exhibition in the old Dominion Museum.
We have also seen protests and a number of critical responses to the World War I centenary, so I thought it might be worth collecting them together into a sort of reading list (suggestions and additions welcome! curator@enjoy.org.nz)
Further reading:
Thanks to those who have contributed to this list!