Brave Days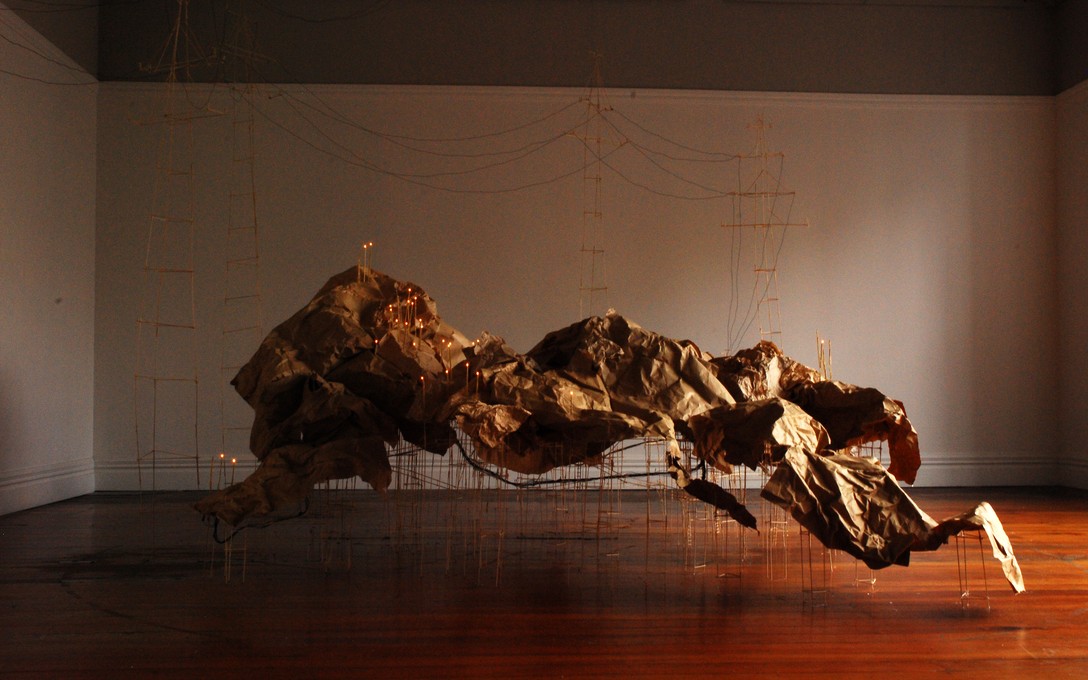 archived
21 Feb – 8 Mar 2008
Joanna Langford
A great work of fiction will easily draw out the imagination of readers of any age. Joanna Langford's constructions also open doors in viewer's imaginations, taking them into mysterious environments.
More
Recently creating an enigmatic large-scale work down from the nightlands which scaled the full twelve metres of the Dome Gallery at Wanganui's Sargeant, Langford creates real magical landscapes from everyday, even banal materials that are found, recycled, and collected.
The installation Brave Day' at Enjoy offered a world that was new and unfamiliar, strange and imaginary, that is simultaneously sinister and benign. The work resembled a desert landscape that sprawled over the interior space of the gallery. Food implements were fashioned into pylons, which carried electricity to a nameless, humming city. There was a sinister sentiment of unease in the work that hinted at an unsettled land. The artists says this refers to "instability...a consciousness of change and movement in the landscape."
Like the Doozers of Fraggle Rock creating their intricate architectural constructions, Langford's primary activity is doing. Structures are built intuitively and re-enforced as necessary. Her work also shares a symbiotic relationship to its environment, as she utilises cast-off materials to create new environments. While Langford s work is more complex than the doozers compulsive behaviour—building ad infinitum—there are similarities. The Doozers said they actually want the muppet Fraggles to eat their constructions because "architecture's supposed to be enjoyed" and also so they can go on to build again.
Langford offered an opportunity to experience a self-directed imaginative landscape. As Miranda Parks recently wrote of Langford: "Meaning is not hidden deep in the work but arises in a flexible and dynamic way through the audience's involvement"
Exhibition Essays
1 essay
By Gabrielle Amodeo
Read online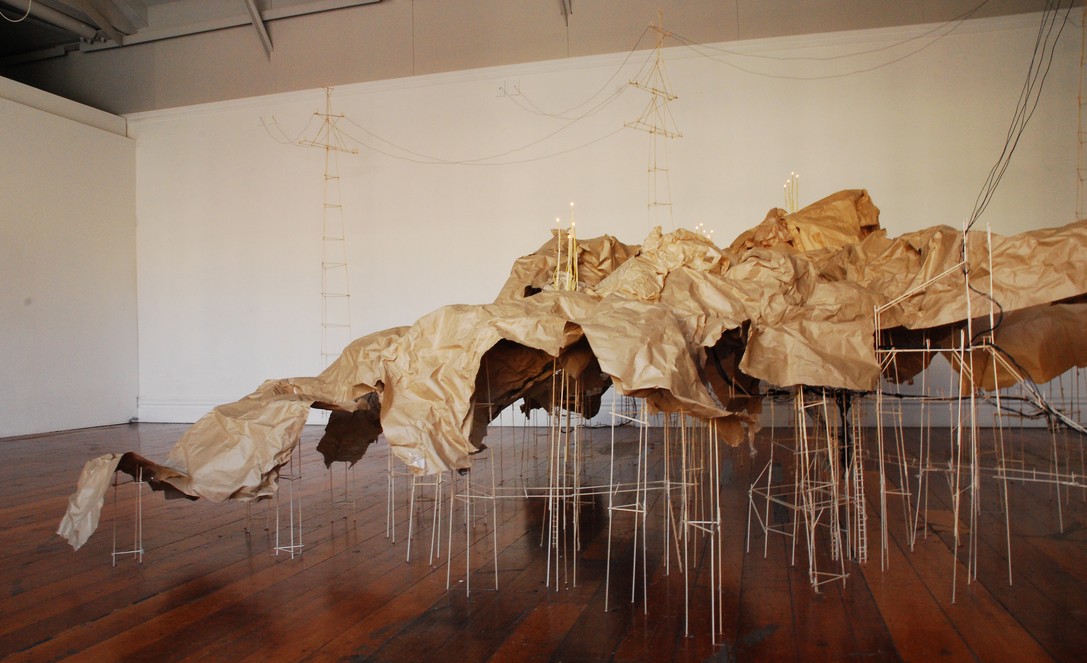 About the artist
Joanna Langford graduated with a Master of Fine Arts from the University of Canterbury School of Fine Arts in 2004. She has recently completed the Tylee cottage residency in Wanganui. During her time at Tylee she made a work for the dome space at the Sarjeant gallery. She is now living and working in Wellington.