Casual Romance Club II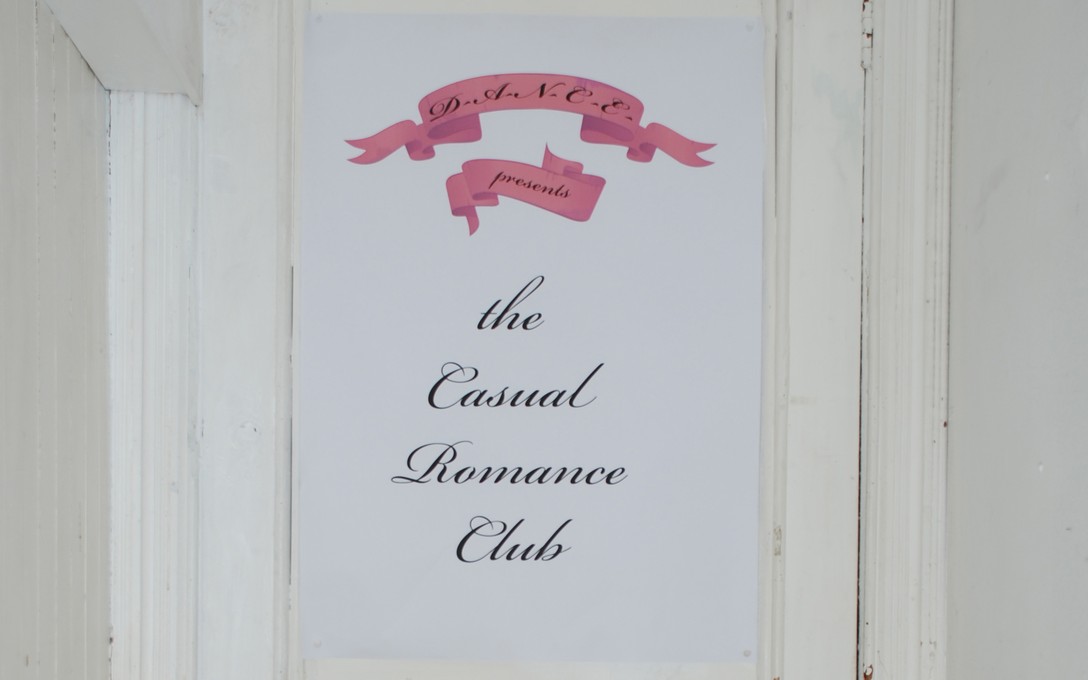 archived
30 May – 9 Jun 2010
D.A.N.C.E ART CLUB
Romance is heavily mediated through digital communication. We're using internet dating sites, Facebook, mobile texts to connect. We're also influenced by the media's idea of what "romance" should be through popular movies, reality TV and music videos.

D.A.N.C.E. Art Club
More
Part of Enjoy Public Art Gallery's Ten Year Anniversary Programme.
Enjoy's Ten Year Anniversary takes inspiration from ideas around guerrilla diplomacy and presents an alternative approach to exhibition making and rethinking relationships between projects and artists within our gallery space. Enjoy's anniversary will see a series of eight commissioned projects overlaping both in the gallery and off-site. Through this free-form and spontaneous structure they will suggest new political, experiential and formal dialogues between each other and our audiences – as one project deinstalls, another shares the space while a new project is being installed.

Siv B. Fjaerestad, Enjoy Curator & Manager
With guest artists/collaborators Jonathan Cameron, Marie Fonoti, Arie Hellendoorn, Janet Lilo, Keila Martin, Jacqueline Mcgraw, and Emma Nichols.
Curated by Siv B. Fjærestad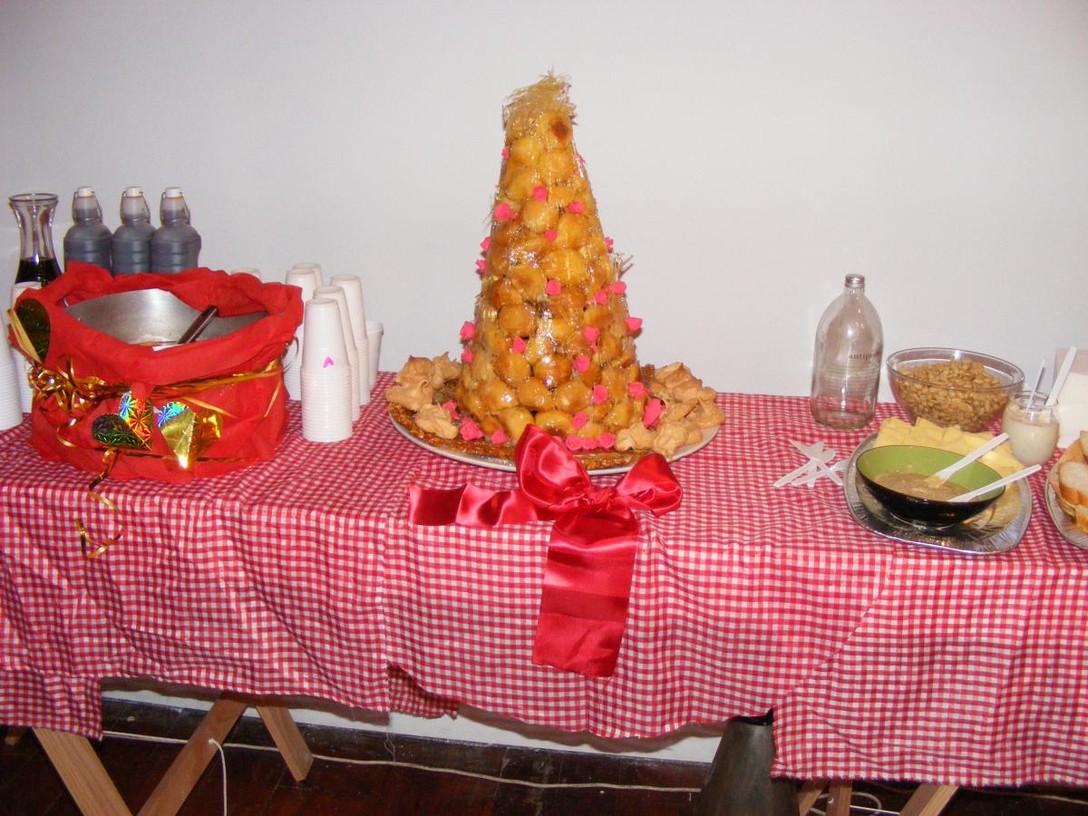 Casual Romance Club II – Supplementary Publication
Produced by D.A.N.C.E Art Club
Rather than acting as a traditional exhibition catalogue, this publication extends on the work in the show and includes supporting artworks.
Designed by Janson Chau & D.A.N.C.E Art Club
With thanks to Greer McDonald – Social media editor for www.stuff.co.nz, for her writing contribution
About D.A.N.C.E. (Distinguished All Night Community Entertainers) Art Club
D.A.N.C.E. Art Club is made up of Tuafale Tanoai aka Linda T., Vaimaila Urale, Chris Fitzgerald and Ahilapalapa Rands. What started as experimental gatherings after hours at Uni has turned into a 10 year relationship spanning pool hall competitions, speed dating, a mobile community radio station and dance marathons. What ties all of these disparate projects together is a desire to disrupt what art can be and who it is made for. Our focus is on the relationships that are formed during each project, through collaboration, music and the sharing of time and food.