Decoration and Crime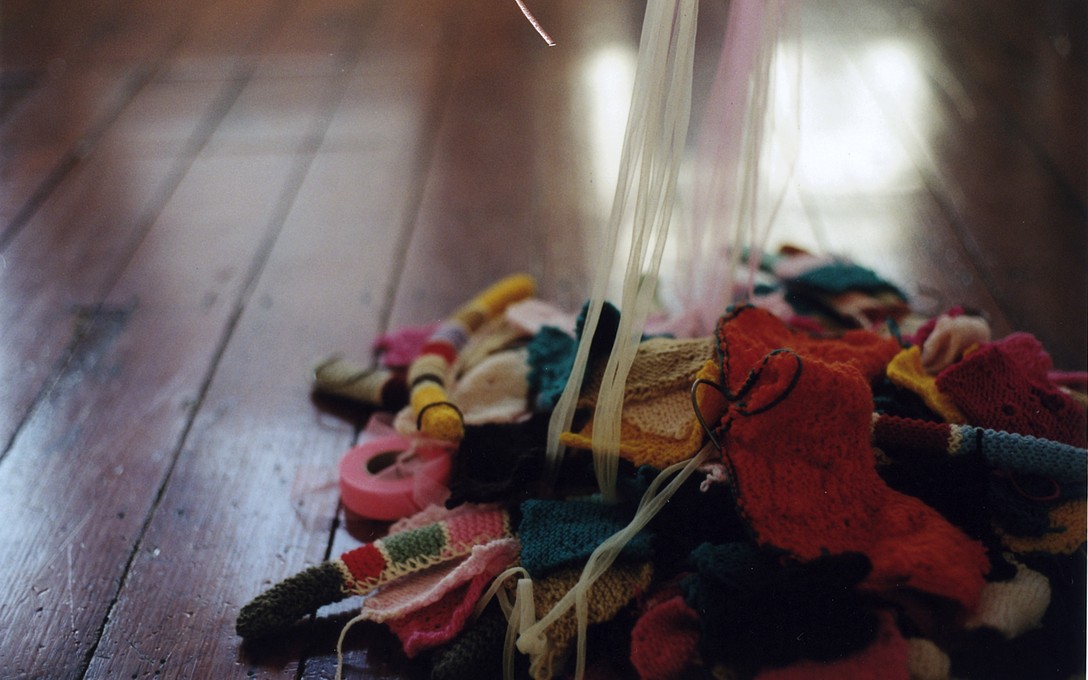 archived
1 Jan – 1 Feb 2001
Georgie Hill, Ruth Buchanan
Early 2001 saw Enjoy welcome two artists from Auckland to produce work on site for our continuing #3 series. Ruth Buchanan and Georgie Hill, students at Elam, combined their time in the gallery environment to develop a joint exhibition. Both artists work in materials referencing the traditional position of women as homemaker/house padder, and although working in differing ways, attempted to successfully produce a single show.
More
Buchanan's works involved knitted pieces, referencing the process of producing clothing, and although perfection in execution was not of importance, the quality of the pieces in the show highlighted the skill involved with the chosen craft. All works flaunted holes and dropped stitches besides those made by a professional (a woman who sold knitted clothes hangers), with Buchanan added to her pile of possibly unfinished items.
Hill, in contrast, focused her work in the mending of items. A shirt of pink and white striped fabric was undone, stretched over a frame and 'decorated' with long beads stitching together unseen seams. These beads, black and red, emphasised medical references and the sturdy quality of reinforced decoration. Hill also made use of a window over which she fixed a loose flowing piece of beaded fabric, which contrasted with the stretched wall-works.
The Occasional Journal
By Kari Schmidt
Read online
Part of Enjoy's first non-thematic series, #3 (November 2000 – April 2001).