ENJOY PERFORMANCE WEEK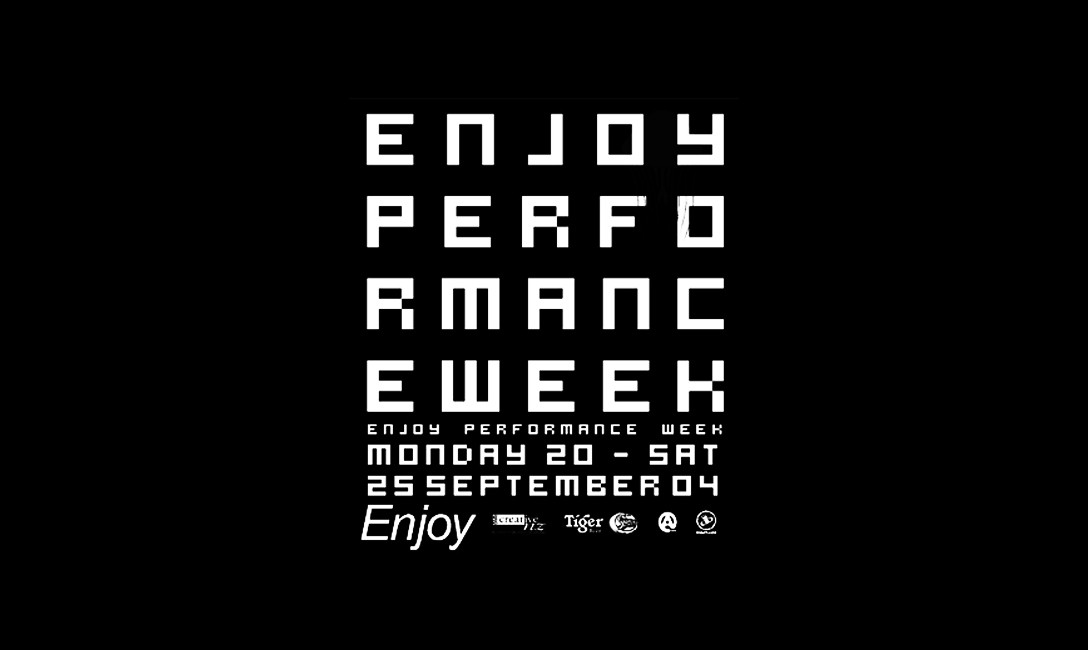 archived
20 Sep – 25 Sep 2004
For six days, from Monday through Saturday, each day at various and multiple times, Enjoy Gallery was host to diverse and exciting performance work by an illustrious line up of local artists.
More
Bringing a mix of both solo and collaborative performances, the programme also presented the launch of Arcadia, a roving series of 'funtronica', as well as the grand finale of The S.T.A.F.F Project. For continues as an annual event, PERFORMANCE WEEK occurred in response to Enjoy's commitment to support the presentation of temporal, event-based art forms.
Exhibition Essays
By Marnie Slater
Read online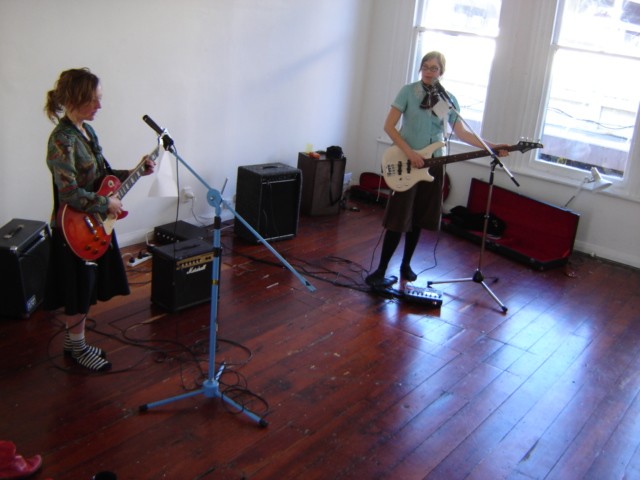 The New Work series (July – December 2004) represented a transitional period in Enjoy's vision and development. Moving away from the gallery's hands-on, thematic approach of the past, New Work set the loosest of theme requirements yet and was the last of such dictated restrictions. The proposal call-out requested that the work be 'new', leaving the definition of this seemingly simple word up for grabs.
New work, new to the audience, new to Enjoy.