past event
Art Writing and Criticism Workshop
Tuesday 19 Jun 2012
5:30pm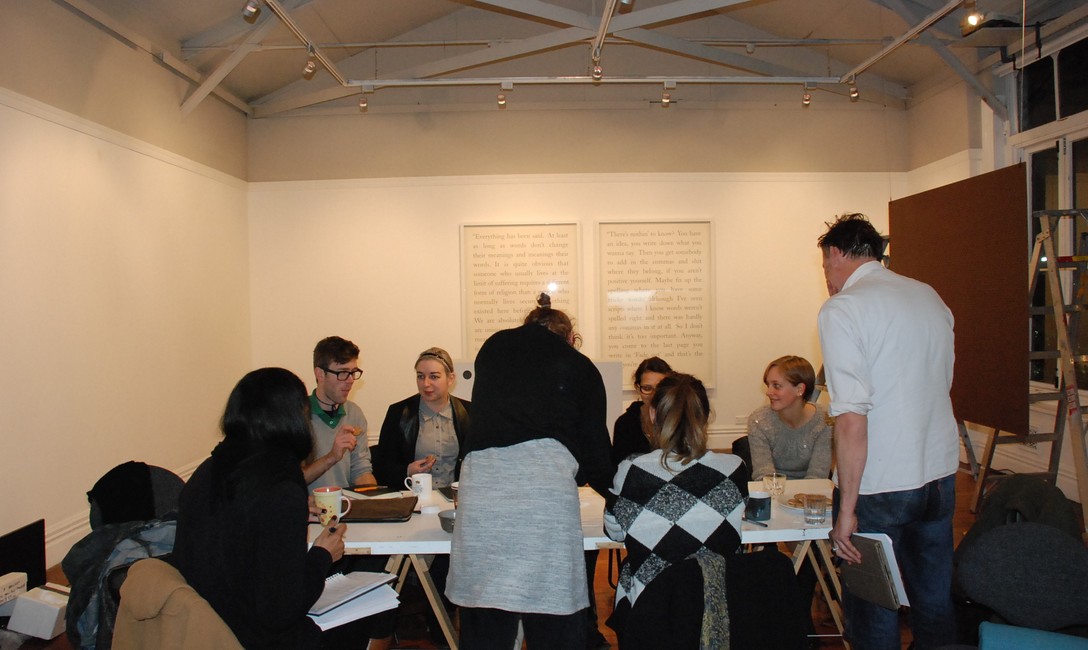 Enjoy is excited to be hosting the first workshop in an ongoing series on art writing and criticism.
Enjoy's Art Writing and Criticism Workshop encourages emerging art critics in Wellington and explores the relationship that quality criticism has to the quality of art being developed. The workshop will consist of a group of selected applicants who will be mentored by established art critics and writers. The mentors and tutors will give a one hour talk about art writing and feedback to two participants each about their writing. Emerging writers will have the opportunity to strengthen their work through one-on-one email consultations with leading art critics.
Appropriate candidates for this workshop are those who wish to improve their art writing skills, develop complex ideas clearly and situate art works within their broader contexts. The applicants who are most likely to benefit from participation in the workshop will be chosen. Participants will attend all sessions with mentors and workshop sessions are in the evenings.
Workshop Dates:
Tuesday June 19th
Jon Bywater and Louise Menzies
Tuesday June 26th
Rachel O'Neill
Tuesday July 3rd
Mark Amery
Tuesday July 10th
Megan Dunn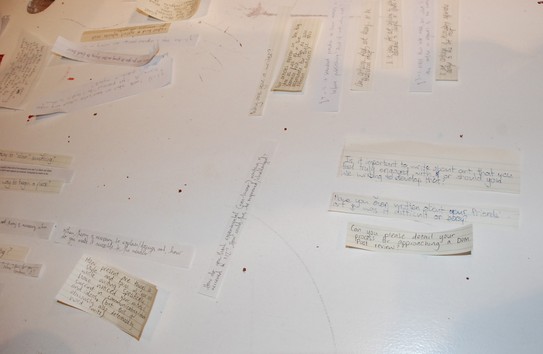 Mark Amery is an arts editor, curator, critic, broadcaster and journalist. A graduate in Art History, English and Law from University of Auckland, he has been visual arts critic at the Dominion Post for the last six years. Mark has been commentating, producing and interviewing on radio since 1989, for RNZ, Radio Active and bFM. He was editor of national arts magazine Stamp, a founding deputy editor of Pavement magazine, and editor of Capital Times and dance magazine DANZ. Mark has also been a critic and arts journalist for the Sunday Star-Times, The Listener and Evening Post, and has contributed feature articles to numerous magazines from Metro to international art magazine Flash Art. He was part of the curatorial team at City Gallery 2000-2002, heavily involved in Artspace in the early 1990s, and more recently, the Director of Playmarket. In 2010 he is co-curator of a Wellington public art programme Letting Space.
Jon Bywater writes about art and music and teaches at The University of Auckland where he is a Senior Lecturer at Elam School of Fine Arts. His writing has appeared in British and American periodicals such as Afterall, Artforum, Frieze, Mute, and Wire, and national publications including Art New Zealand, Landfall, The Listener, LOG Illustrated, Reading Room and Real Groove, as well as numerous monographs and catalogues.
Megan Dunn has a Bachelor of Fine Arts from Auckland University. From 1997 – 2000 she was co-director of the artist run space Fiat Lux. During this time her video art was exhibited throughout Australasia. In 2006 she completed her Masters in Creative Writing at the University of East Anglia, graduating with Distinction. In 2007 she won an Escalator Award from the New Writing Partnership and received funding from Arts Council East to complete her first novel, The Santa Parade. Her fiction and reviews have been published in Landfall, Art New Zealand, Pavement, The Listener and on various websites.
Louise Menzies is an artist based in Auckland with an interest in writing. Recent exhibitions include: Made Active, Auckland Art Gallery (2012), Make it more yours, put it more onto this side, S/F, Auckland (2011), Talking Pictures, Artspace, Sydney (2011), and Letters to Students of the Radiant Life, Adam Art Gallery, Wellington (2010). Recent publications include: Pursuit of an Ideal, Clouds (2012), and Natural Selection #7 (2010).
Rachel O'Neill is an artist, writer and occasional editor living in Paekakariki on the Kapiti Coast, New Zealand. She graduated from Elam School of Fine Arts, Auckland University in 2005 (BA/BFA), and has exhibited in solo and group shows in New Zealand and Australia. Rachel O'Neill has written and performed poetry, fiction and non-fiction. Selected writing appears in Turbine 2011, Takahe 72, JAAM 28, Hue and Cry 1 & 4, Paper Radio, Blackmail Press 25 and Turbine 2008, 2009 and 2010. She explores critical and creative fictions and experiential truths in her writing, and she is a recent graduate of the Creative Writing Masters programme at the International Institute of Modern Letters (2008). Much of her art criticism can be found in the publication archives of Enjoy Public Art Gallery. Rachel O'Neill has been co-editor of art magazine Crease, 2003-2005, and co-editor of Canary Annual, 2007. She was co-editor with Thomasin Sleigh of the 2nd Enjoy Journal, Over Under and Around in December 2011.