past event
Artist talk: Deanna Dowling
Saturday 7 Dec 2019
12:30pm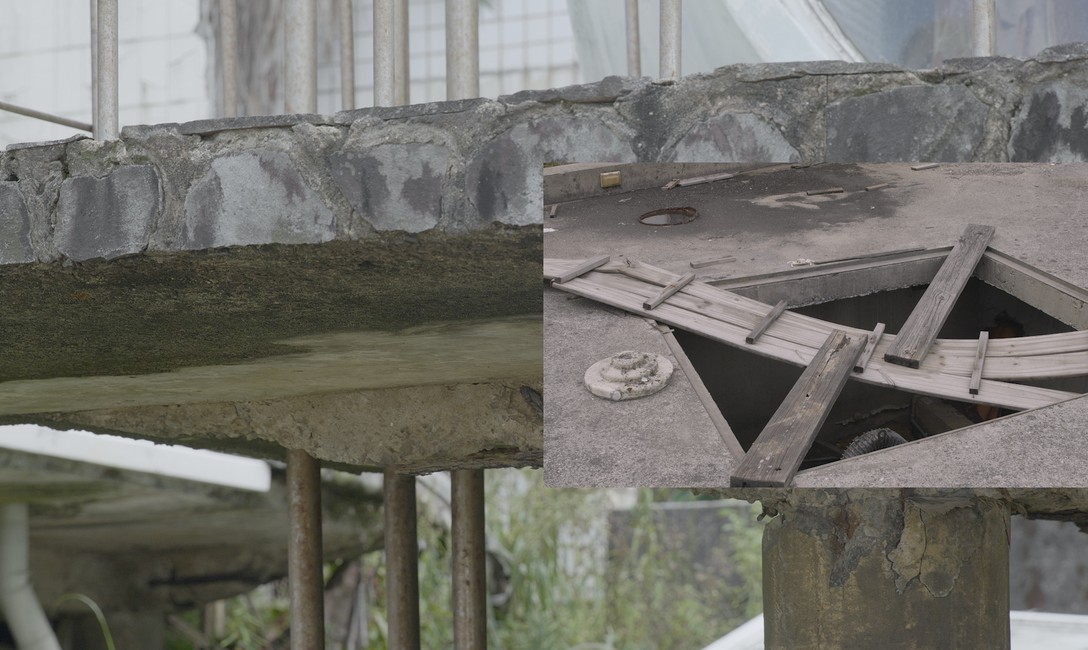 Join Deanna Dowling in conversation with curator Sophie Davis, discussing her project The crab and the rock: landing at the resort.
The crab and the rock: landing at the resort is the second part of a project by Deanna Dowling that extends her ongoing research into the architectural design and lifespans of domestic dwellings. Pairing moving image works with architectural interventions, the exhibition is a further development of a solo exhibition, The crab and the rock〈螃蟹與岩石〉commissioned by Enjoy and presented at Taipei Contemporary Art Center earlier this year. Taking this as a starting point, the installation speculates further on architectural relations as well as the recontextualisation of documentation and other materials within a different setting.
ABOUT DEANNA DOWLING
Deanna Dowling is an artist based in Te Whanganui-a-Tara Wellington. She holds an MFA from Massey University. Recent exhibitions include: The crab and the rock, Taipei Contemporary Art Center, Taipei (2019); SOLO, The Dowse Art Museum, Te Awakairangi Lower Hutt (2018); The sea we built on, Dunedin Public Art Gallery, Ōtepoti Dunedin (2016); Young wood is restless, Youkobo Art Space, Tokyo (2016); A Tragic Delusion, Blue Oyster Art Project Space, Ōtepoti (2016); Time to save a little more, Enjoy Contemporary Art Space, Te Whanganui-a-Tara (2015). Deanna was a recipient of an Asia New Zealand Foundation residency at Youkobo Art Space in 2016, and the winner of the National Contemporary Art Award awarded by Waikato Museum in 2014.