The crab and the rock: landing at the resort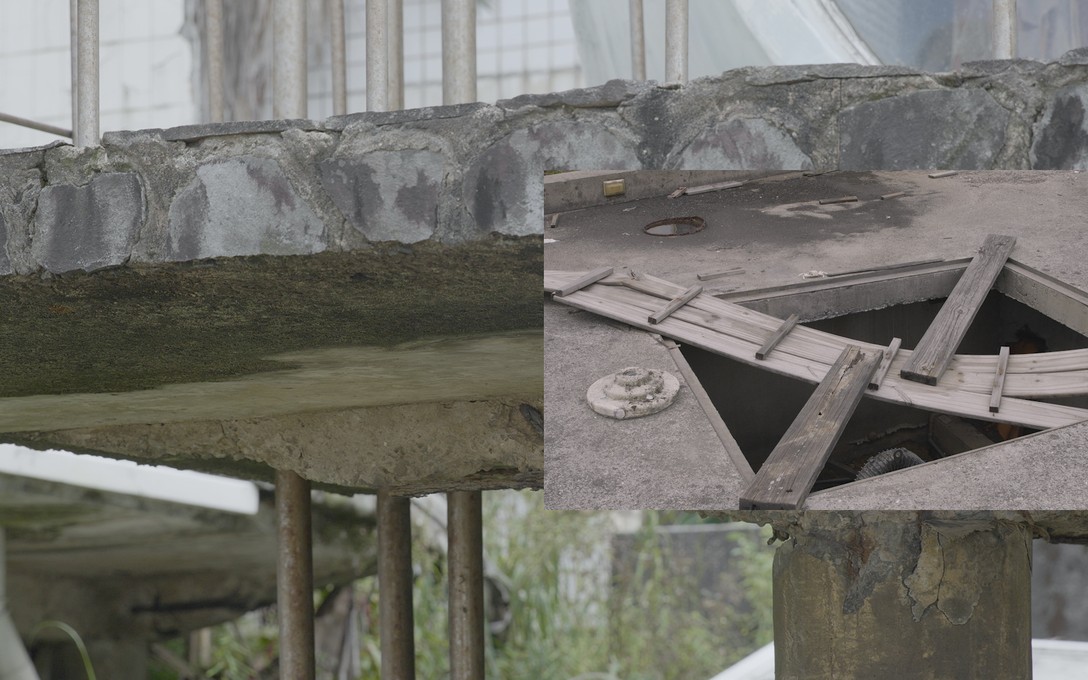 archived
30 Nov 2019 – 18 Jan 2020
Deanna Dowling
The crab and the rock: landing at the resort is the second part of a project by Deanna Dowling that extends her ongoing research into the architectural design and lifespans of domestic dwellings. Pairing moving image works with architectural interventions, the exhibition is a further development of a solo exhibition, The crab and the rock〈螃蟹與岩石〉commissioned by Enjoy and presented at Taipei Contemporary Art Center earlier this year. Taking this as a starting point, the installation speculates further on architectural relations as well as the recontextualisation of documentation and other materials within a different setting.
More
Central to the installation are two moving image works that document the semi-abandoned Futuro and Venturo complex in the coastal village of Wanli, outside New Taipei City. Originally built as a novelty resort during the 1970s, Wanli's Futuro and Venturo village is likely the largest settlement of these modular pre-fabricated "UFO houses" designed by the Finnish architect Matti Suuronen. The houses anticipated a bold and optimistic future for domestic living and were exported internationally, including to Aotearoa New Zealand.
Exploring the "landing" of these readymade structures in Wanli, the exhibition highlights relationships between humans and the built environment, critiquing dominant perspectives that tend to monumentalise architecture within a Western European framework. Dowling contemplates the ways in which the form, construction and maintenance of architecture exists within and depends upon living relations, and is embedded within the natural environment, human labour and economies.
The crab and the rock〈螃蟹與岩石〉was commissioned with the support of Creative New Zealand's New Work to Asia Fund and received additional project funding from the Asia New Zealand Foundation.
Exhibition essay
Material and Relationality in the Work of Deanna Dowling
by Matt Ritani
Read online
ABOUT DEANNA DOWLING
Deanna Dowling is an artist based in Te Whanganui-a-Tara Wellington. She holds an MFA from Massey University. Recent exhibitions include: The crab and the rock, Taipei Contemporary Art Center, Taipei (2019); SOLO, The Dowse Art Museum, Te Awakairangi Lower Hutt (2018); The sea we built on, Dunedin Public Art Gallery, Ōtepoti Dunedin (2016); Young wood is restless, Youkobo Art Space, Tokyo (2016); A Tragic Delusion, Blue Oyster Art Project Space, Ōtepoti (2016); Time to save a little more, Enjoy Contemporary Art Space, Te Whanganui-a-Tara (2015). Deanna was a recipient of an Asia New Zealand Foundation residency at Youkobo Art Space in 2016, and the winner of the National Contemporary Art Award awarded by Waikato Museum in 2014.