past event
Common Knowledge
Saturday 25 May 2019
2:00pm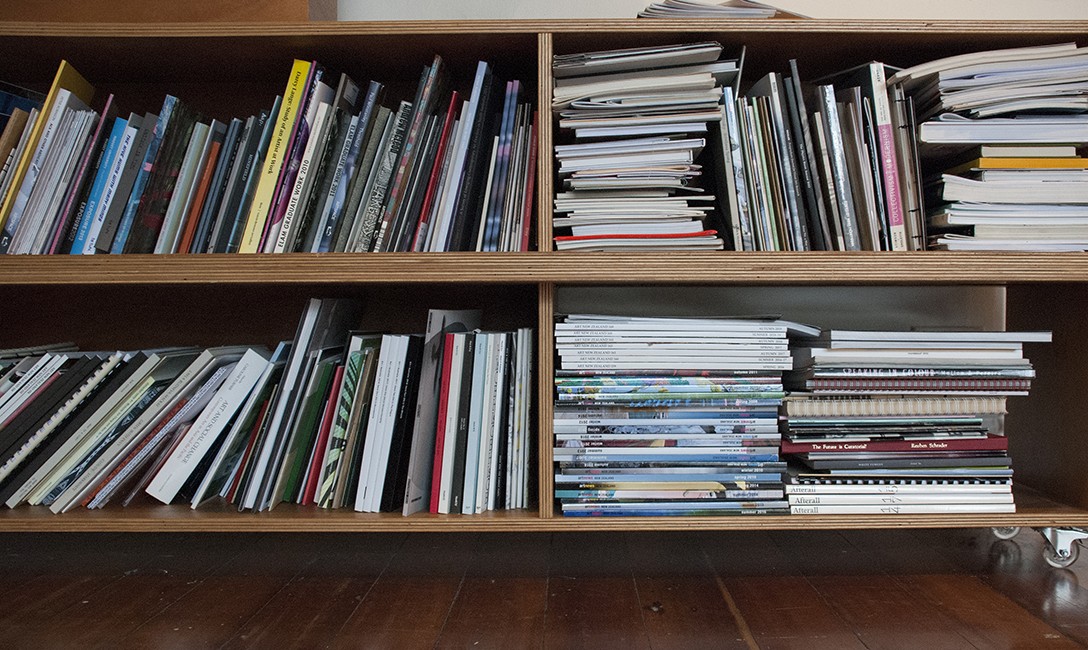 AN OPEN CONVERSATION ON LIBRARIES, LEARNING AND PUBLIC SPACE
Please join us for Common Knowledge: an open conversation on libraries, learning and public space.
Including responses from artists Kerry Ann Lee and Aliyah Winter, and writers Kirsty Baker, Hanahiva Rose and Jane Wallace, this informal discussion led by communications and publications manager Simon Gennard centres on the ethics and possibilities of public spaces for reading, research and dialogue.
Enjoy's upcoming relocation, and the establishment of a new reading room and multi-use space, prompts a need to discuss and reflect on this resource with our community. Enjoy has been collecting artists' publications and ephemera since the organisation was founded in 2000. Comprised mostly of donations from artists, writers and curators, and exchanges with other contemporary art spaces around Aotearoa, Enjoy's library offers a unique, but patchy, micro-history of two decades of contemporary practice.
This moment of transition allows us to reconsider how people access and engage with these resources. With our community, we're asking ourselves a set of questions, regarding:
- who is Enjoy's library for?
- what does Enjoy's community need from a space like this?
- how might people use a space for research, reading and conversation?
- how might we begin to build a responsive and dynamic collection with limited resources?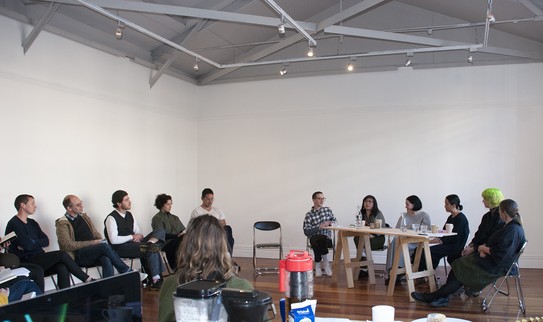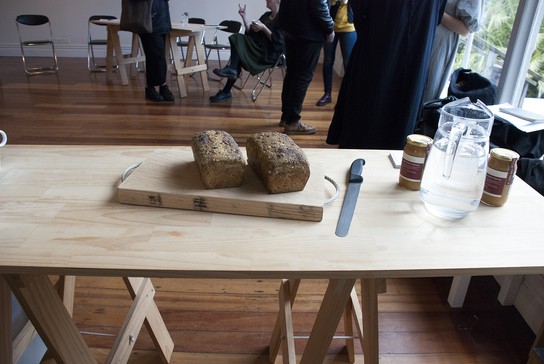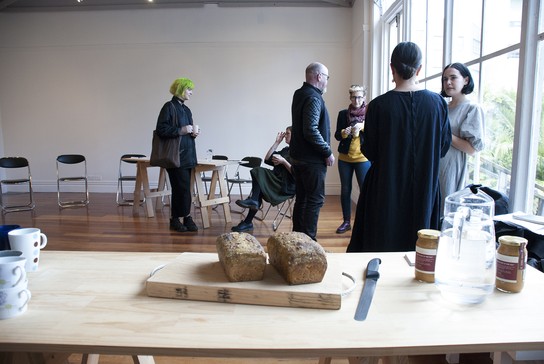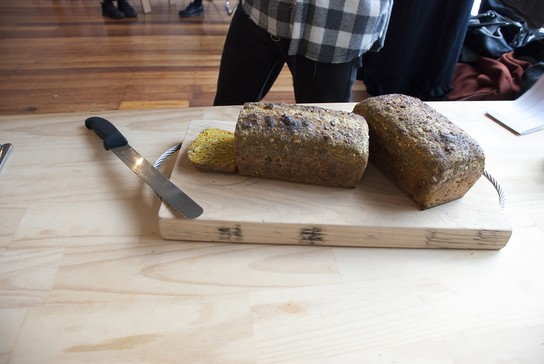 This conversation is part of Until further notice: A transitional programme. From the beginning of May, Enjoy will temporarily operate in a different way. Our built-in office and storage at 1/147 Cuba Street will be dismantled and rearranged as we pause the exhibition programme to establish a flexible space for work, discussion and gathering.
As our team prepares for Enjoy's upcoming relocation later this year, we will be hosting a selection of public events, workshops and working bees. Driven by both the practical considerations of this transition as well as a desire to fully embrace the possibilities of this moment, Until further notice embraces the new series of social relations a change such as this introduces, asking new questions and demanding different ways of working. Read more about Until further notice.
Coffee for this event has been generously provided by our sponsors Rich Coffee Roasters.
ABOUT THE SPEAKERS
Kirsty Baker is a writer based in Te Whanganui-a-Tara where she is currently a doctoral candidate in Art History at Victoria University of Wellington.
Kerry Ann Lee is a visual artist, designer and educator from Aotearoa, New Zealand. As the Creative Director of the 2018 Asian Aotearoa Arts Hui and Senior Lecturer at the School of Design at Massey University College of Creative Arts (CoCA), Lee has been involved with diverse communities through public art commissions, exhibitions, workshops and art education programmes, and is known internationally for her work with independent publishing and fanzines over the past two decades.
Hanahiva Rose comes from the islands of Ra'iātea and Huahine and the people of Te Atiawa, Ngāi Tahu, and Ngāti Toa Rangatira. She is an Art History graduate and writer based in Te Whanganui-a-tara. Her work has appeared in publications published by Adam Art Gallery Te Pātaka Toi, Enjoy Public Art Gallery, and Tautai Pacific Arts Trust, among others.
Jane Wallace is a writer and art history student based in Wellington. She likes writing about the body and spaces of work and leisure and their intersection with art making.
Aliyah Winter is a Te Whanganui-a-Tara-based artist whose performative work extends across the media of photography, video and performance. Recent projects include Under your skin, you look divine, Basement Shop 2018; Whakapapa: The Verb and the Noun with Angela Kilford, Performing Writing Symposium, 2017; Intimate Distance, Toi Pōneke, 2017; The Tomorrow People (group), 2017; No One is Sovereign in Love, MEANWHILE, Wellington, 2017; The horror of nothing to see, MEANWHILE, Wellington, 2016.