Until further notice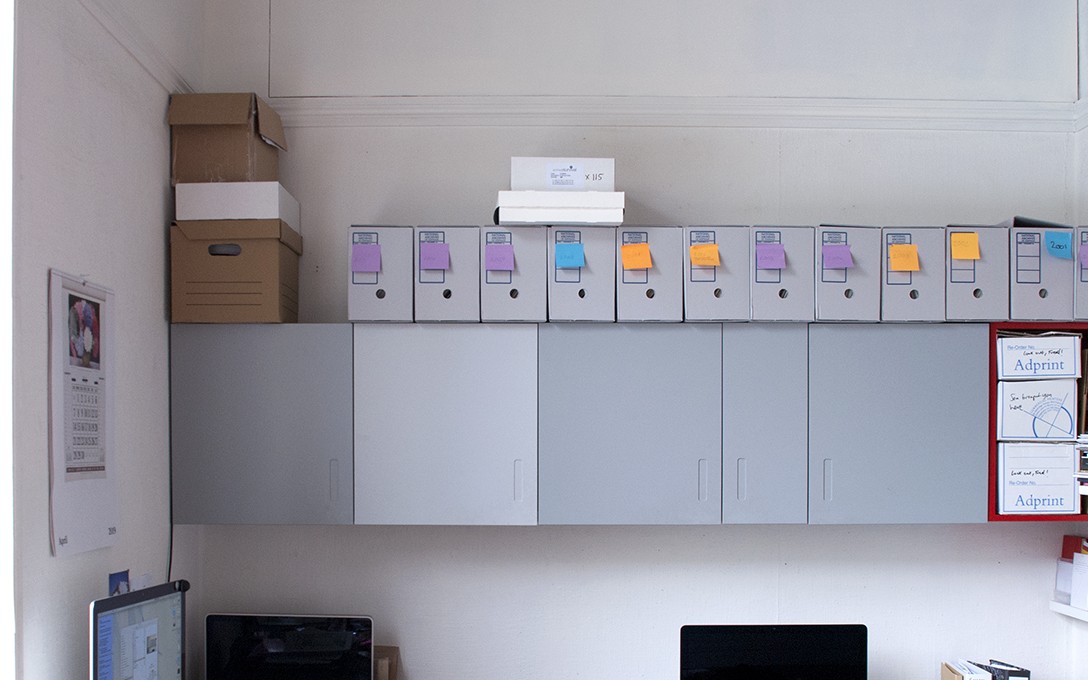 archived
1 May – 30 Jun 2019
A transitional programme
From the beginning of May, Enjoy will temporarily operate in a slightly different way. Our built-in office and storage at 1/147 Cuba Street will be dismantled and rearranged as we pause the exhibition programme to establish a flexible space for work, discussion and gathering.
More
Enjoy will host a selection of public events, workshops, and working bees. During this time, our team will also be overseeing planning and preparations for Enjoy's upcoming relocation, working with an open-ended timeline. This temporary shift in our operations is a practical one that is also driven by a desire to fully embrace the possibilities of this moment, where greater agility and flexibility is required. A change such as a relocation inevitably introduces a new series of social relations into the institutional fabric, and has the potential to invigorate Enjoy's existing model by asking new questions and demanding different ways of working.
Until further notice: A transitional programme will prioritise relationships and conversations that are under active construction as we reflect on the past and look to the future. It will also create opportunities for Enjoy's audiences to interact with future exhibitors and collaborators, and to get involved as we find ourselves under construction for the first time in fifteen years.
Past Event
For The making of bread, etc. artist Zoe Thompson-Moore will make bread to be shared at selected Enjoy events during the remainder of 2019, collaborating with other women who bake bread at home for each iteration of the project. The fourth iteration of The making of bread, etc. takes place alongside the event Developing an emerging practice, held as part of Māia Abraham's week-long residency at Enjoy from 16–19 October 2019.
More info
PROGRAMMES
FROM 4 MAY, ONGOING
ZOE THOMPSON-MOORE, THE MAKING OF BREAD, ETC.
From 4 May, artist Zoe Thompson-Moore will make bread to be shared at selected Enjoy events for the remainder of 2019. Thompson-Moore will collaborate with other women who bake bread at home to explore the various forms of labour at play in the (re) production of subjects and relationships, both in the gallery and the domestic realm.
Read more here.
SATURDAY 8 JUNE
ON HISTORY AND STORYTELLING: A READING WORKSHOP WITH MATILDA FRASER
Enjoy presents a reading workshop with artist and writer Matilda Fraser. Fraser will lead a collaborative discussion around three selected texts, asking, how do we tell our own stories? How do we use our own stories to talk about history? When we make work about the past, what is our responsibility to the truth? What are the truths we choose?
Read more here.
25 MAY
COMMON KNOWLEDGE: AN OPEN CONVERSATION ON LIBRARIES, LEARNING AND PUBLIC SPACE
Join artists Kerry Ann Lee and Aliyah Winter and writers Kirsty Baker, Hanahiva Rose and Jane Wallace for an informal discussion around the ethics and possibilities of public spaces for reading, research and dialogue. With Enjoy's community, we'll be discussing and reflecting on how people might access and engage with our new reading room and multi-use space.
Read more here.
11 MAY
SCREENING: DATASTREAM
Join us for a one-night screening of Datasteam, a short film by Kathleen Winter, followed by a Q & A with Kathleen and Kay Larsen, manager of Datastream Instant Print from 1982–2016.
Read more here.
4 MAY–5 MAY
KNOTTING WORKSHOPS WITH WAI CHING-CHAN
Enjoy presents two day-long knotting workshops with Tāmaki Makaurau-based artist Wai Ching Chan, ahead of her solo show with Enjoy later in the year. Wai Ching will lead participants in learning Chinese knotting techniques and developing discussions around the symbolism of knots as connection, considering what this means for tauiwi in relation to Tangata Whenua in Aotearoa.
Read more here.