past event
On history and storytelling
Saturday 8 Jun 2019
11:00am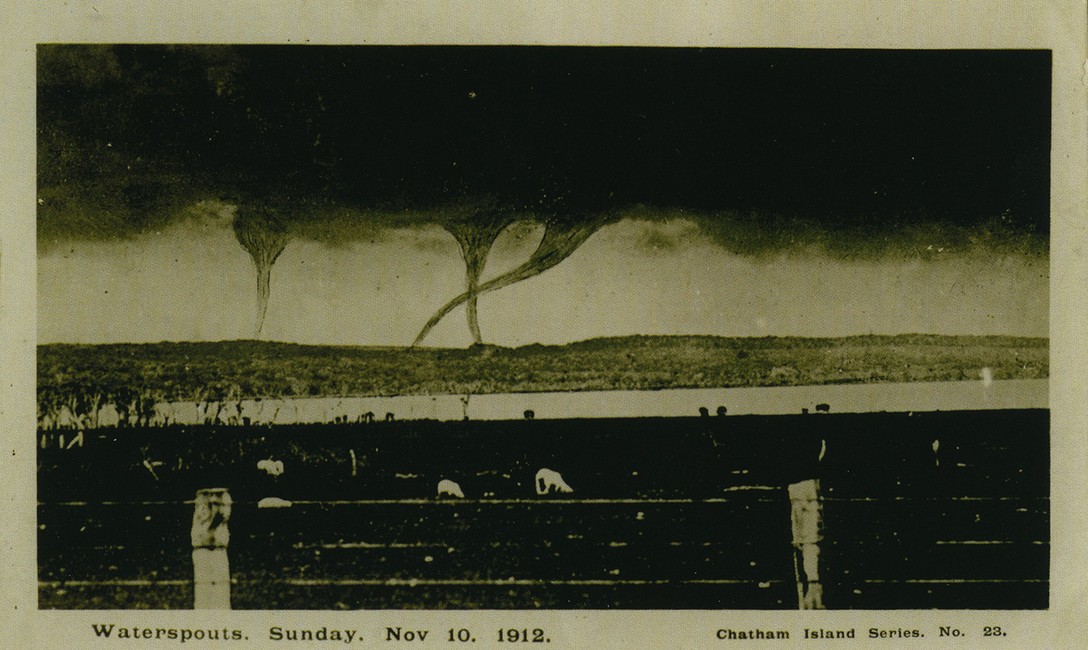 A READING WORKSHOP WITH MATILDA FRASER
How do we use history to tell our own stories? How do we use our own stories to talk about history?

Where do we site the act of witnessing? What is the role of the individual in observing, accessing, or interpreting historical events? When we reach out to the past, how do we account for the place we are standing?

When we make work about the past, what is our responsibility to the truth? What are the truths we choose?
Enjoy is pleased to present a reading workshop with artist and writer Matilda Fraser, who will lead collaborative discussion around three selected texts­­.
Shared lunch provided. The workshop is free to attend but places are limited to a maximum of 12. Please email comms@enjoy.org.nz to confirm your place. Reading materials will be sent to participants ahead of time.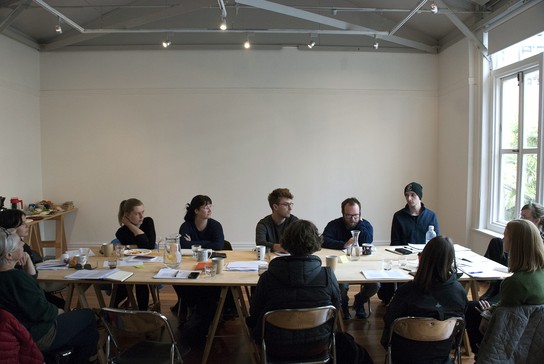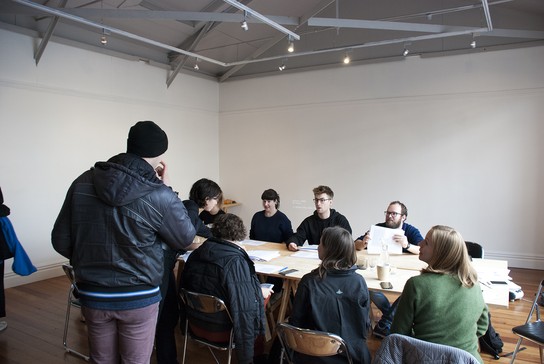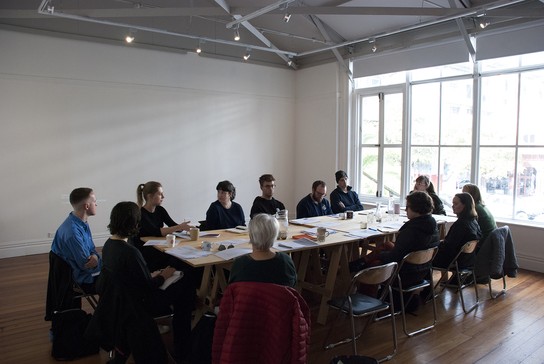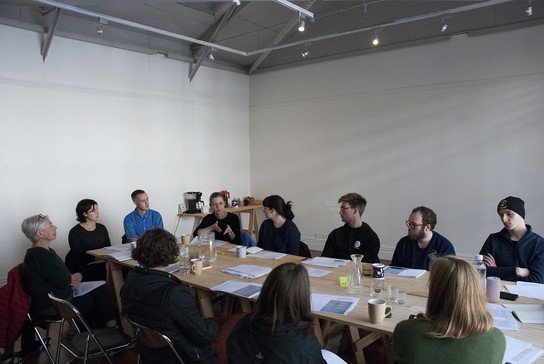 ABOUT THE ARTIST
Matilda Fraser (BFA Hons, 2012, Massey University; MFA 2016, Elam) is an artist and writer based in Wellington, New Zealand. Recent shows include The Race Marches Forward on the Feet of Little Children, Blue Oyster, 2018; I digress, Enjoy, 2017; The Eight Hours Plan, Mason's Screen, 2017; New Perspectives, Artspace, 2016. She was the 2015 Writer-in-Residence at Blue Oyster Art Project Space, Dunedin, producing a series of nested texts entitled Against Efficiency about the nature of criticism.
This workshop is part of Until further notice: A transitional programme. Since the beginning of May, Enjoy has been operating in a different way. Our built-in office and storage at 1/147 Cuba Street has been dismantled and rearranged as we pause the exhibition programme to establish a flexible space for work, discussion and gathering ahead of Enjoy's relocation.