Examining how copyright relates to and impacts the creative industries, this one day workshop will consider practical and artistic approaches towards the legal and ethical frameworks of copyright in Aotearoa.
Early next year, the Copyright Act 1994 is going under review as the government considers how the law can better reflect and encompass the shifts in culture that have occurred over the last twenty years. For artists and creative practitioners, the review is a unique opportunity to advocate for copyright laws that are more relevant to the twenty-first century.
With sessions by Mandy Henk (Tohatoha), Thomasin Sleigh (Digital NZ) and artist Bronwyn Holloway-Smith, this workshop will give an introduction to the framework and impact of copyright in relation to the creative industries.
The workshop is free to attend and lunch will be provided.
To register, please email comms@enjoy.org.nz with your name, a short statement of your interest in the workshop (max. 50 words) and any questions you may have.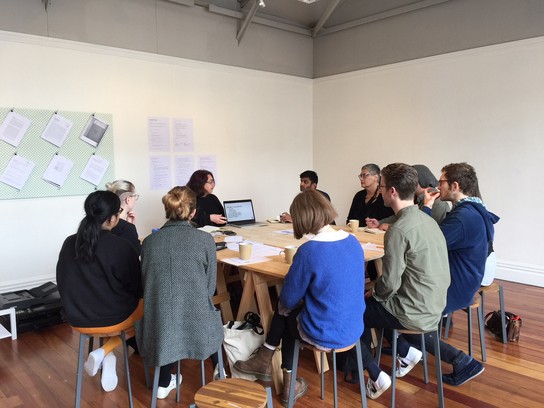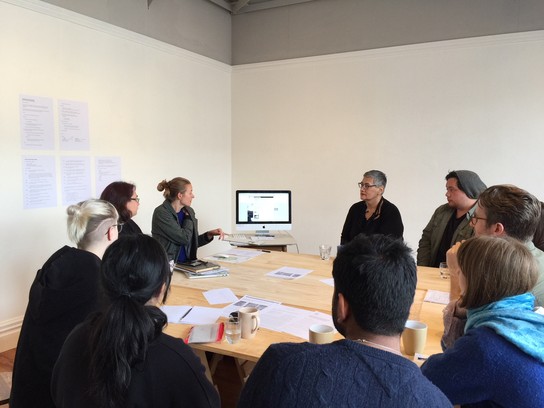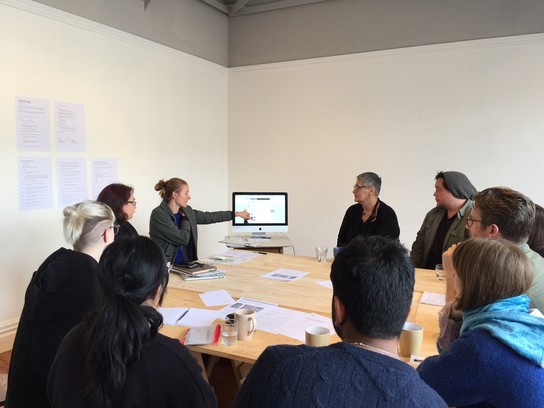 WORKSHOP OUTLINE
Session 1: Mandy Henk, Toihautū Chief Executive of Tohatoha (previously Creative Commons Aotearoa New Zealand) will lead a session on the framework and possibilities of Creative Commons in response to the interests of participants. Points of discussion may include the ethics of copyright, the upcoming review of Copyright Law in Aotearoa and why it matters, and what the possibilities for open access to research and data are when Creative Commons is used.
Session 2: Led by DigitalNZ's Community Manager Thomasin Sleigh, this session will introduce how DigitalNZ works with content partners—libraries, museums, galleries, government departments, the media, community groups and more—to ensure their content, both digitised and born-digital, is discoverable online.. Thomasin will outline some of the common issues DigitalNZ encounters in the licensing of online collections , and how the organisation advocates for openness, transparency and clarity of use for digital content.
Session 3: Following on from the previous sessions, artist Bronwyn Holloway-Smith will give an introduction to her background in copyright and art, discussing her interest in the intersection of these two areas. From 2008­–2014 Holloway-Smith was the director of the Creative Freedom Foundation, a not-for-profit group that advocated for New Zealand artists' perspectives in local copyright law debates, and learned a ridiculous amount about copyright in the process. As an artist, she often makes use of archival material and Creative Commons licenses in her practice, and has created a number of projects that respond to, challenge and test the power dynamics at play in the production and control of knowledge and information.
The workshop title (If you are reading this, you are affected by copyright ) is sourced from this InternetNZ article and is licensed for reuse under a Creative Commons Attribution 3.0 New Zealand Licence.
Image: Te Ika-a-Māui by E. Mervyn Taylor as Te Ika-a-Akoranga (2014) by Bronwyn Holloway-Smith, licensed under a Creative Commons Attribution 4.0 International License.
ABOUT THE PRESENTERS
Mandy Henk is a librarian, writer, and advocate for a healthy and vibrant Commons. She was named a 2012 Library Journal Mover and Shaker for her work as a founding member of the People's Library at Occupy Wall Street, and is the author of Economy, Ecology, Equity: The Path to a Carbon Neutral Library (ALA Editions 2014).
Thomasin Sleigh is a novelist, art writer and Community Manager at DigitalNZ. In this role she works with the people who use www.digitalnz.org to ensure the website is helpful and easy to use. Thomasin is also responsible for advocating for remixable and reusable online content and has coordinated the Mix & Mash challenges and the ongoing GIF IT UP competition. In 2015 she co-authored, with Fiona Fieldsend, "Reflecting on Open GLAMs in Aotearoa New Zealand", a chapter in the book A Quiet Revolution: Growing Creative Commons in Aotearoa New Zealand.
Bronwyn Holloway-Smith is an investigative artist based in Wellington. Although she isn't a bonafide lawyer, she has completed a copyright law paper through Harvard University. Her most recent project, The Southern Cross Cable: A Tour, was shown at City Gallery Wellington as part of the exhibition This Is New Zealand in early 2018 and her book, Wanted: The search for the modernist murals of E. Mervyn Taylor was published by Massey Press in March 2018.