past event
Extended Conversations Intensive 1: Criticism and Care
Friday 6 Apr 2018
10:00am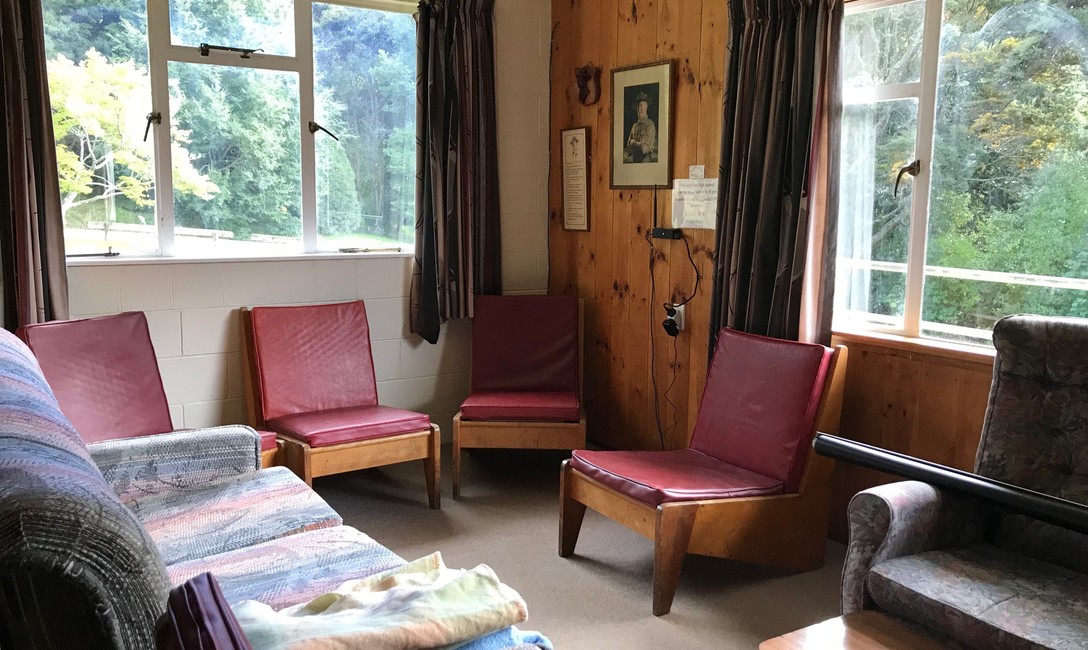 Extended Conversations is a new programme for emerging art writers based in Aotearoa, co-convened by Enjoy Public Art Gallery and Blue Oyster Art Project Space. Part online publishing platform and part mentoring programme, this initiative will build, sustain and share dialogue between emerging participants and established writers throughout 2018.
The programme begins with a group intensive from 6­–8 April 2018, held in the outskirts of Ōtepoti Dunedin at Waiora Scout Camp, Silverstream Valley, with participants Jessica Aitken, Fresh and Fruity, Simon Gennard, Dilohana Lekamge, Francis McWhannell, Hanahiva Rose and Amy Weng.
'Intensive 1: Criticism and Care' will explore the idea of reciprocity in critical exchange from a variety of perspectives, considering the dynamics between criticism and care as a way of welcoming writers into the programme and collaboratively mapping out peer feedback structures.
The sessions during the intensive are presented by writers and curators Jon Bywater, Robyn Maree Pickens, Matariki Williams and educator Pip Laufiso.
For further information and to access the reading list for 'Intensive 1: Criticism and Care' see www.extendedconversations.org.nz.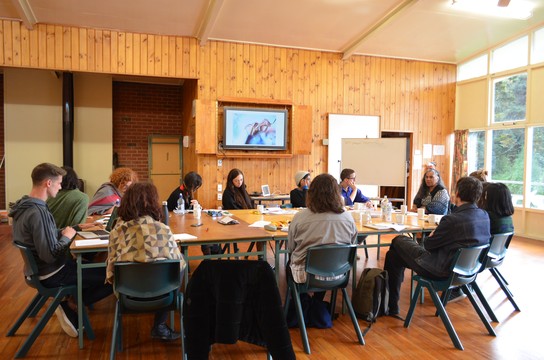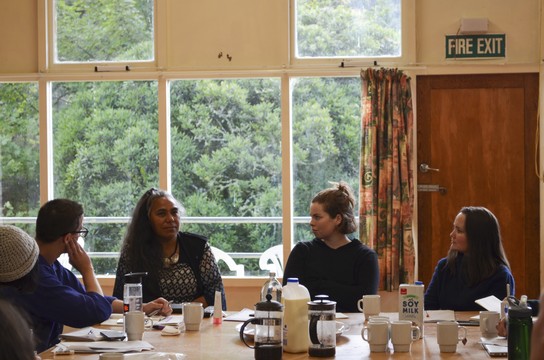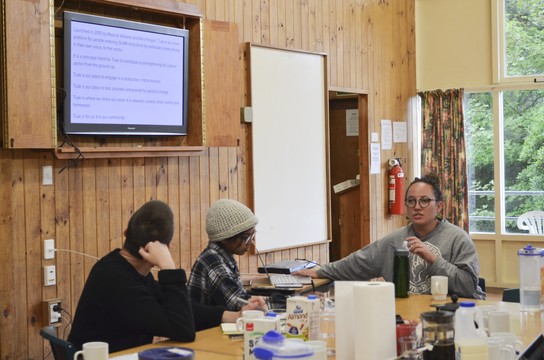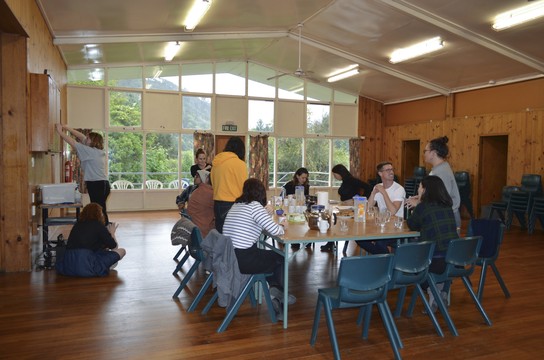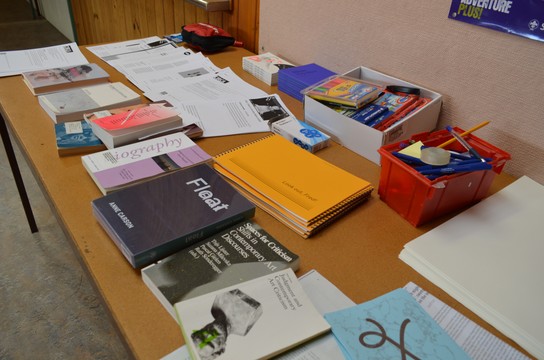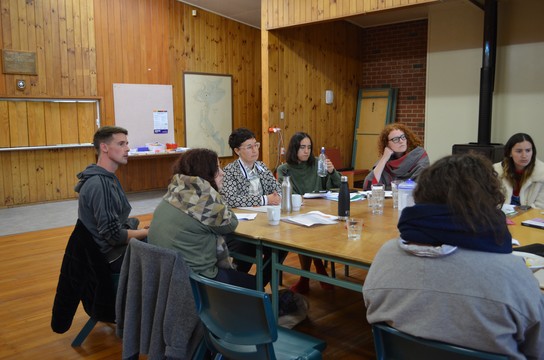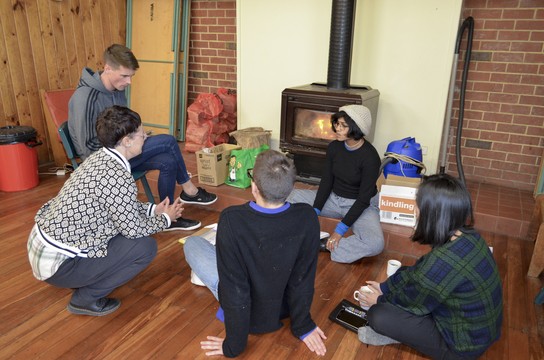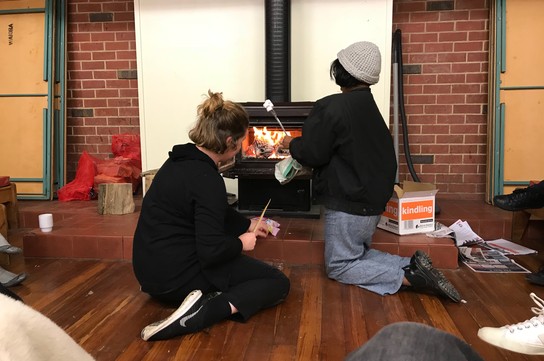 ABOUT THE PARTICIPANTS
Jess Aitken works as a Collection Technician at the Southland Museum and Art Gallery Niho o te Taniwha and has an interest in museum and art collections. Jess has written about her experiences as a student and emerging museum professional in the sector, and contributed to short-form articles and social media series on objects and art. Jess completed her Masters of Museum and Heritage Studies in 2017 and holds degrees in architecture and art history from Victoria University of Wellington.
Fresh and Fruity is an Indigenous collective based in Aotearoa. Founded in Ōtepoti as a physical space in 2014 it now exists primarily online and is run by Hana Pera Aoake (Tainui, Ngāti Raukawa) and Mya Morrison-Middleton (Ngāi Tahu). Fresh and Fruity's work is dispersive and spans performance, writing, interventions, video, merchandise and curating. Fresh and Fruity's work has been shown and published across Aotearoa, Australia, the United States, the United Kingdom, the Netherlands and Germany. Fresh and Fruity is a sexy new look that has no time for bullshit. #workbitch #livelaughlove #mybeautifullife
Simon Gennard is a writer and curator based in Te Whanganui-a-tara. His work has appeared in Overland, The Pantograph Punch and Turbine. Simon was the 2017-2018 Blumhardt Foundation/Creative New Zealand Curatorial Intern at The Dowse Art Museum, previously worked as Curatorial Assistant at the Adam Art Gallery Te Pātaka Toi, and is currently a facilitator of artist-run initiative MEANWHILE.
Dilohana Lekamge is an artist and writer based in Te Whanganui-a-tara. She graduated from Massey University with a BFA (Hons) in 2015 and is currently a facilitator at MEANWHILE. Her work has been published through Pātaka Art + Museum, Christchurch Art Gallery Te Puna o Waiwhetu, Adam Art Gallery Te Pātaka Toi, The Pantograph Punch and in 2017 she was a Writing and Publications Intern at Enjoy Public Art Gallery.
Francis McWhannell is a freelance writer and curator with a particular interest in painting in Aotearoa. He holds a Bachelor of Arts (Hons) in Museums and Cultural Heritage from the University of Auckland, where he is currently completing a Masters in Art History on the art of Denys Watkins. He has written for various arts and culture magazines and websites, including Art News New Zealand, HOME, and Runway Conversations. From 2016 to 2017, he was Visual Arts Editor at The Pantograph Punch.
Francis has contributed essays for exhibitions at public and commercial galleries, such as Blue Oyster Art Project Space and Michael Lett. Recently, his writing has appeared in the catalogues for Painting: a transitive space, ST PAUL St Gallery Three, Auckland University of Technology, 2016 and Denys Watkins: Dynamo Hum, Gus Fisher Gallery, University of Auckland, 2017. He is co-curaator with Gabriela Salgado (Artistic Director, Te Tuhi) of the Projects at the 2018 Auckland Art Fair, to be held in May in downtown Tāmaki Makaurau.
Hanahiva Rose comes from the islands of Ra'iātea and Huahine and the people of Te Atiawa, Ngāi Tahu, and Ngāti Toa Rangatira. She is an art history student and writer based in Te Whanganui-a-tara. Her work has appeared in publications published by Adam Art Gallery Te Pātaka Toi, Enjoy Public Art Gallery and Tautai Pacific Arts Trust, among others.
Amy Weng is the founder and editor of HAINAMANA, a website dedicated to fostering Asian New Zealand art and culture. She also writes for a number of online and print publications including The Pantograph Punch, Peril (AU) and HAMSTER. She was the organiser of the first Asian Aotearoa Artists Hui in 2017, a forum for visual arts practitioners of Asian descent to advocate for issues facing their community. She was also the curator of Remedial Learning at RM, 2017, a project that explored non-Western paradigms of teaching and healing, and had a solo exhibition at Window Gallery in 2017. In 2018 she will co-host the second