past event
IN CONVERSATION: Siliga David Setoga and Bonni Luafutu-Tamati with Ioana Gordon-Smith
Saturday 2 Sep 2023
2:00pm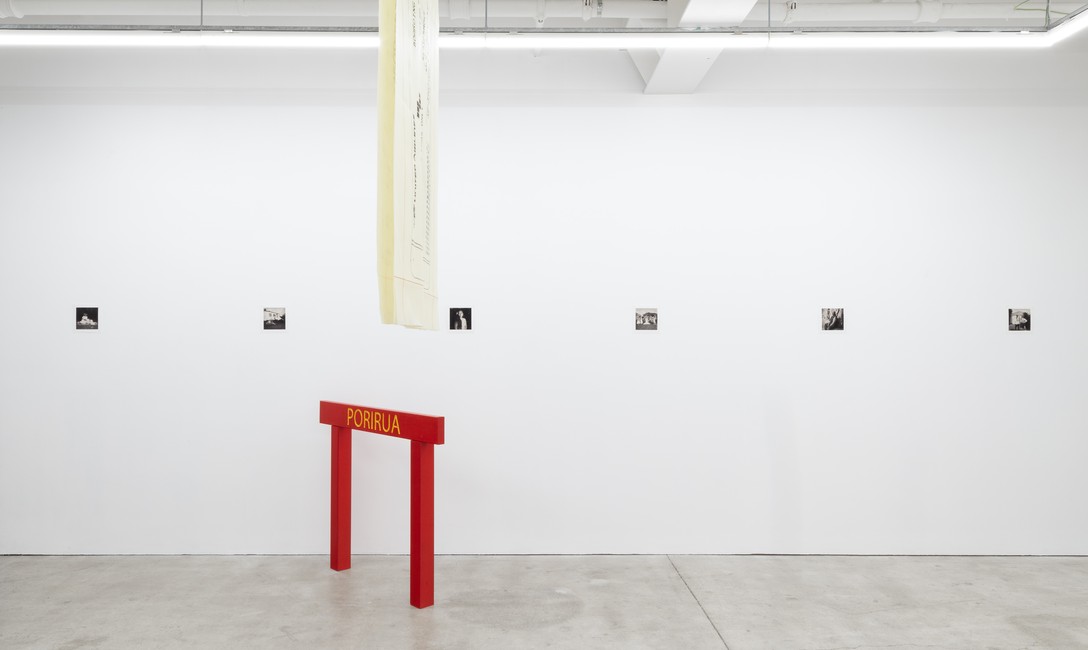 View event on Facebook
On Saturday 2 September, join artist Siliga David Setoga and curator Bonni Luafutu-Tamati as they deep dive into the thinking behind their work, and contemplate how this might contribute towards a future for Moana artistic and curatorial practice in Aotearoa. Facilitated by curator and writer, Ioana Gordon-Smith.
Free to attend.

Catered with coffee courtesy of Rich Coffee, and donuts from Dough.
Siliga David Setoga (Lona i Fagaloa, Tulaele & Vaitele i Faleata, Vailoa Palauli, Si'ufaga Fa'asaleleaga, Lauli'i, Letogo & Vailele i Vaimauga, Tanugamanono i Apia) was born and raised in Tāmaki Makaurau, after his parents migrated to Aotearoa in the 1960s. Setoga graduated with a Masters of Fine Arts in 2013, majoring in Performance, from Whitecliffe College of Art and design. In 2022, he graduated with a Graduate Diploma of Teaching (Secondary), and is currently teaching at Otahuhu College in Visual Arts and Technology where he hopes to inspire the next generation of artmakers, thinkers and tutu-ers.
Setoga's practice focuses on Aotearoa based Pacific experiences. His work has been exhibited widely and in several significant exhibitions, with work held in the British Museum Collection, Te Papa o Tongarewa, Auckland War Memorial Museum and the Christchurch Art Gallery. Setoga was a part of the Savage K'lub which performed at the 8th Asia Pacific Triennial, and was the Creative New Zealand Artist in Residence in conjunction with the National University of Samoa in 2015.



Bonni Luafutu-Tamati (Aleipata, Maleimalu, Satalo, Sasatele, Vailuutai, Saleimoa, Lepa ma Poutasi - Falealili) is an artist and storyteller working in relationship with her Samoan heritage and radical upbringing in Te Wai Pounamu, Aotearoa. Luafutu-Tamati describes her curatorial approach as responsive and accessible "a reflex to belonging and longing that she hopes opens dialogue and change." Luafutu-Tamati was born in Ōtautahi and raised by migrant parents active in their Pasifika community. She then lived in Africa, Kaikoura and eventually Auckland where she is raising her family.
Luafutu-Tamati recently brought together a group of artists in the project Motherland Homeland and led wānanga at HOEA! Whare Whakaatu Toi as part of this series of exhibitions. Luafutu-Tamati is Operations Manager at Samoa House Library and coordinates public programming there.



Ioana Gordon-Smith (Sāmoan, English) is an arts writer and curator living in Porirua. She has held roles at Artspace Aotearoa, Objectspace and Te Uru Waitākere Contemporary Gallery. She was the Assistant Curator for Yuki Kihara Aotearoa New Zealand at the 59th Venice Biennale 2022 and co-curator of the international Indigenous triennial, Naadohbii: To Draw Water in Canada. Ioana is the co-founder and co-editor of Marinade: Aotearoa Journal of Moana Art and she currently works as the Lead Curator at Pātaka Art + Museum. Consistent throughout her curatorial process is a priority on close working relationships with artists.