past event
It follows: preview screening and Q &A
Wednesday 28 Nov 2018
6:00pm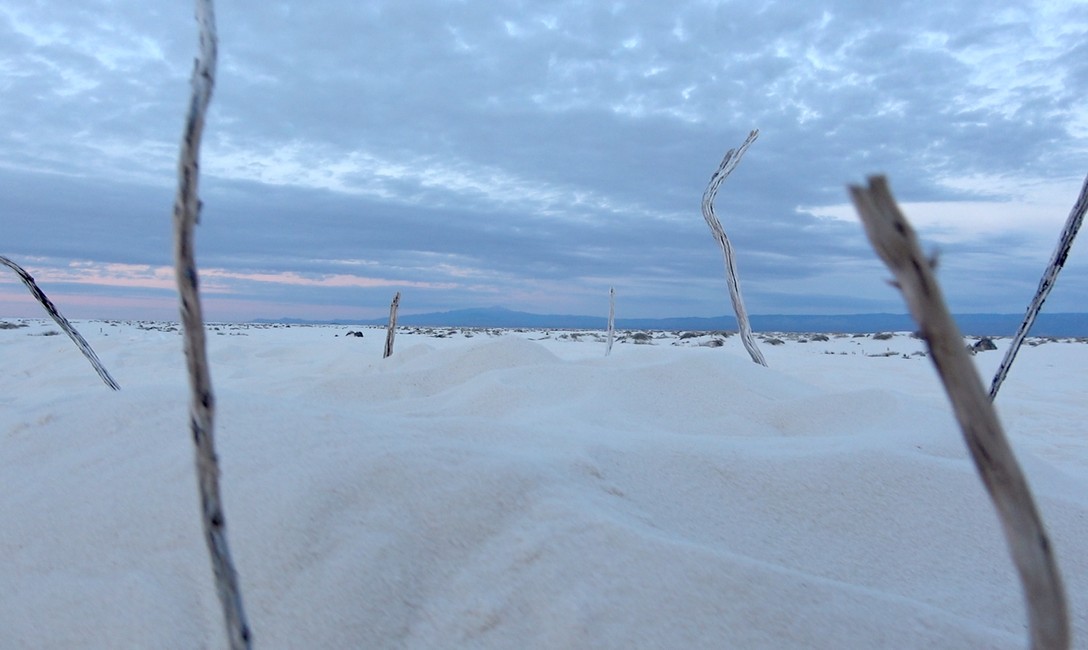 Presented by Taipei Contemporary Art Center
Join us for a preview screening of It follows curated by Shih-yu Hsu, featuring moving image work by Chia-Wei Hsu, Liu Yu, Kuo Yu-Ping, Tzu-Huan Lin and Wang Shao-Gang, followed by a Q & A session with TCAC curator Bochn Hsiao.
Human perception is mediated through an awareness of our architectural surroundings. Only the feeling of the present moment can be sensed. The recollection of the past has to be extracted and rebuilt in memories. Memories are invisible and intangible, yet no one doubts their existence. They are like ghosts, following us wherever we go and hiding themselves under skins, in buildings, or perhaps residing in the cyber geometry. This exhibition features five Taiwanese artists born after 1980, into a time of drastic political and economic change in Taiwan. This selection of moving-image works traces the eerie side of the history of the island—at the same time disorienting us with a vision of a parallel narrative that is untold yet haunting.
人類的感知不停介入對周遭環境的覺察,只有當下的感覺才能被感知到。回憶過去必須在記憶中被提取和重建。回憶是看不見的,無形的,但沒有人懷疑它的存在。它們就像鬼魂一樣,隱藏在皮膚之下,建築物內,或可能居住在網絡幾何次元中,如影隨形。本次展覽作品來自1980年以後出生的五位台灣藝術家,這是台灣政治和經濟環境發生劇變的時期。在這些動態影像作品中,他們追尋島嶼歷史的怪誕面,同時以不曾被正面訴說卻難以忘懷的平行敘事擾亂我們的視線。
This screening is approximately 54 minutes in duration.
This exchange between TCAC and Enjoy has been developed with the support of the Asia New Zealand Foundation, the National Culture and Arts Foundation, Taiwan and Creative New Zealand's New Work to Asia Fund.

ABOUT TCAC
Founded in February 2010, Taipei Contemporary Art Center (TCAC) is an independent art space established by Taiwanese artists, curators, critics, writers, scholars and cultural researchers. TCAC aims to provide an open platform to present, exchange, create and share. As an organization, it embraces aesthetic expressions, which test institutional conditions and values beyond market forces and individualism.
The core value and mission of TCAC is to create critical public sphere, promote international exchange and provide diverse art experiment possibilities and learning programs. TCAC investigates the practice of conceptual institution and organization through reflecting the critical paradigms of the cultural environment, and respond to the needs and desires of the local community to explore cross field and cross cultural exchanges.
ABOUT THE ARTISTS
Chia-Wei Hsu graduated from Le Fresnoy - Studio national des arts contemporains, France. Hsu's practice focuses specifically on the actions behind the production of images. By establishing events and performances outside the camera's view, he links up the relationships between humans, materials, and places often omitted in conventional historical narratives. Hsu's solo exhibitions include Industrial Research Institute of Taiwan Governor-General's Office, Liang Gallery, Taipei, Taiwan, 2017; Huai Mo Village, Hong-Gah Museum, Taipei, Taiwan, 2016, which was awarded the Annual Grand Prize of the 15th Taishin Arts Award; Huai Mo Village Project, Art Basel, Hong Kong Convention and Exhibition Centre, Hong Kong, China, 2016; and Position 2, Van Abbemuseum, Eindhoven, Netherlands, 2015. The artist has participated in exhibitions including 2 or 3 Tigers, Haus der Kulturen der Welt, Berlin, Germany, 2017; 2016 Taipei Biennial: Gestures and Archives of the Present, Genealogies of the Future, Taipei Fine Arts Museum, Taipei, Taiwan, 2016; HUGO BOSS ASIA ART, Rockbund Art Museum, Shanghai, China, 2013; The 55th International Art Exhibition - la Biennale di Venezia: This is not a Taiwan Pavilion at Palazzo Ducale, Venice, Italy, 2013; and Faux Amis / An Ephemeral Video Library, Jeu de Palme, Paris, France, 2010. He and a group of artists also run Open-Contemporary Art Center, an art space in Taipei with functions of curation, creation, narrative, inter-disciplinary exchange, education as well as promotion of art that seeks every possibility to create communication in contemporary art. He is also the curator of Taiwan International Video Art Exhibition, Hong-Gah Museum, Taipei, Taiwan, 2018 and THAITAI: A Measure of Understanding, Bangkok Art and Culture Centre, Bangkok, Thailand, 2012.
Liu Yu was born in 1985 and works and lives in Taipei. Using various media including video, installation and writing, Liu Yu's practice focuses primarily on groups hidden underneath existing social structures. Liu grew up indulging in a great number of movies; all the narratives, scripts and image languages have informed her approach towards the world. Her major solo exhibitions include The history of the concave and the convex, Hong-Gah Museum, Taipei, 2018; Several Ways to Believe, Taiwan Academy, Los Angeles, 2017; The ship of fools mooring at the train station, Kuandu Museum Of Fine Art, Taipei, 2016. She has also been included in many international group exhibitions, including Attachment-Detachment, Hong Kong Taiwan Art Exchange Exhibition, Hong Kong; Mille-Feuille de Camélia, Arko Art Center, Seoul, Korea; NEW DIRECTIONS #2 TRANS-PLAX, Tokyo Wonder Site Tokyo, Japan, 2010; Discomfort's Calling, Videokemp, Brno, Czech Republic, 2011.
Kuo Yu-Ping was born in Taiwan and she received her MFA in trans-disciplinary arts from Taipei National University of Arts. Her current practice deals with the relationship between personal experiences and history. Using video, installation and painting, she illustrates the ways in which modernity is considered a concept of progress, but in its rise to dominance creates various remnants and legacies as it rewrites traumas. Her works penetrate tribe and nation, exploring realism in the collective consciousness, and the relationship between society, politics and the economy.
Tzu-Huan Lin creates video and installation-based works. His work adapts to connect different subjects or stories to address problems in a digital era. Lin draws on a wide variety of sources, including mythology, historical events, science theory and pseudo-documentary.. Born in 1986 in Taipei, Lin received an MFA in Digital Arts at Pratt Institute in Brooklyn, New York. Lin's work has been included in international group exhibitions such as The 6th International Video Art Exhibition, Taipei, Taiwan, 2018 and Singularity Now: The 14th Athens Digital Arts Festival, Athens, Greece, 2018. His solo show The Yellow Snake Is Waiting was exhibited at Taipei Fine Art Museum, Taipei, Taiwan in 2017.
Living and working in Taipei, Wang Shao-Gang specialises in exploring the interrelations between the self and the external world through video installation. Constantly experimenting with the possibilities of video art, he is committed to restructuring film, video, documentary and other forms of image creation, diminishing boundaries in order to probe the state of reality. Wang is currently researching humanistic culture and the history of his local surroundings through his creative practice.
He is fascinated by his random encounters with people and the fragmented events that occur throughout space and time yet are eternally in the process of facing oblivion. For him, the objects and places seen in immediate reality are not simply as they appear, but exist before us through unseen processes; therefore, he raises many doubts about the reality that we live in. His work pieces together imaginary subjects and fictional perspectives to liberate the obvious appearances of reality.