past event
'Love Letter' by Angel Connor Fitzgerald Screening
Saturday 18 Jun 2022
5:30pm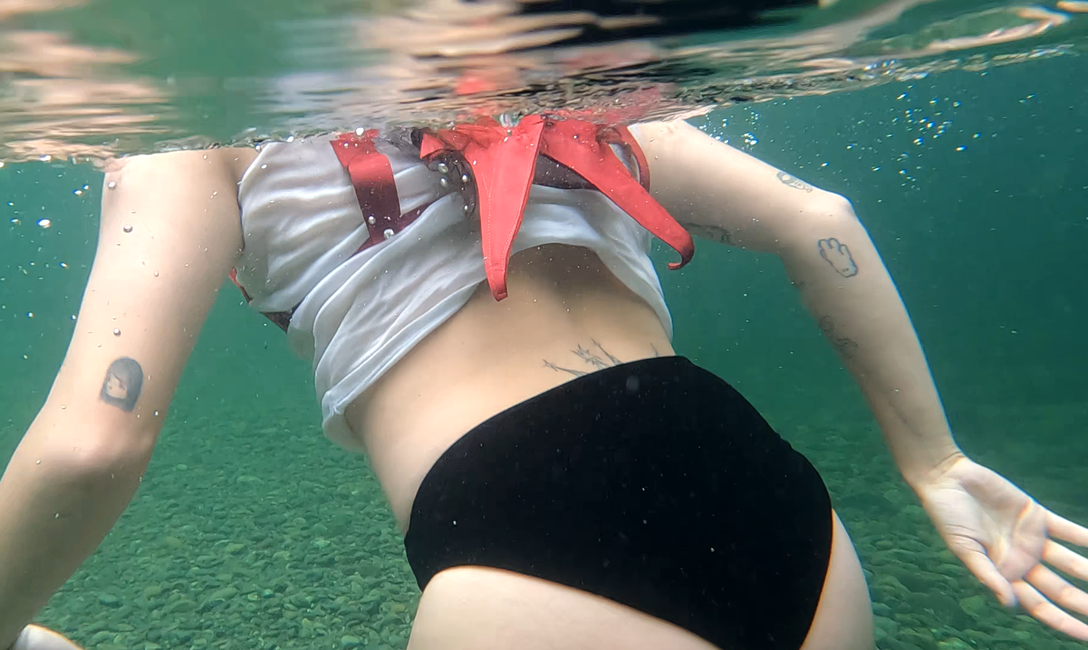 View event on Facebook
Love Letter (2022) is a 53 minute film created by Te-Whanganui-a-Tara artist, filmmaker and writer, Angel Connor Fitzgerald. Originally created for Te Tuhi as a part of Wild Once More, curated by Christopher Ulutupu shown at Silo 6 in Tāmaki earlier this year.
Angel Connor Fitzgerald's Love Letter (2022) is a personal work that was filmed over a weekend spent at an Airbnb with her friends, acting as an ode to those that have significantly influenced her life. "A love letter to friends - centering love, friendship and joy."
ABOUT ANGEL CONNOR FITZGERALD
Angel Connor Fitzgerald is an artist and writer. Her recent artworks focus on poetic storytelling through short and feature-length films. They are interested in the importance of collaboration within the creative process. A constant inquiry within her artistic practice is themself, her transness, and the way they interact with her surroundings. Their work has been exhibited at Artspace Aotearoa, Tāmaki Makaurau Auckland; play_station, Te Whanganui-a-Tara Wellington; Window Gallery, Tāmaki Makaurau Auckland; Te Tuhi, Tāmaki Makaurau Auckland; and Blue Oyster Project Space, Ōtepoti Dunedin. Connor is also a facilitator at play_station space.
Like all of Enjoy's programming, this event is free to attend.
Enjoy is committed to protecting the health and safety of all visitors, employees and wider whanau. Under Orange COVID-19 settings wearing a mask indoors is required, unless eating or drinking. Please be mindful of social distancing.
The gallery is wheelchair accessible, and we are a short walk from public parking and inner city busy routes. Our bathroom is gender neutral and wheelchair accessible.
Please check out our website enjoy.org.nz for more information or get in contact at enjoy@enjoy.org.nz if you have any questions.