The Enjoy fundraiser is back!
Join us for the opening night and help Enjoy celebrate the End of 2016.
ALL WORKS $125 CASH AND CARRY
RAFFLE TICKETS $5
MIX TAPE BY DJ MR DAD
Featuring works by: Adrienne Millwood, Ana Iti, Andrew Beck, Annie Mackenzie, Arie Hellendoorn, Becca Hassleman, BENT, Bronwyn Holloway-Smith, Caitlin Devoy, Callum Devlin, Caroline McQuarrie, David H. Brown, Ella Sutherland, Emily Hartley-Skudder, Evangeline Davis, Faith Wilson, Gary Peters, Hana Aoake, Hannah Hallam-Eames, Helen Calder, J.A. Kennedy, Jade Townsend, Jay Hutchinson, Jess Hubbard, Jordana Bragg, Josephine Jelicich, Justine Walker, Kerry Ann Lee, Laura Duffy, Laura Woodward, Layla O'Brien, Leafa Wilson, Louisa Beatty, Maia McDonald, Morgan Hogg, Peter Madden, Rebekah Rasmussen, Rob McLeod, Robbie Handcock, Ruby Joy Eade, Shannon Te Ao, Shaun Matthews, Sian Torrington, Simon Morris, Sonya Lacey, Sophie Scott, Stella Corkery, The Welcoming Party, Tyler Jackson, Xander Dixon, Yona Lee and Yvette Velvin
And sponsorship and contributions from: Adam Art Gallery, Art New Zealand, Art News New Zealand, Bats, Best Ugly Bagels, City Gallery, Clouds Publishing, Cobar Days Bay, East by West Ferries, Embassy Theatre, Flowers Manuela, French Art Shop, Garage Project, Gelissimo Gelato, Hue & Cry, Little Beer Quarter, Lighthouse Cinema, North Projects, NZ Portrait Gallery, Pegasus Books, Precinct 35, Simon Gennard, Six Barrel Soda, Southern Cross, Supreme Coffee, Te Tuhi, The Dowse, Tommy Millions and White Fungus**
All proceeds raised will help to support Enjoy's 2017 programme. Thank you to all of the past exhibitors, friends, supporters, and local business who are taking part in this year's Buy Enjoy. We're incredibly grateful for your support!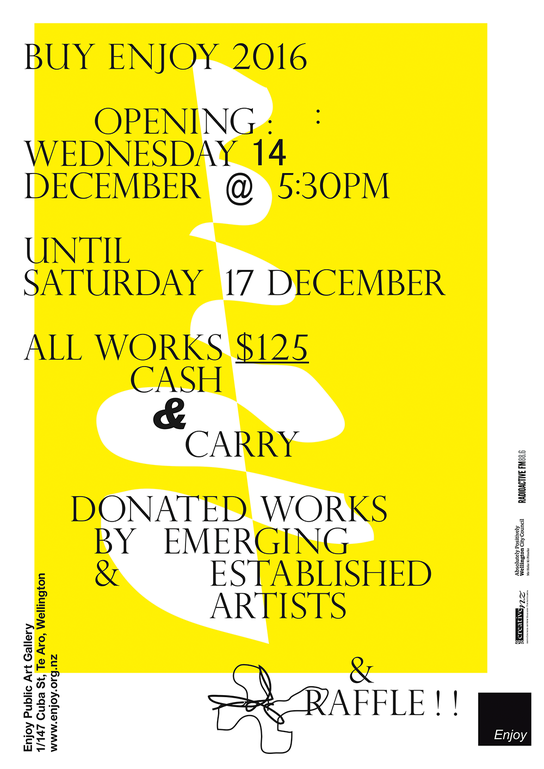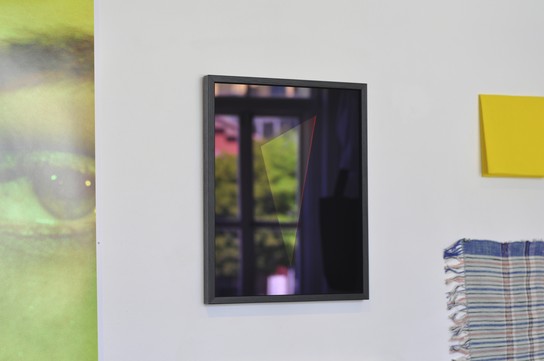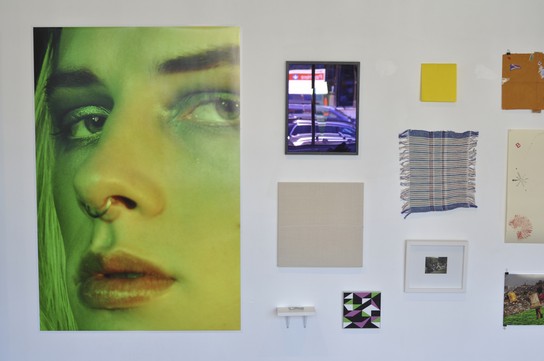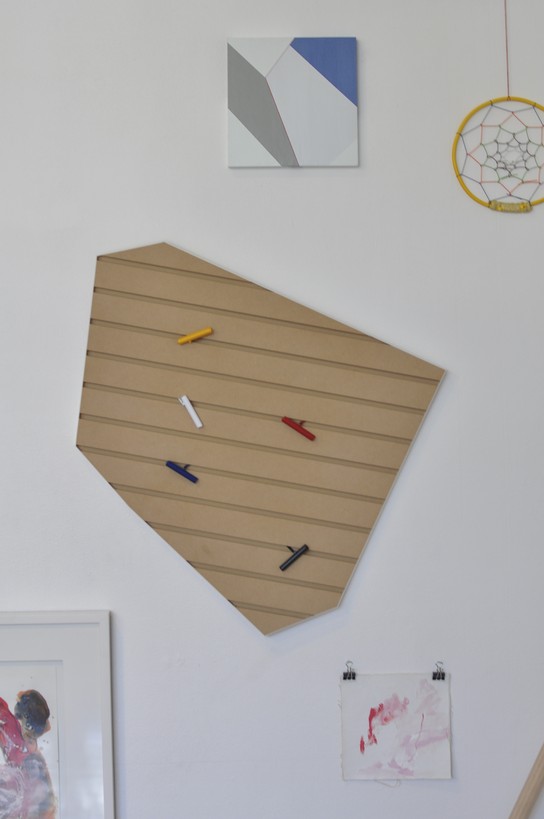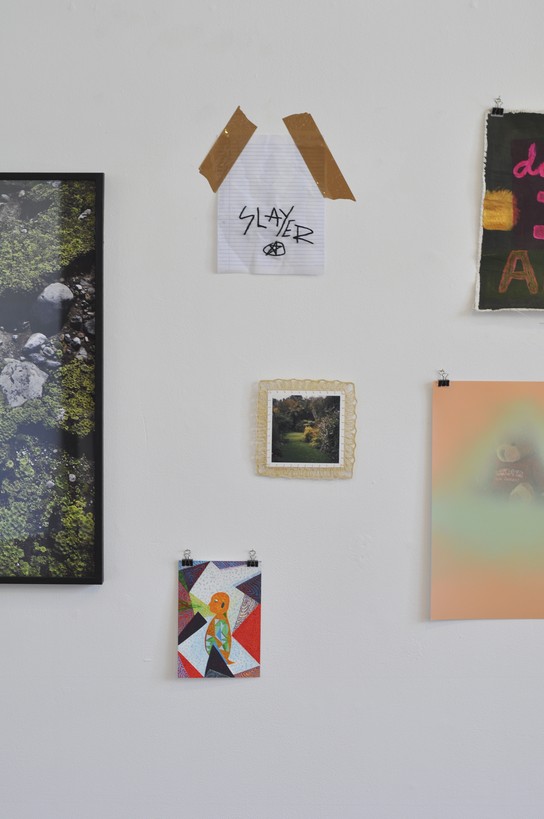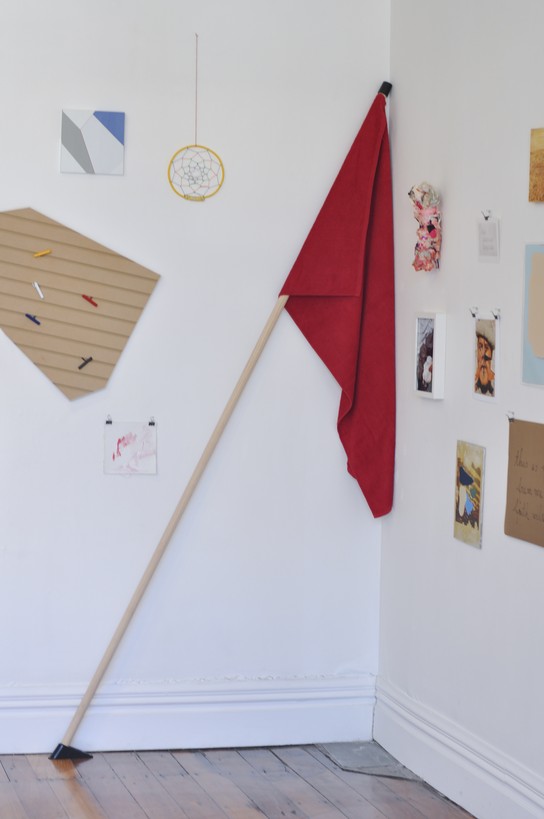 **DISCLAIMER: This could be the best raffle you've ever entered.