past event
Publication Design: an open discussion
Saturday 29 Sep 2018
11:00am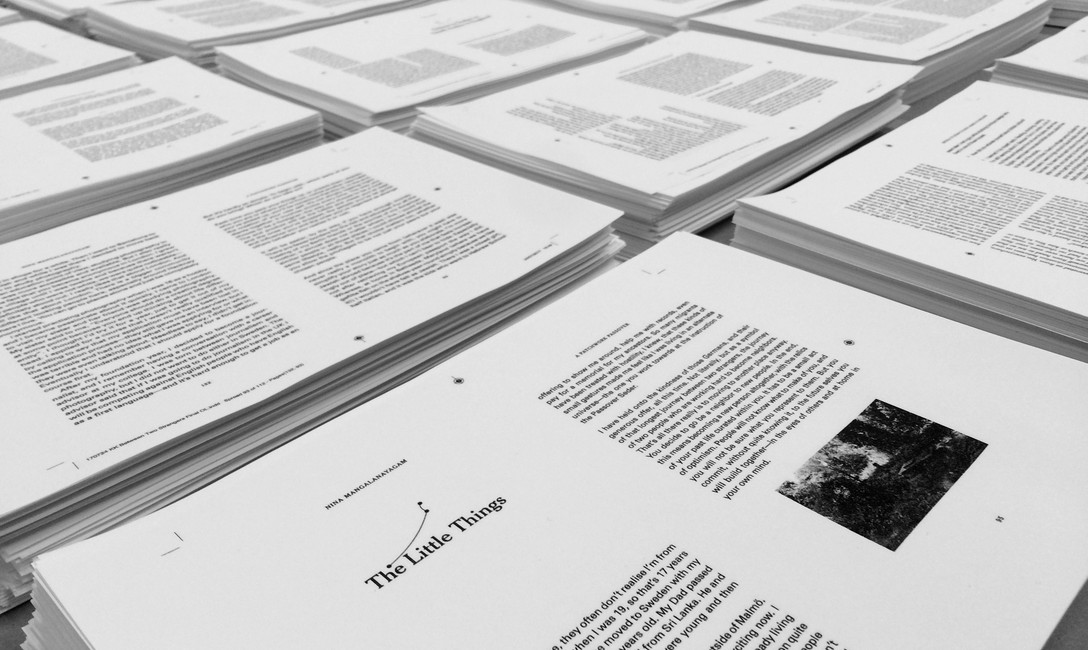 Please join us for a Saturday morning discussion over pastries and coffee, during designer Katie Kerr's one-week residency at Enjoy.
Between bites, Katie will lead a discussion around publication design with designer Sarah Maxey—focussing on research, process and methodology, and using examples of their own work as reference points within an open discussion.
About the speakers:
Katie Kerr is is a graphic designer from Auckland who is interested in exploring alternative structures of design practice. Her research-led practice revolves around the multidisciplinary production of experimental paperback books. Previously Head of Design at Alain de Botton's The School of Life in London, she returned to New Zealand last year to finish her MFA at Ilam School of Fine Arts. Now, alongside designing publications for international clients and the arts sector, she runs GLORIA, an arts-based publishing platform, with Berlin-based photographer Alice Connew, as well as Strange Haven, an artist-run space at 281 Karangahape Road.
Sarah Maxey is a graphic designer based in Wellington. She has been in the field for almost 20 years, mostly working on uncommercial work for the arts sector and self-initiated projects. Her work has featured in publications worldwide, including the New York Times. She was Design Manager for Bloomsbury Publishing in London in the mid-90s, and has since run her own studio at 147 Cuba Street. Sarah has won numerous awards, including the 2011 Best Awards Purple Pin and a Certificate of Excellence from the International Society of Typographers. Sarah is currently undertaking an MFA in Graphic Design at the Ilam School of Fine Arts, focussing on book design.