Founded, edited and published by practising potters, New Zealand Potter magazine began in Wellington in 1958. What developed over its 40 year history was a publication that not only recorded and made visible the production of pottery in Aotearoa, but also became a platform for critical and urgent discussions across practical information, technical resources and the ideological stances inherent in the production and reception of pottery.
Join us for a morning reflection on New Zealand Potter with Lauren Winstone and Nick Spratt, facilitated by Louise Rutledge, who will discuss the legacy of the magazine and its relationship to self-governed and artist-led forms of production.
This discussion takes place on the last day of Dave Marshall's solo exhibition Terrestrials—a show about earth, flames, pottery and your location. The artist will be in attendance.
Free to attend, all welcome.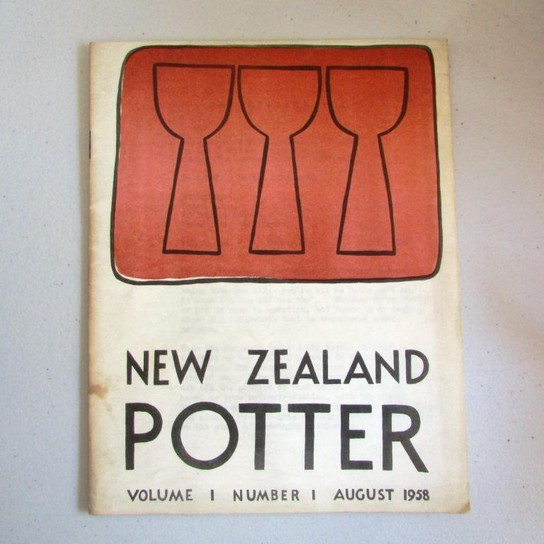 ABOUT THE PRESENTERS
Working with Wellington-based project space Alterations (2011), Nick Spratt and Lauren Winstone initiated Responses to New Zealand Potter magazine, a research project that focused on the inception and early issues of the magazine. Engaging with the legacy of the magazine, people from within the craft and art communities were invited to read and respond to articles from the first two volumes of New Zealand Potter in order to generate discussion through the process of re-reading, reflecting on the relevance of both the material and the magazine itself.
One of its lasting legacies is the way in which the magazine functioned as a space for the philosophical debates in which production was taking place. Starting with the simple stance that 'there is room for everyone in the pottery movement'* it encompassed debates around the forging of a national cultural identity, sorties for and against Anglo-Orientalist ideologies of making, and discussions about the place of ceramics within art and design.

*Editorial, New Zealand Potter, volume 1, issue 1, 1958

— About this project, Responses to New Zealand Potter magazine