past event
Trust Us Contemporary Art Trust Telethon
Friday 17 Feb 2017
12:00pm
Noon – Midnight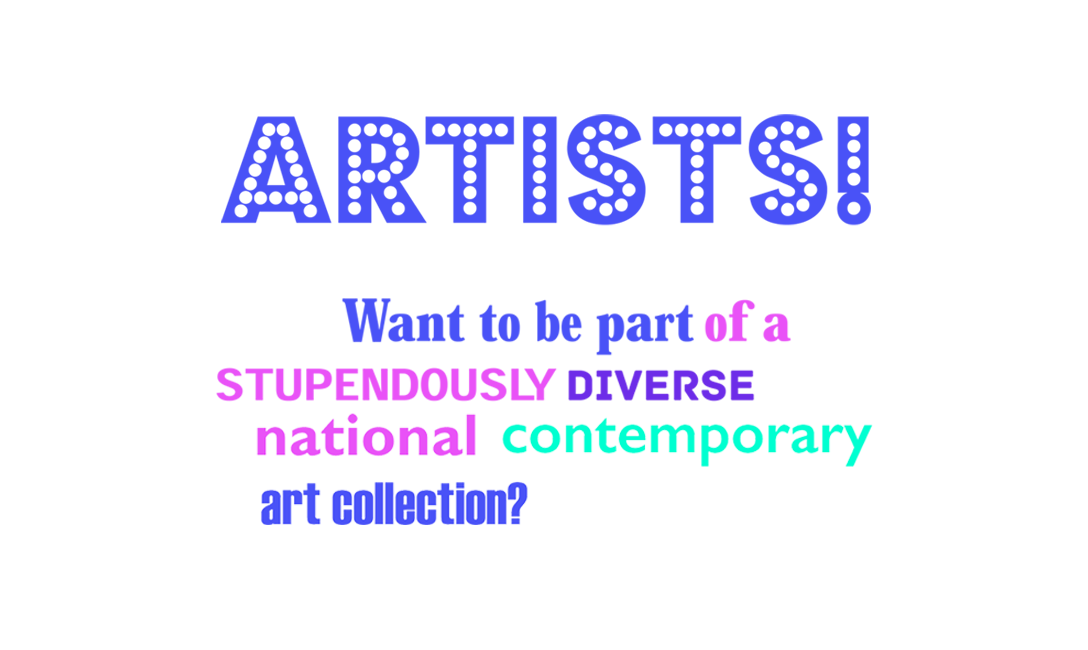 View event on Facebook
The apex of Riff Raff's summer residency project Trust Us is a live-streamed 12-hour telethon-style event at Enjoy on Friday 17th November, incorporating a range of variety acts. Rather than seeking financial donations, the TUCAT Telethon is being run for the purpose of collecting donated artworks that will automatically become a part of this collection.
Enjoy will be open from 12 noon - midnight on the day of TUCAT Telethon for donations, as will a sister drop-off centre located in Auckland.
TUCAT TELETHON PROGRAM
12 noon: Opening ceremony with The Welcoming Party
1.00 pm: Army of poets #1
1.30pm: Broadcast Motoko Kikkawa video
1.45pm: Dead White Ladies: Interview with Alice Neel
2.00pm: Live zine reading of Incredibly Hot Sex with Hideous People with Bryce Galloway
2.30pm: Claire Harris folding fitted sheets and putting a duvet cover on a duvet
3.00pm: Live from Auckland: performance by Piss Cannon
3.30pm: Performance by Hugo Robinson
4.00pm: Live from Auckland: performance from Cecilia Min
4.20pm: Kids Show with Jackson Crampin
4.40pm: Broadcast of Turquoisation by Mark Harvey
5.00pm: The Dirt Road, pre-recorded performance
5.30pm: Interview with donating artist Priscilla Howe and video broadcast
5.40pm: Puppet Literary Theatre Part 1
6.00pm: Army of Poets #2
6.30pm: Puppet Show with Catherine Ellis
7.00pm: TUCAT Top Dog obstacle course challenge and Rod Stewart Phone in
7.30pm: Agony Art with Ruby Joy Eade
8.00pm: Live from Auckland: Beer Review with Sarah Mohawk
8.30pm: TUCAT's How Many Grapes? artist challenge with Daphne Simons, Louise Rutledge, Juliet Carpenter and Ana Iti
8.40pm: Stand up Stand Off with Riff Raff and Scott Morrison
9.00pm: Who wants to be contemporary? NZ art-themed quiz gameshow with Sophie Davis
9.30pm: The Price is Right: NZ art valuation quiz hosted by Li-Ming Hu
10.00pm: Artists in Love: relationship analysis with Jordana Bragg
10.30pm: Ribbon Gymnastics and How Well Do You Know Your Collaborator? Enjoy vs Riff Raff
11.00pm: Goodnight from Enjoy: A bedtime story with Louise Rutledge
12 midnight: Suprise closing ceremony
View photos of the Telethon on Facebook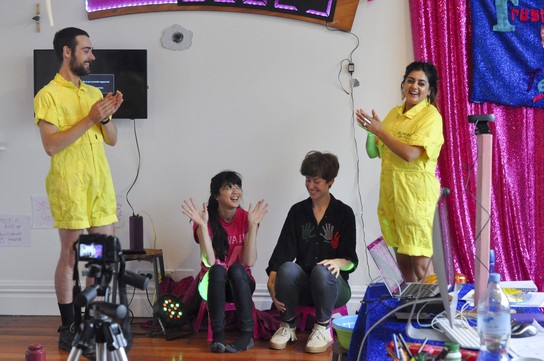 GUIDING PRINCIPLES OF THE TUCAT COLLECTION
The Trust Us Contemporary Art Trust (TUCAT) is a non-legal entity established by Riff Raff with the aim of assembling a collection of art from Aotearoa/New Zealand artists with no restrictions to entry apart from size.
1. This project is not for financial gain, and no donated artworks are to be sold now or in the future
2. Donated artworks will be exhibited at Enjoy Public Art Gallery, Wellington, from the time they are received at the gallery until 4 March 2017
4. Following the telethon on 17 February 2017, the Collection will be offered in its entirety to the Chartwell Trust
5. If the Chartwell Trust do not accept the donation, TUCAT will digitally and physically archive the collection and will take responsibility for the maintenance and storage of the donated works
6. Artists in the collection are welcome to exhibit their donated work elsewhere, on the understanding that the work is returned to the TUCAT collection following such exhibition
7. Donated works may be exhibited elsewhere by TUCAT in the future