past event
Being together: talking and making whanaungatanga with Ōtautahi Kōrerotia
Saturday 19 Oct 2019
11:00am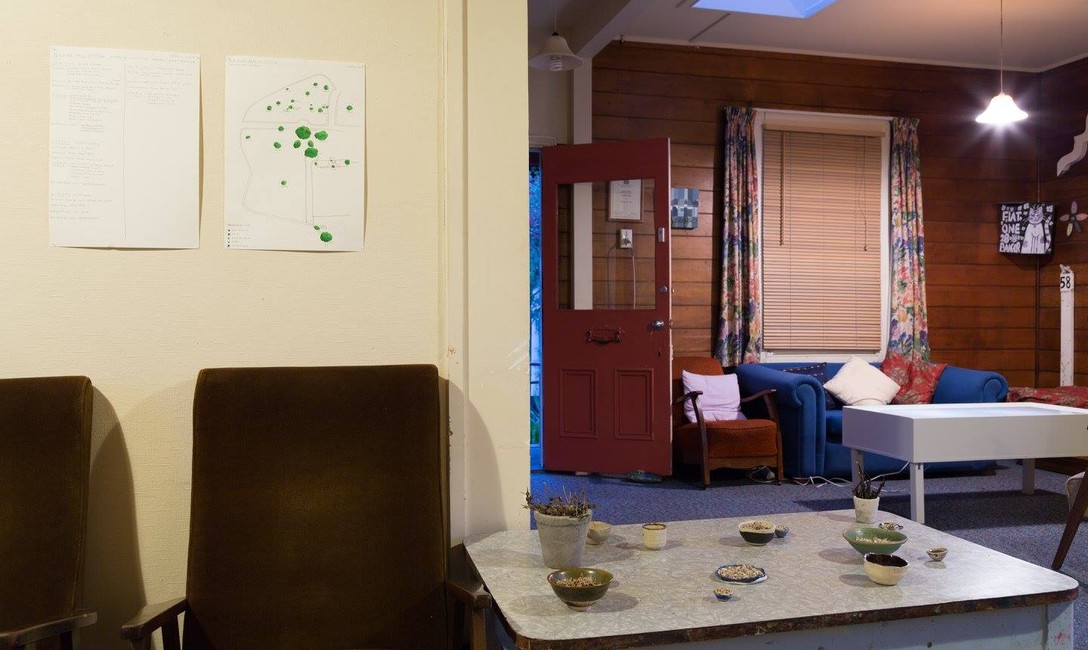 Join Māia Abraham, Caitlin Clarke and Hamish Petersen, the three kaiwhakahaere of Ōtautahi-based artist-run initiative Ōtautahi Kōrerotia for a morning or kōrero, arts and crafts, followed by lunch with bread baked by Zoe Thompson-Moore.
This Saturday, as part of Māia Abraham's week-long residency at Enjoy, join Māia alongside Caitlin Clarke and Hamish Petersen, the other kaiwhakahaere of Ōtautahi Kōrerotia, an artist-run initiative that has organised publications, performances and exhibition projects of all sorts in community spaces and gallery contexts in Ōtautahi since 2017. Ōtautahi Kōrerotia have invited many different collaborators to facilitate kōrero and workshops. Essentially, the invitation is always to just 'be together', as a way to know one another better.
Māia, Caitlin and Hamish would love for you to join them for a morning session of conversation, sharing ideas and making. We will work together with our hands, while sharing different ways we all offer ourselves to one-another in order to build the relationships we want to have in the arts, to learn from one-another's experiences, and imagine the ways we want to work together.
Join us from 11 am for tea and coffee before we begin the workshop at 11:30 with a brief kōrero from Ōtaoutahi Kōrerotia, followed by collective sharing and arts and crafts. Then stick around for lunch from 1 pm and some nice music, with bread provided by Zoe Thompson-Moore, as part of her ongoing project with Enjoy, The making of bread, etc.
Thanks to Rich Coffee Roasters for generously providing coffee for this events.
ŌK acknowledges Ngāti Toa Rangatira, Te Atiawa, Taranaki whānui ki te Upoko o te Ika.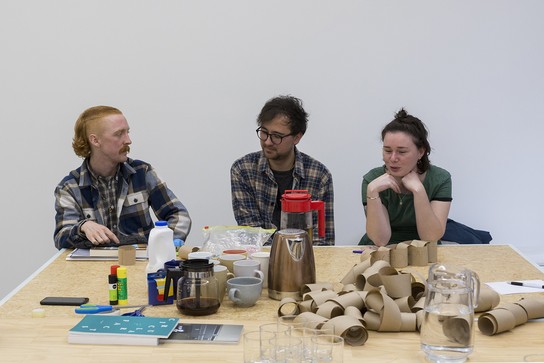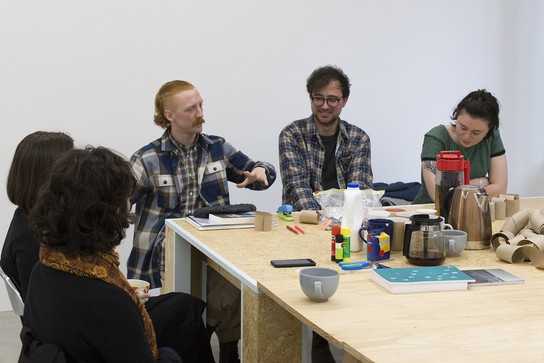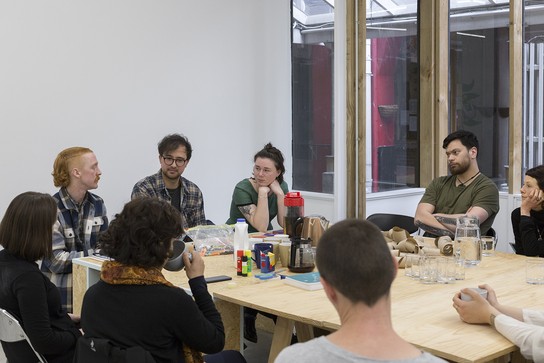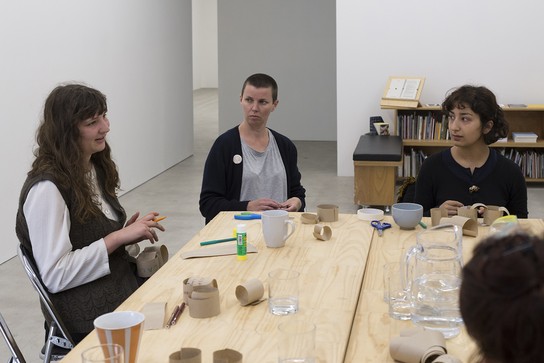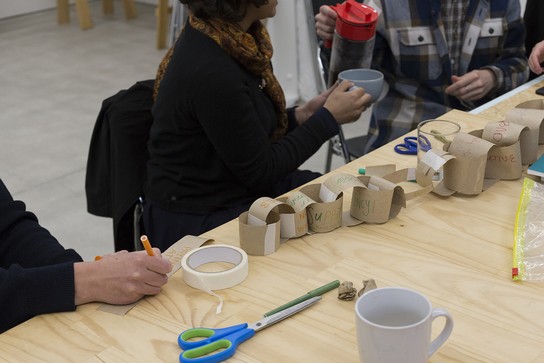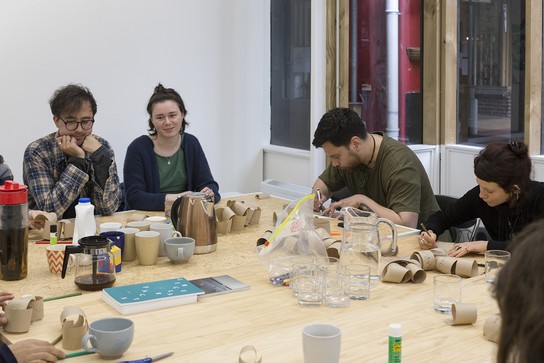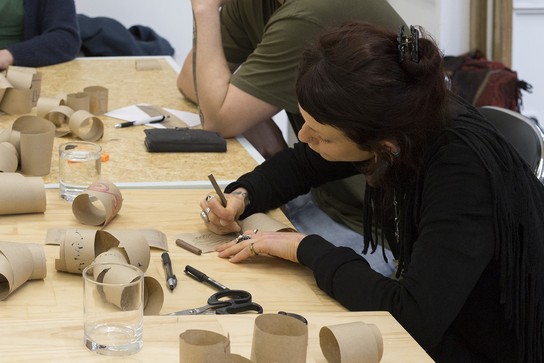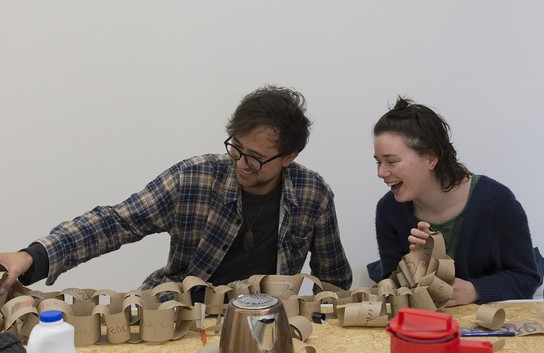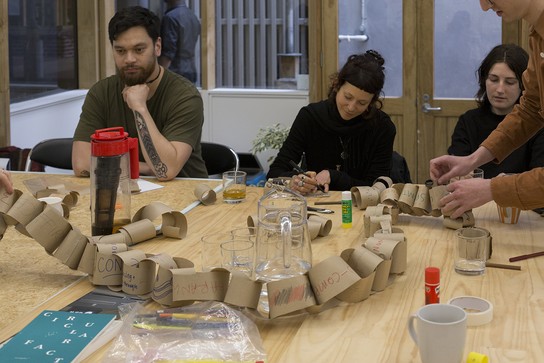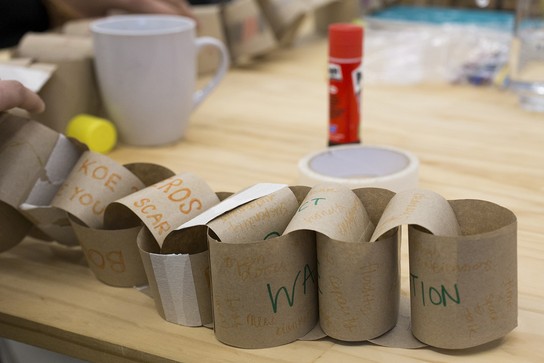 ABOUT ŌTAUTAHI KŌREROTIA
Ōtautahi Kōrerotia is a space for art and education where different communities can make work and exchange ideas about and across difference. Beginning in 2017, ŌK is an artist-run initiative for young and experimental arts practices that critically engage with culture and society in Ōtautahi Christchurch, and initially ran out of the Avon Loop Community Cottage.
Ōtautahi Kōrerotia is Māia Abraham, Caitee Clarke and Hamish Petersen.
ABOUT MĀIA ABRAHAM
Māia Abraham (Ngāi te Rangi, Ngāi Tūhoe) is a curator and artist currently living in Ōtautahi. In 2017, Māia completed his BFA in Sculpture at Ilam School of Fine Arts. Within his practice he uses art and curating as a way of exploring kaupapa Māori ways of thinking and working; asking how does manaakitanga exist in the arts? Or perhaps why is whanaungatanga important to the artistic process? Māia is one of 3 kaiwhakahaere of Ōtautahi Kōrerotia, a collective producing events and exhibitions for and by local artists based in Ōtautahi, since 2017. He was the Toi Māori and Creative New Zealand Māori Art Intern at Blue Oyster Art Project Space for 2018, co-curating the exhibition Wā o mua, September 2018. Curatorial projects include: Whitu, Masterworks Gallery, Tāmaki Makaurau, June 2019, UKU//UTU, Blue Oyster Art Project Space, Ōtepoti, July–August 2019. Māia was also a participant in the Independent Curators International Curatorial Intensive in Tāmaki Mākaurau at Artspace Aotearoa in August.