past event
Yuichiro Tamura: artist talk and film screening
Saturday 14 Sep 2019
5:00pm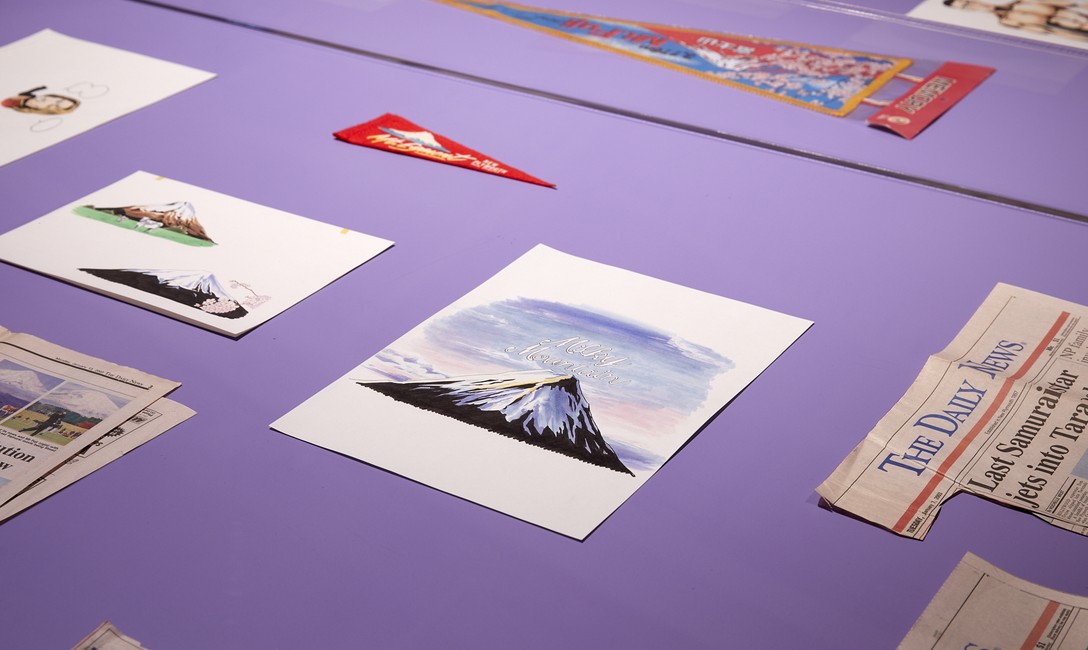 Please join us at 5 pm on Saturday 14 September for an artist talk and film screening with Yuichiro Tamura, the 2018 Govett-Brewster Art Gallery International Artist in Residence.
Tamura will be discussing his project Milky Mountain / 裏返りの山, a new body of work developed during his residency in New Plymouth, curated by Sarah Wall. Milky Mountain is informed by a mix of narratives – institutional and personal, public and private – that weave together otherwise unconnected histories and events. These include the memory of the filming of The Last Samurai in New Plymouth; the architectural transformation of the Govett-Brewster Art Gallery building, formerly a movie theatre; the biography of Yukio Mishima, who was at various times a novelist, bodybuilder, and samurai; and New Plymouth's sister-city relationship with Mishima, the Japanese city from which Yukio Mishima took his pen name.
Milky Mountain / 裏返りの山 is on at the Govett-Brewster until 17 November 2019.
Presented with support from Creative New Zealand, the Asia New Zealand Foundation and the Japan Foundation.