Far/Near/Somewhere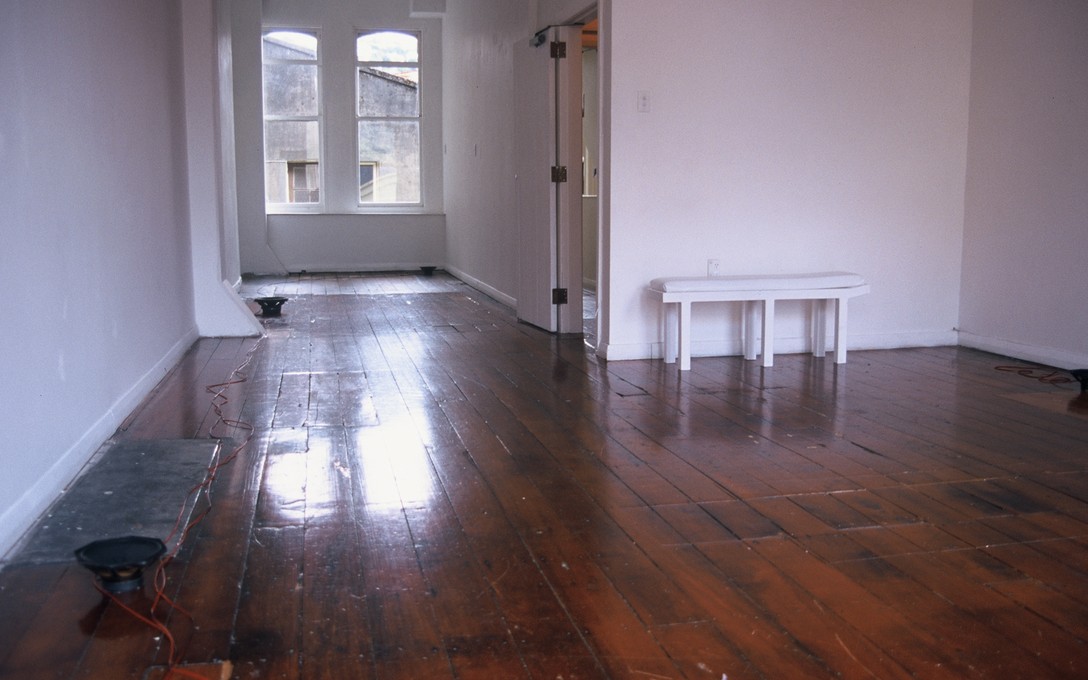 archived
30 Apr – 11 May 2002
Louise Tulett
A Paradox of Distance
Louise Tulett works with sound, examining her surroundings by stopping and listening as well as looking.
More
This installation involved the recording of the sounds of Wellington from the hills above the city. The natural amplitheatre shape of the central city concentrates the sound which can be heard combined from above.
Tullett recorded this sound and then brought it back into the city locating it in the gallery, a place of contemplation. The sound had white noise qualities which made the source ambiguous, many people heard the sea, the wind in the trees as well as the noises of the city. It was a gentle nudge to the visitor to think about what they hear around them everyday.
The act of bringing the sound of the city from afar back to the source and listening to it as we were part of making it was a simple and effective paradox along the lines of 'it makes you think' but not too hard, the ambience and subtlety of the installation in look and sound also allowed you to tune out and let your min
Curated by Charlotte Huddleston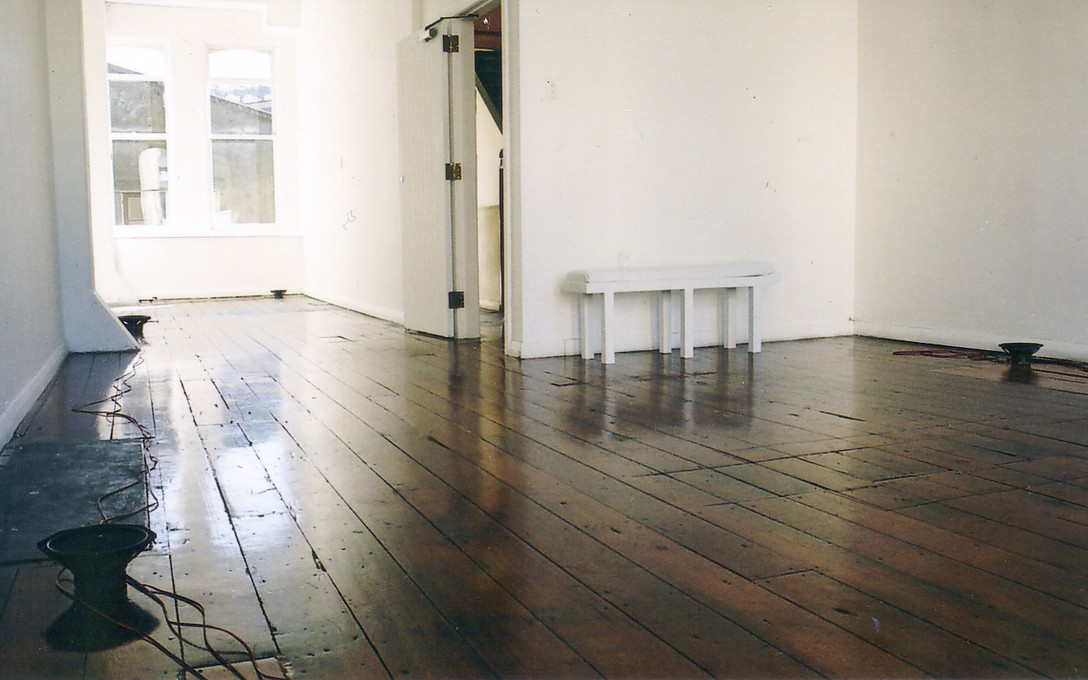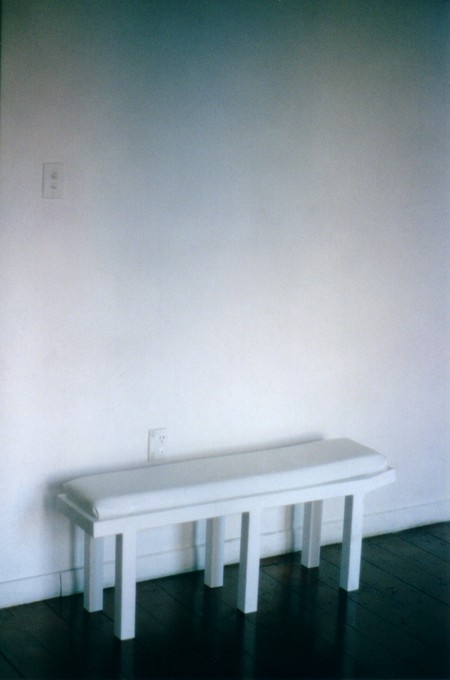 In the NEW series (February – May, 2002), Enjoy sought to encourage work exploring the concept of youth, popularity and notions of authenticity. Works addressed the production of popular culture and the particular ways in which the new is conceived, packaged and presented.