Fronting Up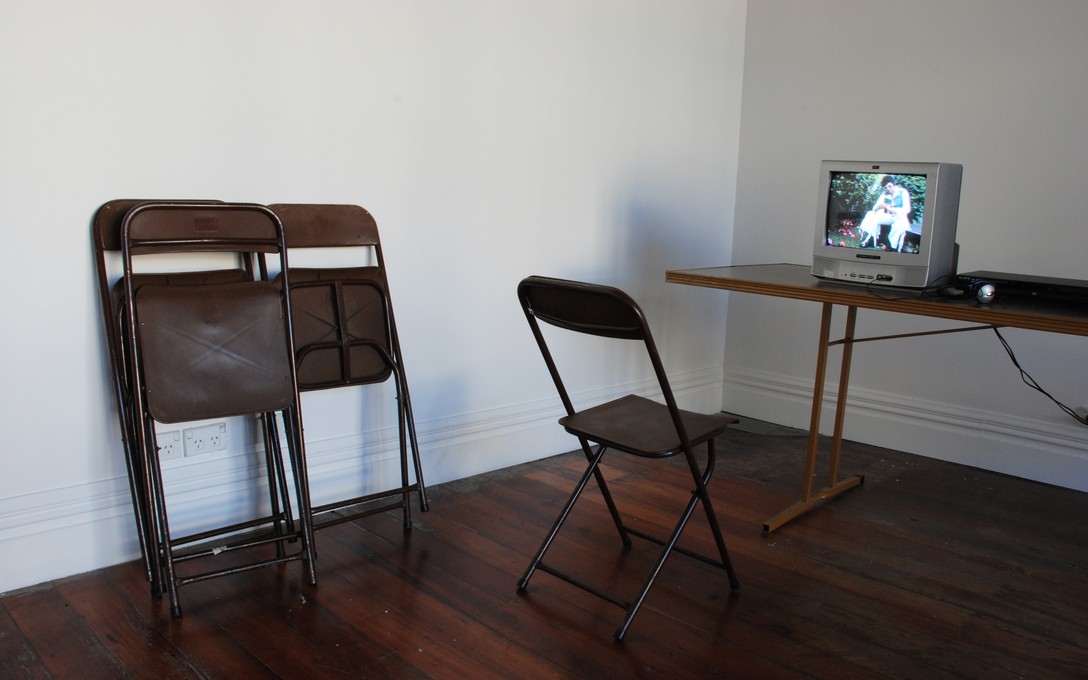 archived
2 Aug – 11 Aug 2007
Campbell Patterson, Gemma Syme, Ronnie van Hout, Sarah Jane Parton, Tahi Moore, Terry Urbahn
A Show of Performance for Video
The Enjoy Trust proudly presents Fronting Up, an exhibition collating an eclectic selection of video works, produced over a ten-year period and never seen together before.
More
All the works feature performance-made-for-video.
Like direct-to-DVD films, these artists' videos have a very specific end use. Unlike those cheap films, these challenging works feature the artists in various stages of performing, and the video viewer is the primary audience for the artwork.
In these works the audience and performer do not share the same air. The artists instead use the video medium's trusty rolling tape to record and then re-present activities that were not otherwise witnessed.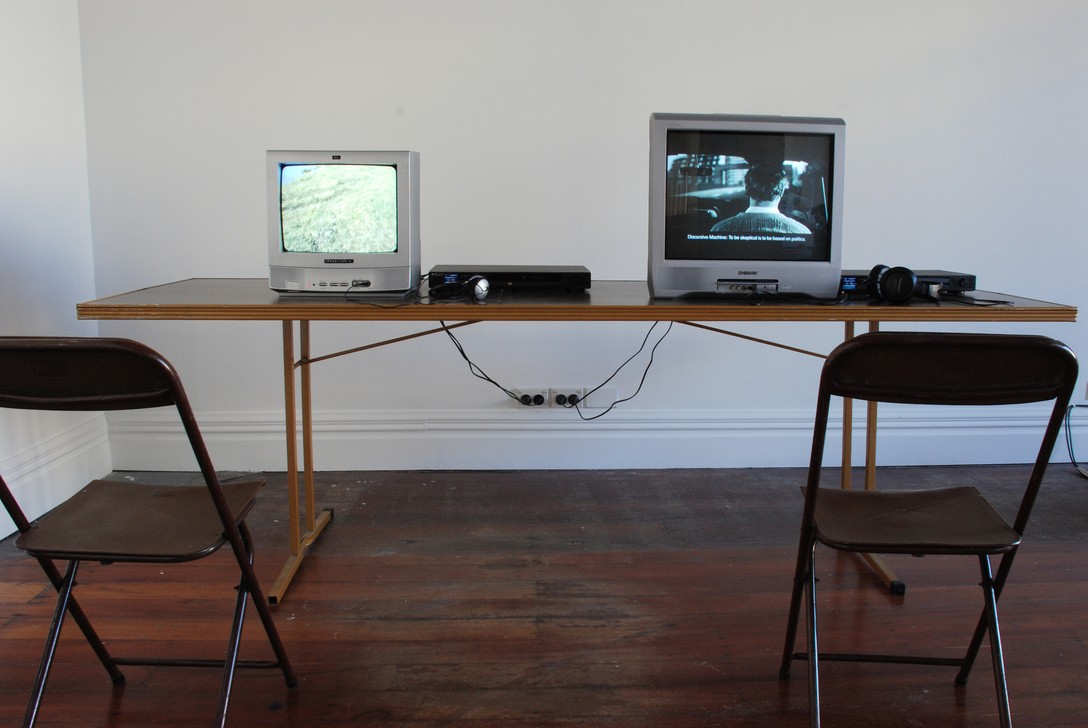 This exhibition was made possible thanks to the generosity of the Adam Art Gallery, the Govett-Brewster Art Gallery, Massey University School of Fine Arts, Te Papa & Terry Urbahn.