He Kanohi Kitea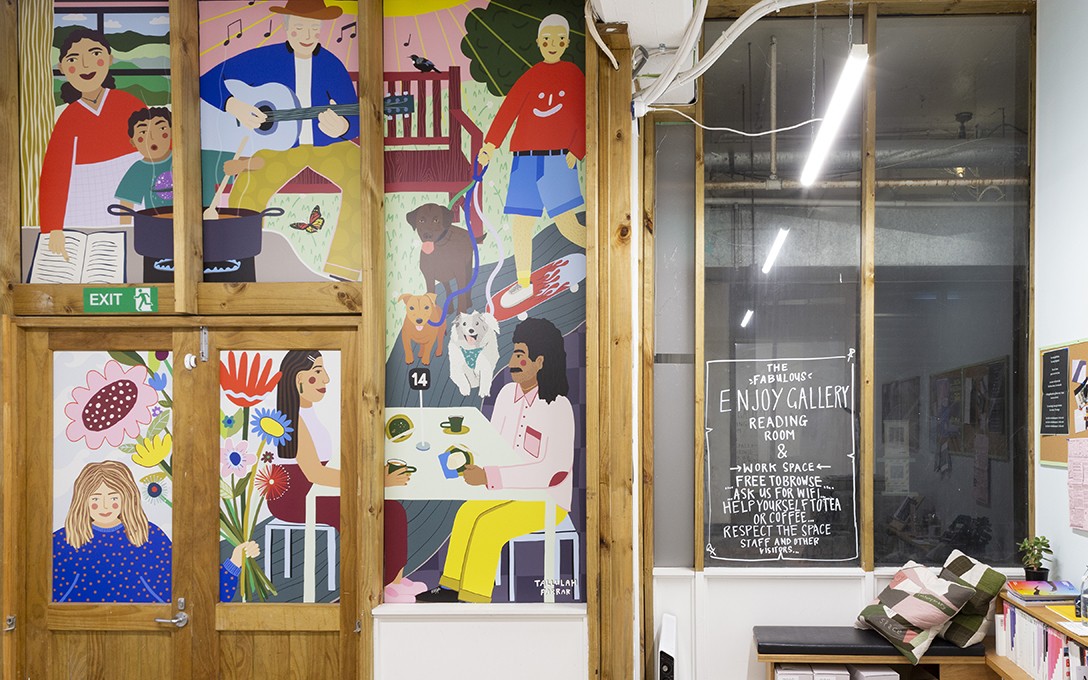 archived
26 Nov 2021 – 15 Sep 2022
Tallulah Farrar
Reading Room Mural
"He kanohi kitea" (a face seen) is an important saying and value in Māoridom, acknowledging the importance of meeting people face-to-face to build relationships and trust. Enjoy's new commissioned artwork He Kanohi Kitea is situated in our reading room, an inviting place to nurture and encourage these interactions to take place. Within a global pandemic this acknowledges kanohi kitea hasn't always been possible, along with the realisation of how important the physical presence of seeing people face-to-face is to our overall wellbeing.
The name He Kanohi Kitea was gifted by our close friend and neighbour Tehani Buchanan. Thank-you so much for supporting this kaupapa. Much aroha to the whānau and for your mahi.
Sophia Coghini, Tautai Arts Intern 2021 at Enjoy has overseen this project as commissioning curator.
Thank-you to Jim & Mary Barr for your crucial support of this project.
More
Curated by Sophia Coghini
About the artist
Tallulah Farrar is a Pākeha illustrator and designer based in Pōneke Wellington. She works across multiple mediums, including digital illustration, textiles, mosaic, murals and animation. Drawing inspiration from the everyday, she uses bright colour and pattern to capture moments of ordinary beauty. Tallulah uses her practice as a tool for playful escapism, influenced by nostalgia and growth.
Tallulah completed a Bachelor of Design (Textile) at Massey UniversityWellington in 2020. Since studying, she has been a staff illustrator for Massive Magazine and continues to explore scale and subject in herfreelance work.

www.tallulahfarrar.com