Holloway Road: The Alleged Visitation by L.M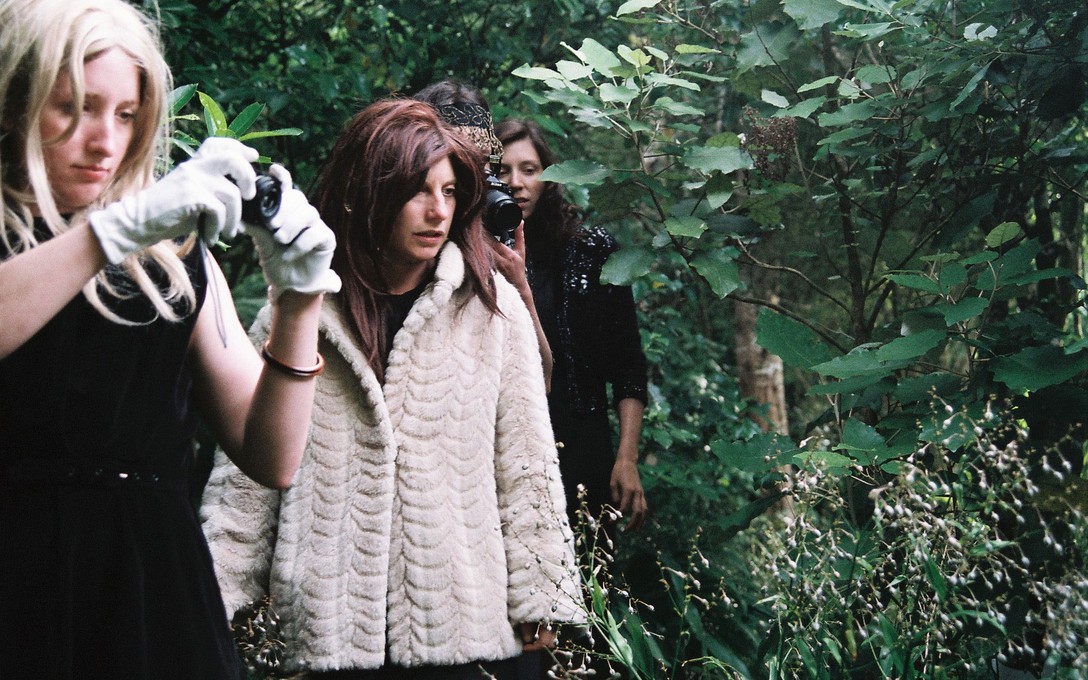 archived
26 Mar – 18 Apr 2009
Fitts & Holderness
Enjoy Gallery is pleased to make public a series of documentary photographs, ten screen tests and three new interviews* concerning Holloway Road: The Alleged Visitation by L.M. This material will be accessible for three weeks.
More

L.M disappeared without trace in 1999. She was last seen in the Waimipihi Reserve, which is situated at the end of Holloway Road in Aro Valley. Local interest in the case remains strong and the site is still the subject of many interpretations and stories. There was also a host of eccentric witnesses, whose bizarre profiles and mysterious back stories became media fodder, perpetuating the saga even further. Consequently the disappearance of L.M continues to generate myth, cultural references and dramas.
Down at the end of Holloway Road is a reserve. People use it at night; they meet a woman. She doesn't want people to think it is wild but her house sits next to the entrance. Tending the shrubs and warning people. She knows they use the lodge at night, she has seen their torches light up windows. Gathering bundles she continues to tell them. Their blue car shines red.

The first thing I think of doing is rearranging them. The photos. I need to take action. These guys have and good on them; these stories are too often forgotten, lost, unremembered. So how do I see the story? I put them on the floor, see them all at once. Before they order it and tell me how I need to read it left to right. It's camp, costumed, like mystery camp. There is comic humour and every day clothing, wigs which don't sit or fit right. I am not sure where the sincerity lies but there is an undercurrent; something real happened here. We should take care; these people have taken time.

To notice.

There is a community, 'the ones who can't get into the shelter'. At night a group of teenagers play a game. Part orientation, part hostage, part fantasy. The path which cuts back to Aro St is a pleasant walk, but don't run, you may surprise the man who urinates at the edge of the track. Was that Darryn? Walk briskly and always with others.

Divide in two. Retreat to opposite sides. Know the terrain.

Leave little props on the ground and in the lodge.

Try to confuse the others by swapping clothes.

For a determined time period, wear specialised clothes.

A Japanese tourist lost her toddler son. She called hysterically. Haru kun. Haru kun. Haru kun.
Haruto had painted acorns on his pockets. How had she managed to lose him? He was in a carrier on her back.

Why do people disappear? It's a mystery we can't live with. There was a man with dogs. There were white cotton gloves, which he had and they have now. I don't know who anyone is or what the comfort is in the grass. One is looking but the other looks away. The hands connect, a gloved caress. The grass is long and dewy.
Exhibition Essays
1 essay
By Melanie Oliver
Read online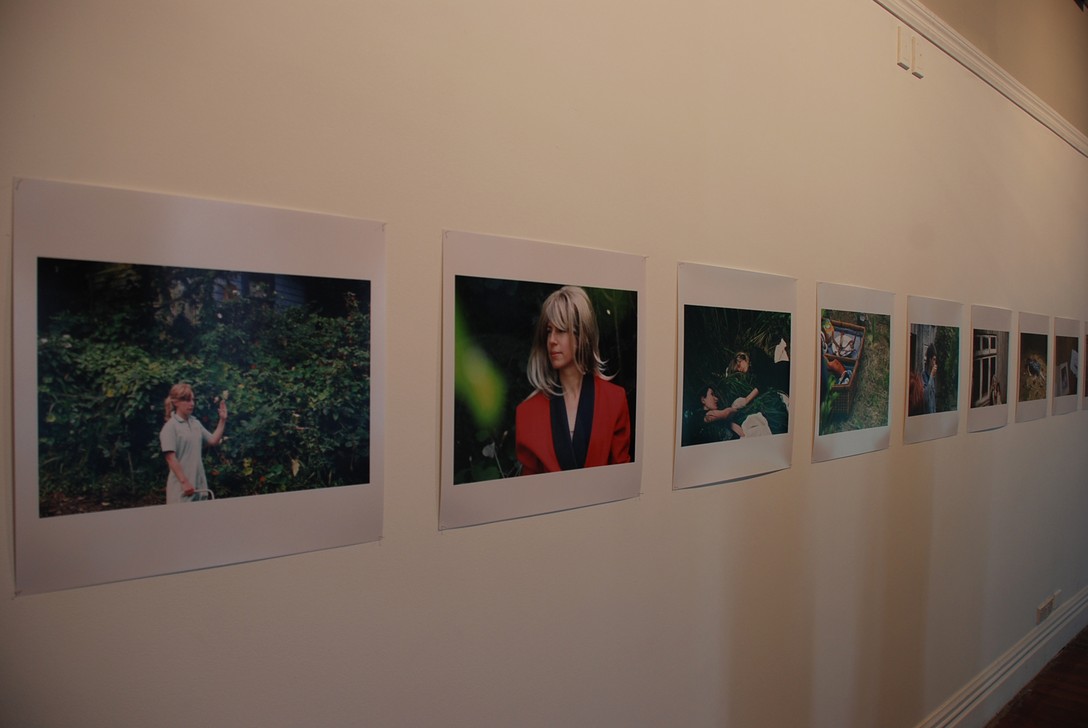 About the artists
Fitts & Holderness is a collaborative duo currently working between London and Wellington. Since 2001 they have been making immersive narrative based performance works and investigating unsolved disappearances.
*One interview is with Gareth Jenkins from Wellington City Council.