I huti a Manaia i te ika and his heart was broken
archived
26 Oct – 18 Nov 2017
Ngahuia Harrison
Through a series of moving image, sound and photographic works, Ngahuia Harrison's exhibition I huti a Manaia i te ika and his heart was broken begins at the Marsden Point Oil Refinery at the mouth of the Whangarei Harbour (Northland, New Zealand).
More
Speaking to the historical and mythological significance of this site for the Ngātiwai people, the work references the people and the narratives of this area as the descendants of Manaia Tuatahi, the paramount ancestor of the Ngātiwai people. Considering both the past and future histories of the landscape, Harrison proposes that there are not just different ways of being in the world but that in fact what exists on the planet is a multiplicity of worlds—further questioning what we can learn from these perspectives. As indigenous knowledge is called upon internationally to offer guidance in the global environmental crisis, the hope remains that rather than being alienated from or dominating the environment, we can return to a co-dependence with the natural world.
View photos from the opening on Facebook
Read Jane Wallace's review Intimacy and the Environment in Salient
Past Event
Join us for an artist talk with Ngahuia Harrison and Louise Rutledge on the final day of the exhibition I huti a Manaia i te ika and his heart was broken.
More info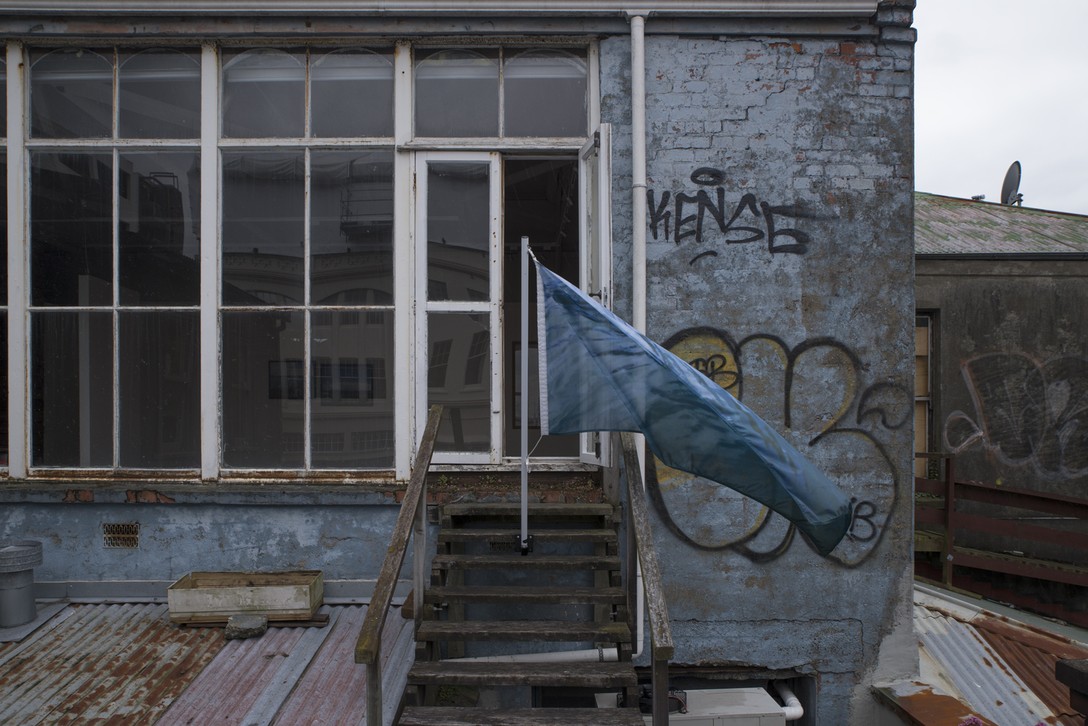 About the artist
Ngahuia Harrison (Ngātiwai, Ngāpuhi) is an Auckland based artist, working predominantly in lens-based media. She completed her Masters at Elam School of Fine Arts in 2012. Currently, Harrison is completing her practice-led PhD at Auckland University of Technology. The research examines Ngātiwai philosophies and the way in which these concepts can be applied to creative practice. Recent exhibitions include E takarae ki te muri i raro mata raranga mai kaewa ki te rangi ko au ki raro whakaaro rangi ai, St PAUL St, Auckland, 2017; You can eat everything but the rocks, Blue Oyster, Dunedin, 2016.