Illuminated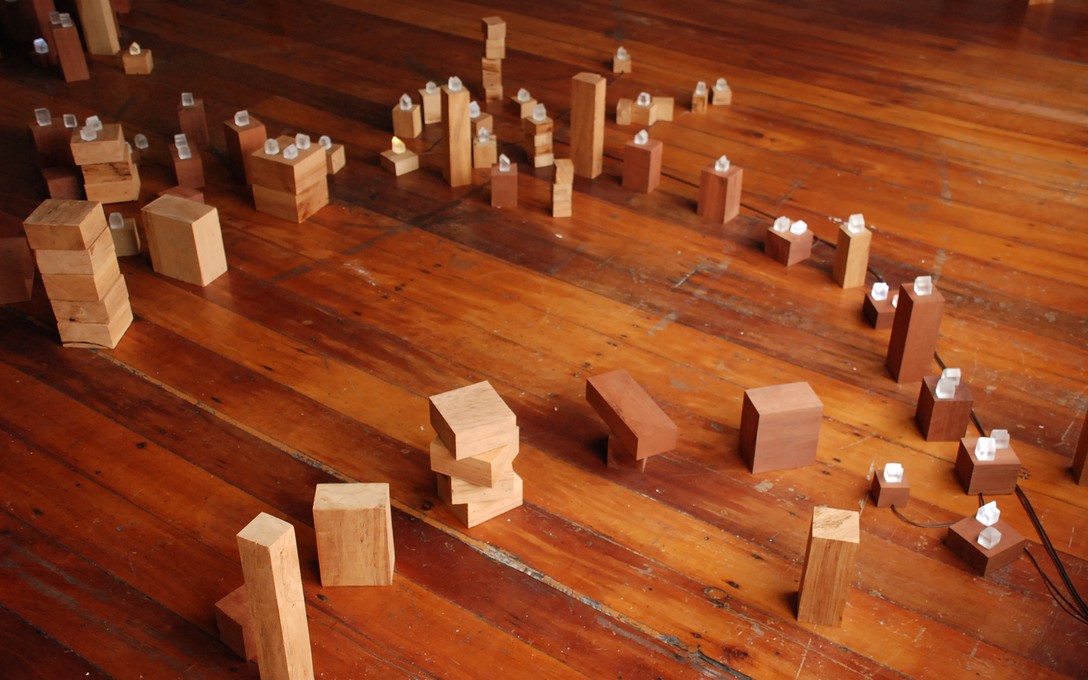 archived
24 Apr – 5 May 2012
Jude Robertson
Blending scientific enquiry, philosophic thought and everyday lived experience, Illuminated investigates the New Zealand terrain and landscape. Using recycled glass, the artist connects this work to the tangible matter of everyday life. Robertson's practice has long been involved with issues surrounding natural and imposed features in the landscape, Illuminated forms a response to the patterns that are formed by built structures of domestic life and the architectures of our day to day existence.
More
Underpinning the project is an abstract form of map making, where the gallery floor becomes a terrain the viewer surveys as landscape. In this manner, the rhythms and repetitions of growth patterns can be considered for their poetic and formal qualities and the body of the viewer is abstracted from the structures they would familiarly inhabit. Robertson's mapping process works here as a way of apprehending the relationships we have to our surroundings and the conditions that inform them.
The transformative processes involved with casting glass are a reminder of the metamorphosis of landscape, structures and environment. Illuminated proposes that the patterns of our natural and social environments are never static. It is worth noting that glass, while appearing solid, is always in a microscopic state of movement.
Exhibition Essays
By Sarah Jane Barnett
Read online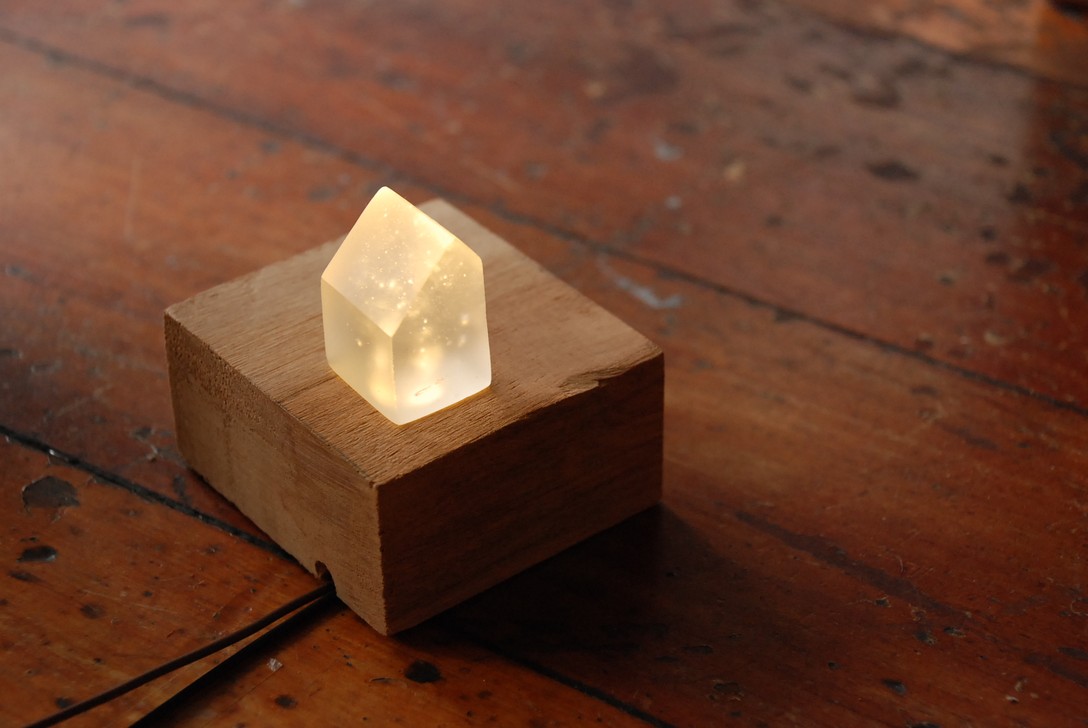 About the artist
Jude Robertson graduated with a BFA in Sculpture from the Dunedin School of Art. She has exhibited throughout New Zealand during the past decade and her work featured in Preview, a touring exhibition of South Island artists in 2009. Jude has a diverse practice embracing sculpture, photography and installation and she was awarded the COCA/Anthony Harper merit award in 2003.