Knock On The Sky Listen To The Sound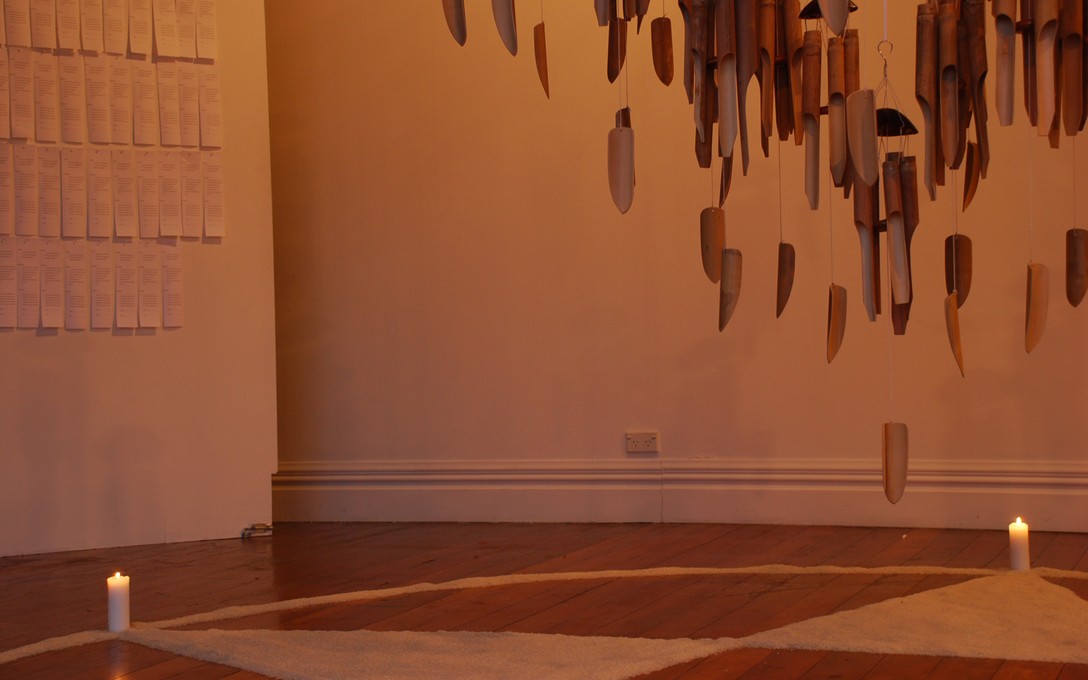 archived
14 Jul – 6 Aug 2011
Tiffany Singh
"Knock on the sky listen to the sound" is a Buddhist proverb Tiffany Singh first heard while travelling over the Himalayas on a pilgrimage to Lamayuru or Yuru Gompa, a Tibetan Buddhist monastery in Western Ladakh.
More
Her work Knock on the sky listen to the sound considers the act of pilgrimage as a common human experience. The fifty wind chimes in the work, bringers of good luck in their ability to harness the winds of fortune, are aided by the gallery audience in their own pilgrimage.
The transition allows the work to evolve beyond it's initial installation at Enjoy on their journey to the Indian Horse Chestnut tree housed at the Dowse, evoking a spiritual sentiment through a sound and colour spectrum, carrying forward an experience to be realised on a ritualistic personal level, as well as socio-cultural level.
Members of the audience were invited to co-author the work by taking a chime of choice, amending it in their own way and taking it on a pilgrimage to the Horse Chestnut Tree housed at the Dowse. Each contract was signed by members of the audience who co-authored the work.
Exhibition Essays
By Vera Mey
Read online