Life Instincts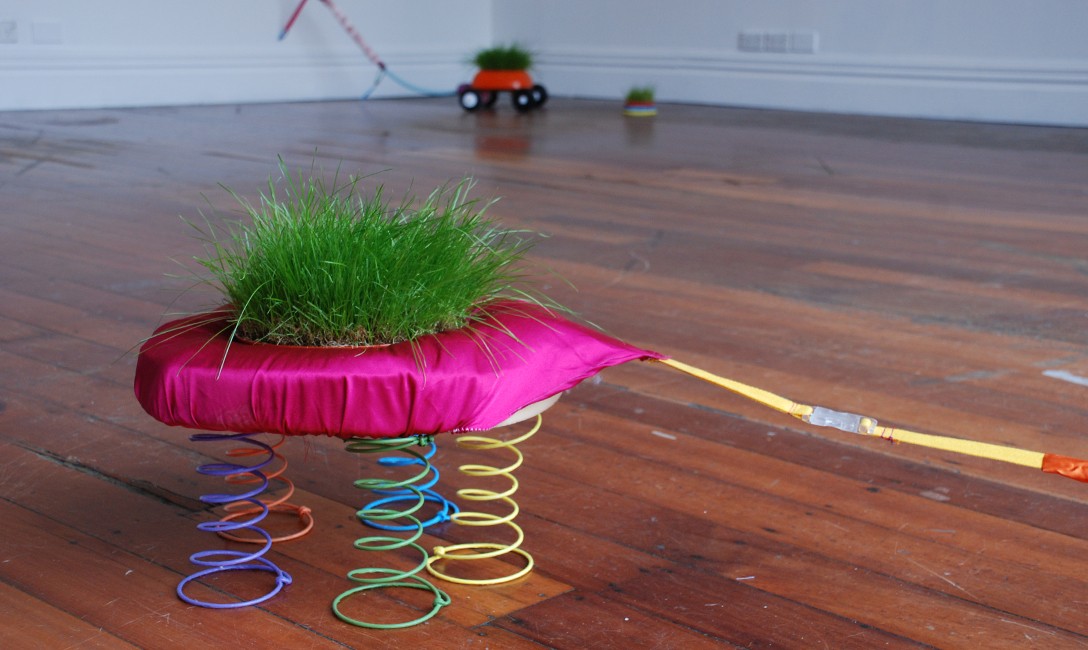 archived
9 Oct – 25 Oct 2008
Kate Lepper
Combining light-hearted sculptural sensibilities with a political conscience, Life Instincts is a playful suggestion of what it could mean to be in love ...with the earth.
More
The title of Wanganui-based Kate Lepper's installation comes from critical theoretician Herbert Marcuse, who considered life instincts to be qualities opposing a world power system based on aggression.
Marcuse's idea of eroticising experience - as an extension of these life instincts ­- is picked up by Lepper, who notes that she uses it "outside the arena of the 'Gaze', our normalized culture of the erotic". Lepper's interpretation utilises references to pan-sexuality and childhood, as experiences she thinks contain "lessened erotic repression. In the work visual sensuality will playfully attribute equal potential for erotic experience to an audience's body, as to that of the vegetables involved in the work."
What emerges in Lepper's work—from her carefully tailored "plant smalls", to her concern for the plants to thrive in the Enjoy environment—is the artist's erotic investment in sustaining the life of the plants. Lepper notes, "In this way 'livingness' becomes inextricably linked to erotic love, a proposition affirming Marcuse's Life Instincts and suggesting with earnest good humour how this worldview may be qualitatively distinct."
Exhibition Essays
1 essay
By Richard Reddaway
Read online