Home Helper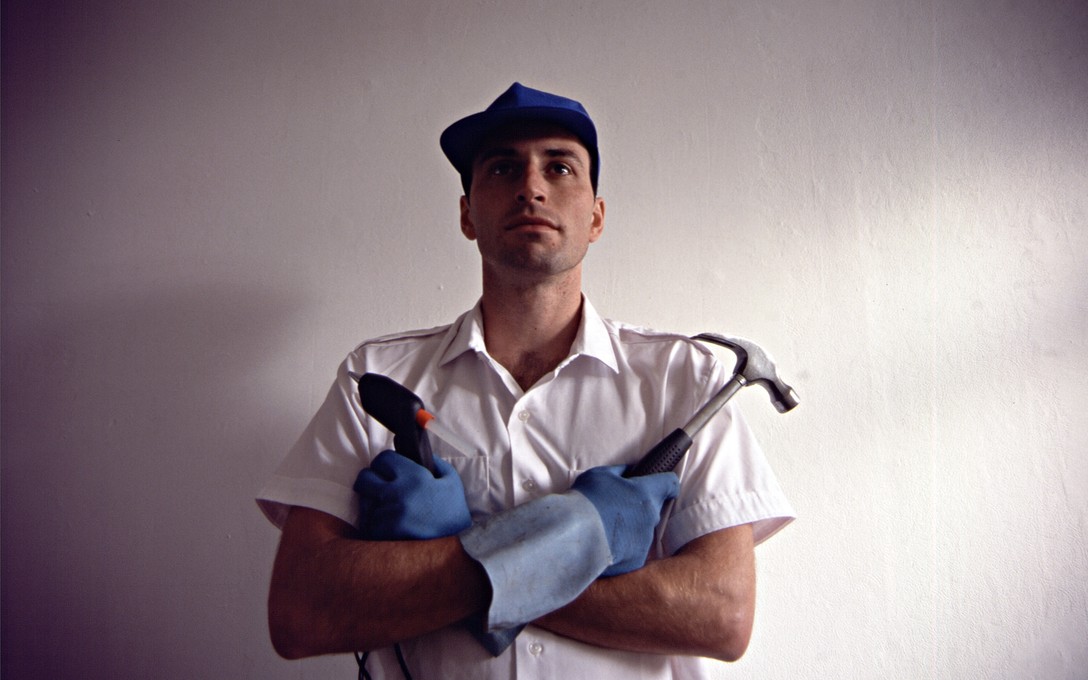 archived
28 May – 14 Jun 2003
Mark Harvey
Paying dual homage to the kiwi handy man and reality T.V., Harvey performed for us his own home renovation show.
More
Existing in a perpetual state of T.V. trained Acquired Attention Deficiency Syndrome, Mark goes about his garden tasks with a drone-like fascination, stuck in his own loop of unfulfilment.
The Occasional Journal
By Kari Schmidt
Read online
Part of the Free/Work series, (March – July 2003).