Ménage à Trois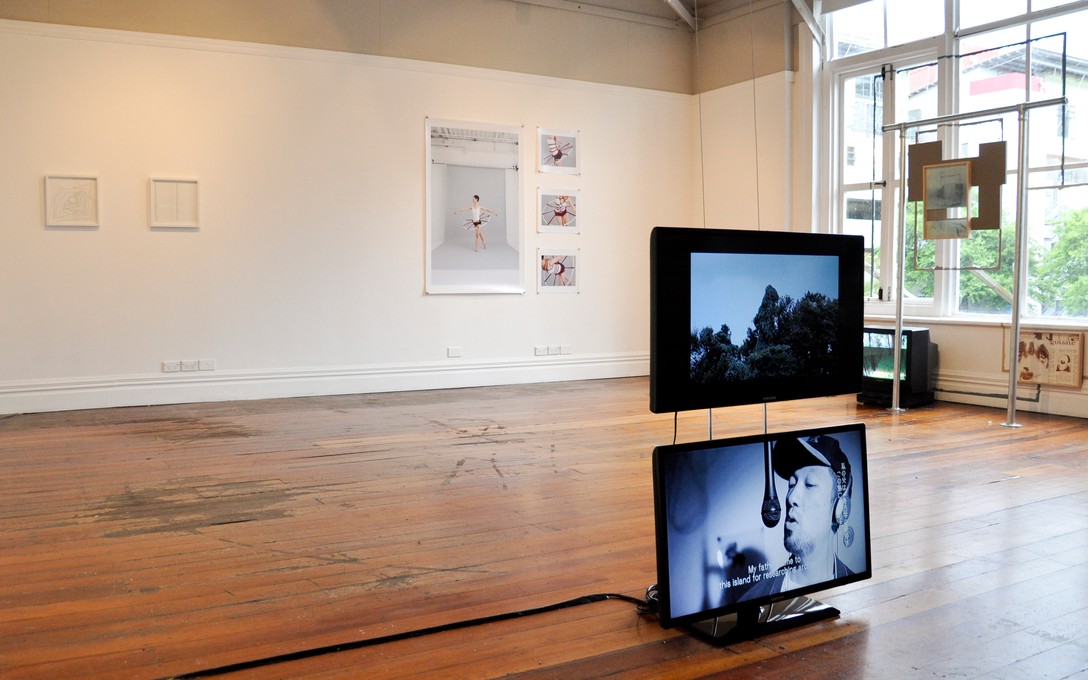 archived
15 Nov – 8 Dec 2012
Charles O'Loughlin, COBRA, Lisa Radford, Ry Haskings, Taree MacKenzie, Yuko Kamei
Ménage à Trois is an exhibition exchange between three artist‐run gallery spaces in the Asia Pacific region: Enjoy Public Art Gallery (NZ), XYZ Collective (JP) and TCB artinc (AUS).
More
The exhibition is a result of chance meetings in Melbourne between Enjoy's Curator, Claudia Arozqueta and XYZ Director, COBRA with TCB artinc. board members. The show has been developed across the three countries with artists intimately involved with Enjoy Gallery, XYZ Collective and TCB exhibiting in each other's cities.
The first stage of the exhibition opened at XYZ Collective in Tokyo on October 5, featuring Andrew Beck, Brownyn Holloway-Smith, Molly Samsell and Kate Woods from Enjoy, and Greatest Hits, Liang Luscombe and Noriko Nakamura from TCB Artinc.
This was followed by the show at TCB in Melbourne on October 24, which featured COBRA and Hikaru Miyakawa from XYZ Collective exhibiting with the Enjoy contingent. Now the final stage opens in Wellington at Enjoy Public Art Gallery.
Exhibition essay
By Claudia Arozqueta
Read online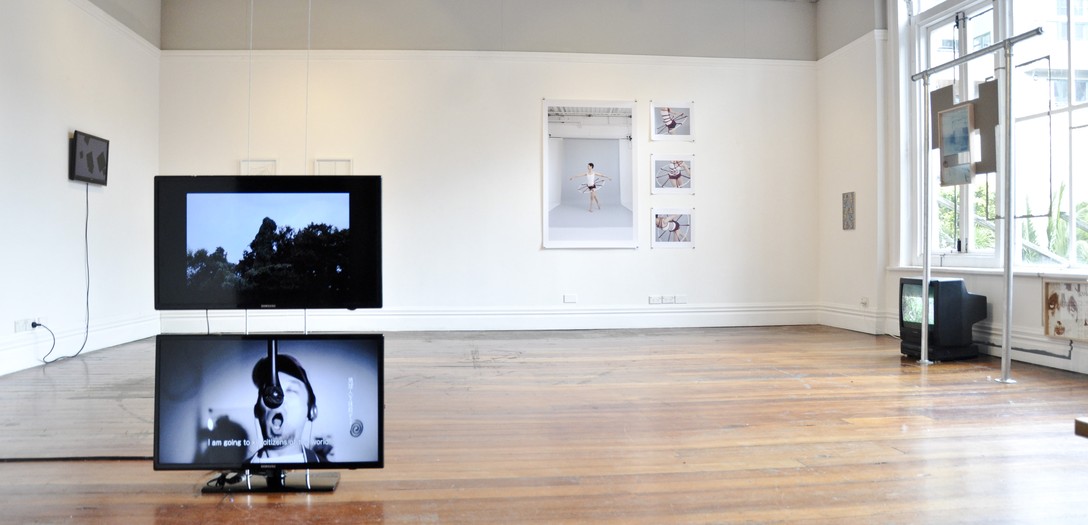 During its twelve years of existence, Enjoy Gallery has been run by a board of trustees comprised of committed and professional art practitioners. Enjoy creates a dynamic space for the visual arts in Wellington by means of an experimental programme that pushes the boundaries of contemporary art practice.
XYZ collective is an artist-run space based in Tokyo, Japan. Following a visit to Melbourne as part of Asialink's Artist In Residence programme at Gertrude Contemporary in 2010, COBRA was inspired by Melbourne's ARI scene to create an independent gallery space in his native Tokyo. XYZ Collective consists of a studio space for early to mid-career artists and an exhibition space.
TCB artinc. is located down a laneway and up a flight of well-tread stairs in Melbourne's Chinatown district. The gallery was initiated in 1998 by a group of young Melbourne-based artists and while these original founders ceased running the gallery years ago, TCB continues to be managed by a committee of local practicing artists. This group of contributors is not connected by an over-arching aesthetic or shared visual language. Rather, a sense of community and a desire to maintain a place for social interactions spurs TCB's activities.
We gratefully acknowledge the generous support of Creative New Zealand, Wellington City Council, Arts Victoria, State Government of Victoria, Arts Council Tokyo, Asia:NZ, NZJEP and Becks Beer.