Obsessional Antics, Decorative Decay, Monomanic Madness, Creative Carrion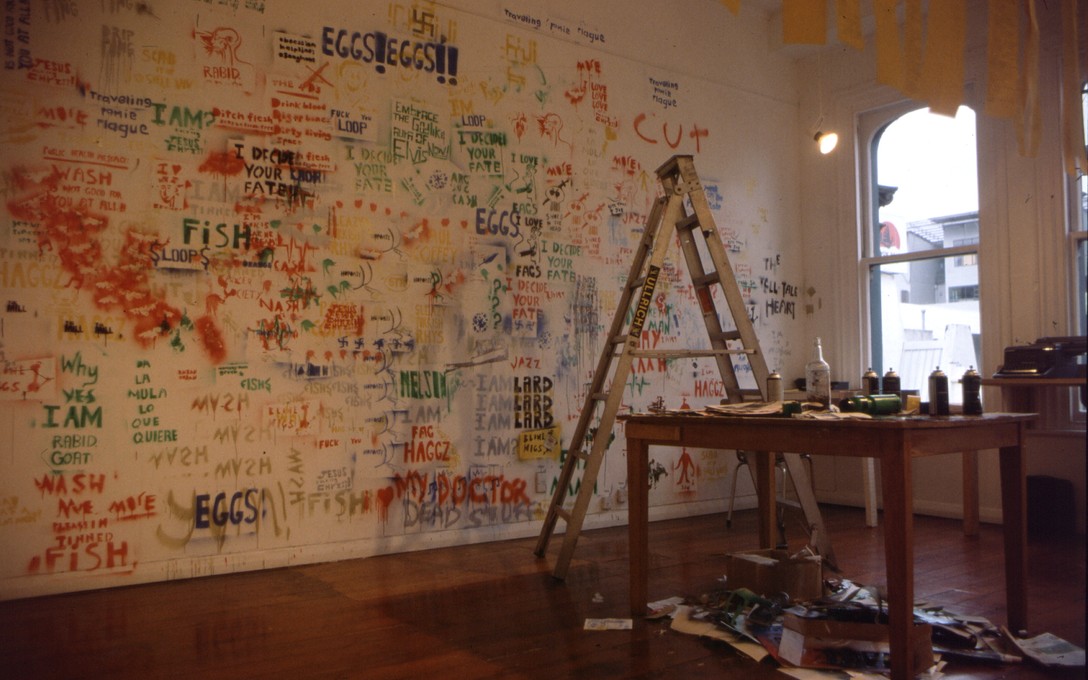 archived
10 Jul – 22 Jul 2001
The Now Romantics
This collective exhibition was the second in Enjoy's Damage series.This collective works, on regular basis, outside gallery spaces in their areas of familiarity. They claim their space and develop it according to an organisation held manifesto.
More
The move into an art-focused gallery space traced some of their movements in the community, and included a hands-on approach to their methods. This practical aspect involved stencil production and image making on the walls of the gallery, using almost every spray paint colour available in the central Wellington area. Alongside these images hung strips of paper - obsession lists drawn up by viewers compelled to write them. As the collective involves a number of personalities, one end of the space was dedicated to simulating a lair inhabited by the 'Ghoul', complete some mornings with the sleeping personality himself.
Exhibition Essays
By The Now Romantics
Read online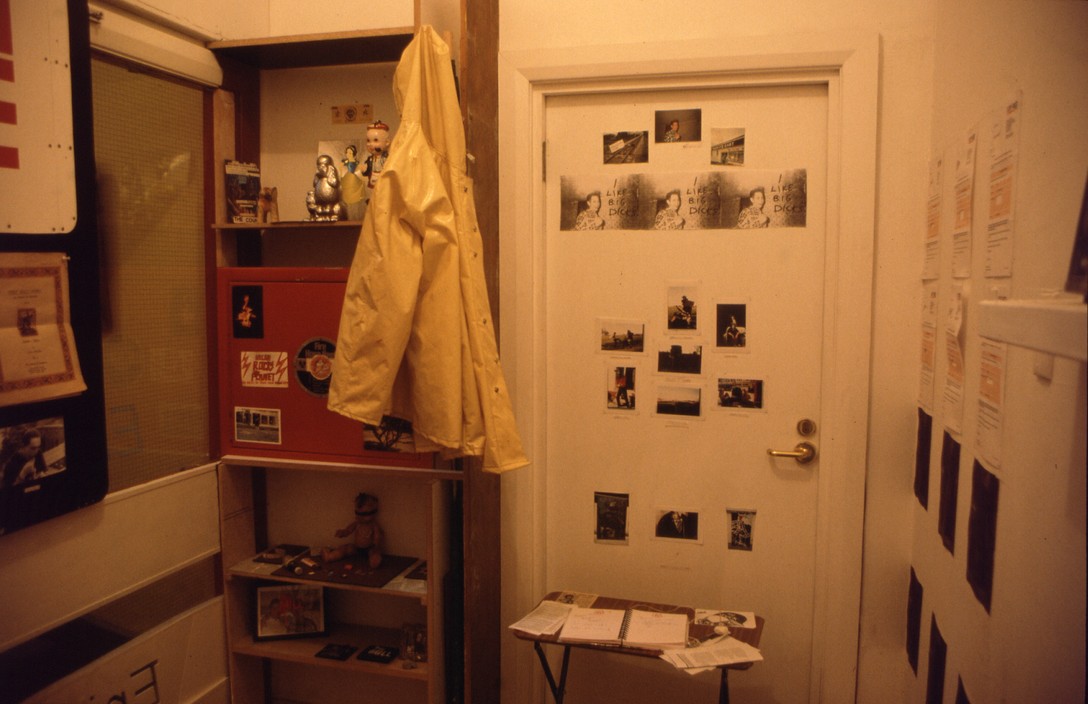 Interested in new and experimental artists attacking the boundaries of contemporary art, the Damage series (September – June 2001) sought to delineate some of the current grounds of confrontation through experimental and subversive work.