Ordinary things will be signs for us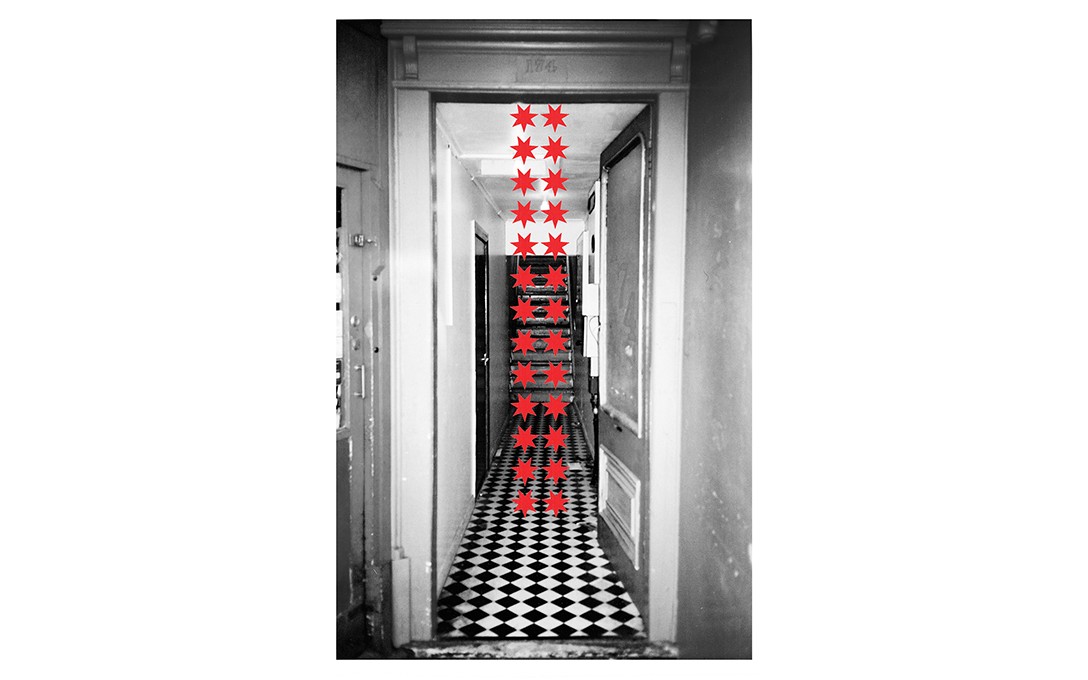 archived
30 Jun – 10 Aug 2019
Kerry Ann Lee
Ordinary things will be signs for us is a project by Pōneke-based artist and designer Kerry Ann Lee. Taking Enjoy's 19-year archive of printed ephemera as a starting point, Lee has created a collage installation of graphic fragments that explores the social architecture of Enjoy's history.
More
Ordinary things... will be installed in the front windows of Enjoy's new home at 211 Left Bank from 30 June, facing out to the arcade while the final stage of the gallery fitout is completed. The work will remain in place until 10 August before it is deinstalled by visitors to the new space as Enjoy reopens, coinciding with the launch of a publication by Lee that collates her materials.
Lee utilises printed matter, independent publishing and handmade processes to consider relationships between private histories and urban spaces. Her work often focuses on histories of Cantonese urban settlement in the Asia Pacific Region, particularly in relation to food and public space. Lee's previous installation The Unavailable Memory of Gold Coin Café (2013) at Enjoy explored the story of her parents' Te Aro takeaway shop, and included lettering the gallery's windows with gold text facing out to Cuba Street's Wilsons car park.
In dialogue with this history of collaboration and enquiry, Ordinary things... deliberately engages with the location Left Bank arcade, home to independently-owned restaurants, small businesses and several vacant spaces. Recalling the treatment of storefronts under renovation—where newspapers are used to conceal the interior architecture or absence of people—Lee's site-specific work puts institutional history on display, making visible selected found evidence of the individual and collective labour that has brought Enjoy into being It also questions what it is to be concealed or visible—who is written into histories, and how—within the urban environment.
Read Jess Scott's article on Ordinary things and Enjoy's relocation on ArtZone.
Exhibition Essay
by Connie Brown
Read online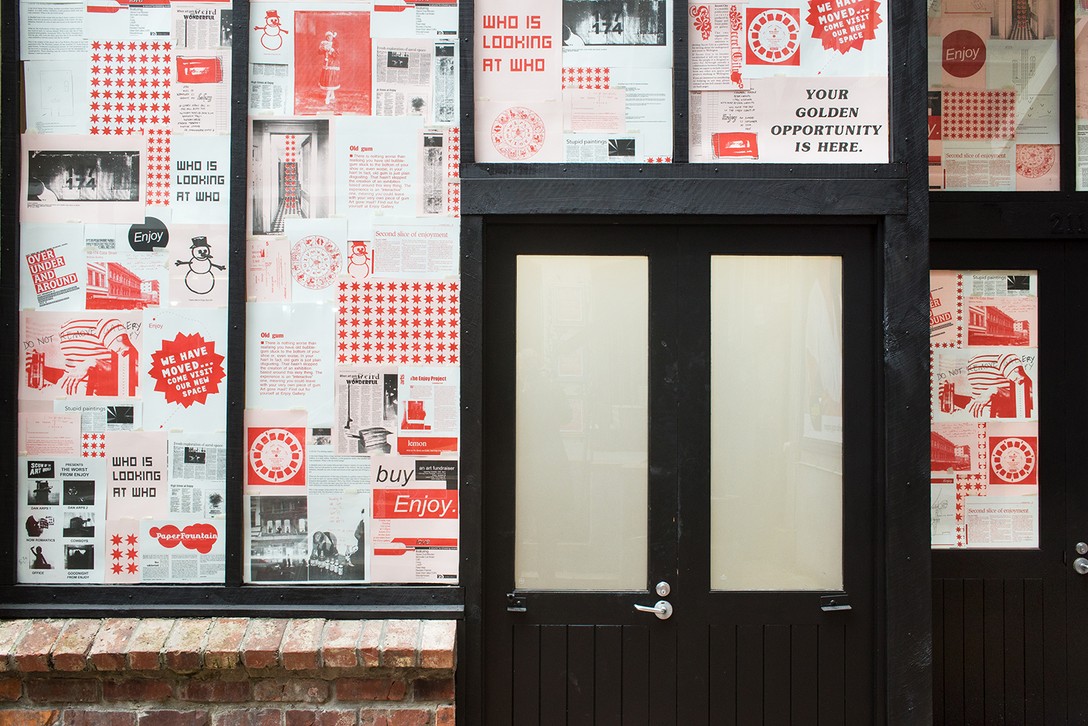 ABOUT THE ARTIST
Kerry Ann Lee is a visual artist, designer and Senior Lecturer in Design at Massey University in Te Whanganui-a-Tara Wellington, Aotearoa New Zealand. Lee is known for her independent publishing and involvement with diverse communities through art commissions, exhibitions, workshops and public programmes. She has undertaken international residencies in China, Taiwan, US, Mexico and Australia and exhibits regularly in Aotearoa.