(Ready-made) Everyday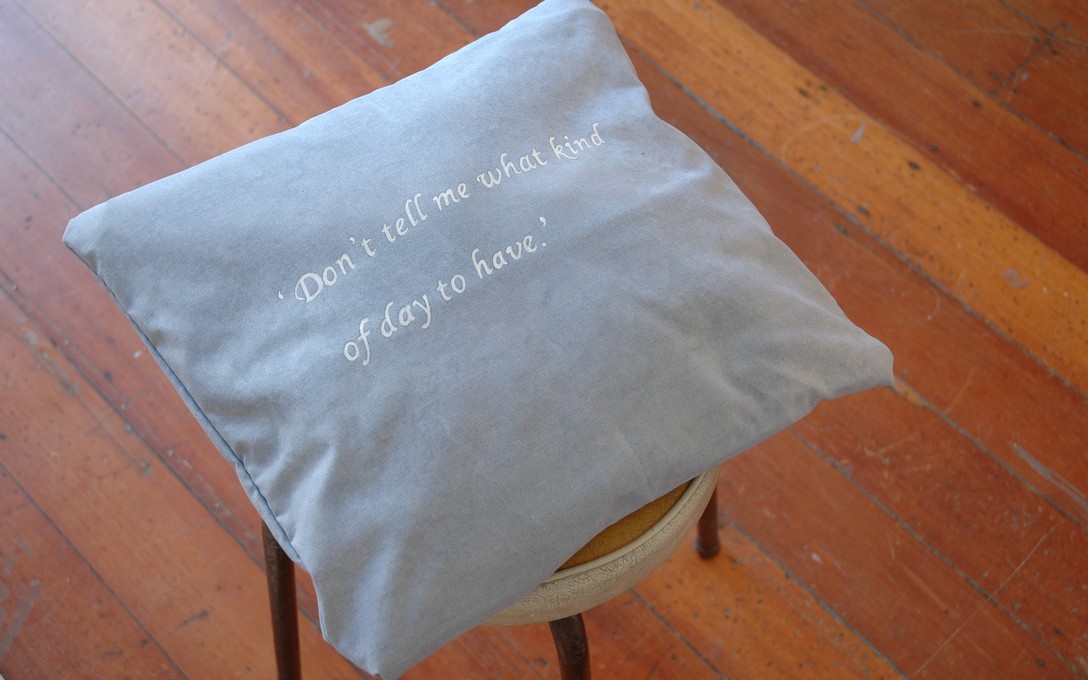 archived
8 Jan – 12 Jan 2008
Lee Kit
Enjoy was proud to host (Ready-made) Everyday an exhibition of new work from Hong Kong based artist Lee Kit.
More
Lee has been creating object-based works directly influenced by his everyday encounters here
in Wellington. Curator Tobias Berger says of Lee's work: "Lee Kit's hand-painted fabric with minimalist patterns are utilized as everyday material such as curtains, tablecloths or picnic blankets" This poses the question "Can abstract painting be useful?"
Contemporary art is always contextual, even (contemporary) art is only one of many contexts. Are we questioning something through art or making art? I'm not sure. At least I'm not sure how it works without other context—where art can still exist—but is not necessarily called 'art'.

In-between every binary of happy/sad, optimistic/pessimistic, etc, the individual is captured and framed. The only practical way to look into individuality is through daily life. I'm a tourist in Wellington; I constructed my own daily life here by making objects and using them, as well as conducting my own personal observations around the city. I painted some pieces of cloth, or manipulated something, and then used them in my everyday life. Thus showing a kind of preference for daily life prior to the context of painting and art, etc.

After the exhibition, all the works will be given away to different people in Wellington. Some of them don't even know me. They will know the further meaning(s) of these objects. The objects will then exist in other people's daily life. I think this is the most suitable way to go. It's an analogy to contemporary art and vice versa.

Lee Kit
Curated by Tobias Berger
Exhibition Essays
1 essay
By Rachel O'Neill
Read online
About the artist
Lee Kit is a contemporary multi-media artist from Hong Kong. He graduated from the Chinese University of Hong Kong in 2003 with a degree in Fine Arts. Lee Kit has recently exhibited at Para/Site Art Space in Hong Kong, and in Germany, Beijing and Shanghai
In Dec 2007 - Jan 2008 Lee was the inaugural Artist in Residence at Wellington's Bolton Street Cottage, in a cultural exchange made possible by Wellington City Council and Asia New Zealand Foundation.