repeat performance 2005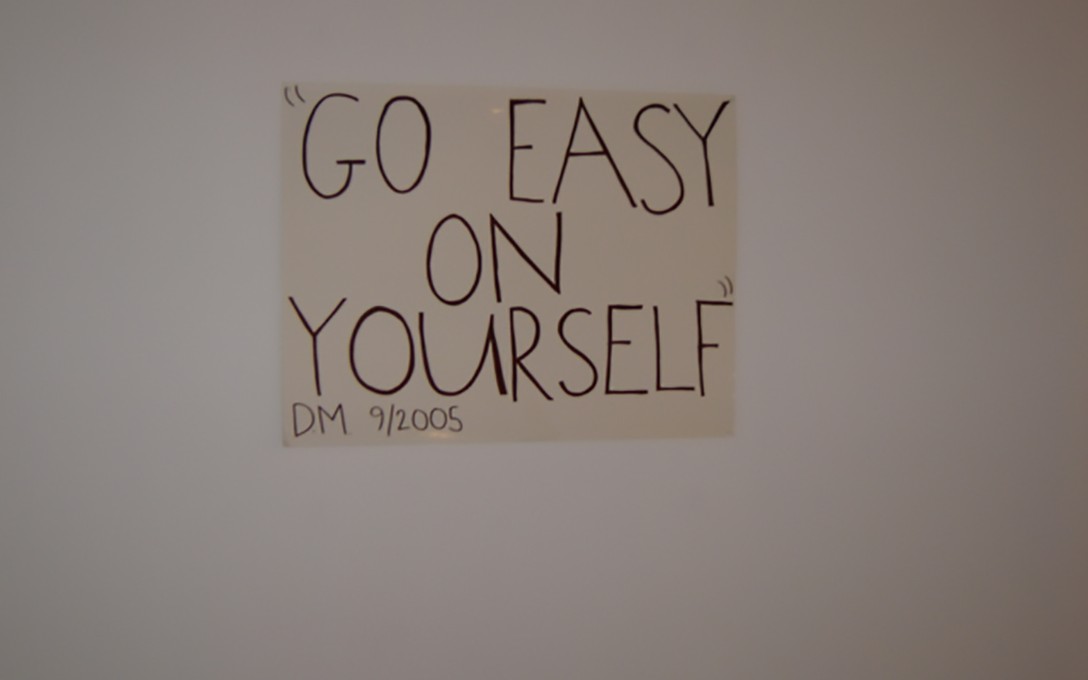 archived
12 Sep – 16 Sep 2005
Amy Howden-Chapman, Biddy Livesey, Bryce Galloway, Chris Cudby, Daniel Malone, John Borley, Louise Tulett, Sean Kerr, Shay Launder
As a result of 2004's Performance Week success, we decided to do it again. Enjoy Gallery presented repeat performance 2005, a week dedicated to the exploration of contemporary performance art. In 2005 we invited artists from within and outside Wellington to choose a performance of their own or from history to be re-performed.
More
The results bring together theatre, music, acrobatics, mimed boxing, photography, narcoleptic episodes and amateur acting. repeat performance 2005 asked whether a moment in time can be repeated, whether the elements of chance often inherent to performance can be planned and replicated, whether the experience of a performance can be conveyed through residual objects and documentation and questions the results of orchestrating a performance from a different city.
By directing stand-ins and doppelgängers of themselves, paying homage to performance artists of the past or by using an already articulated performance as a starting point for re-interpretation, repeat performance 2005 furthered Enjoy Gallery's commitment to experimental temporal art forms.
Exhibition Essays
17 essays
Edited by Jessica Reid
Read online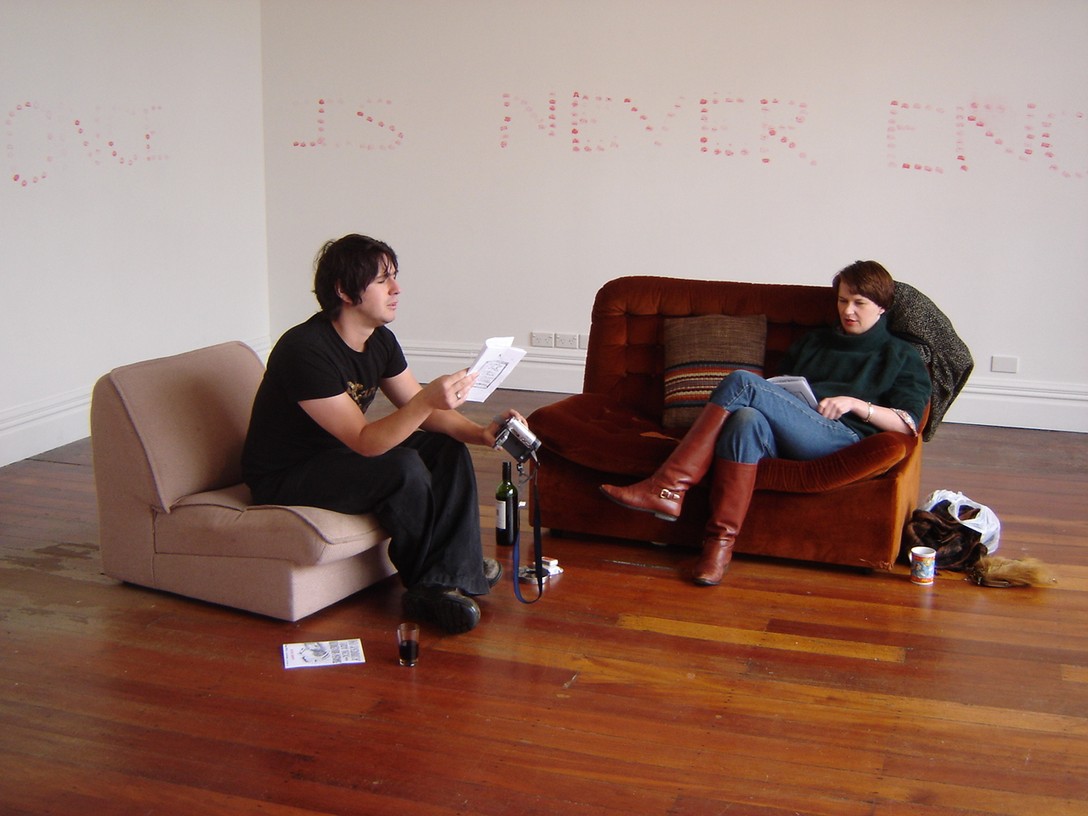 Schedule of performances
Monday
Doing Lines 10am - 6pm
Punch Drunk 6pm
by Daniel Malone
Wednesday
Night of the Nick Cave Concert
readings on the hour between 10am and 3pm
film screening 4-6pm
by Bryce Galloway
Thursday
Piano for Falling Man 6pm
by Biddy Livesey and Amy Howden-Chapman
Friday
'Golden Axe' 6pm
by Chris Cudby
Throughout the week:
*documentation of a performance
were presented in the gallery for the duration of the week
by Shay Launder and Louise Tulett
*SHUTEYE spontaneous performances, Auckland
by Sean Kerr
*CARPARK everyday, lunchtime, Cuba Street
by John Borley