SCHLOCK! HORROR!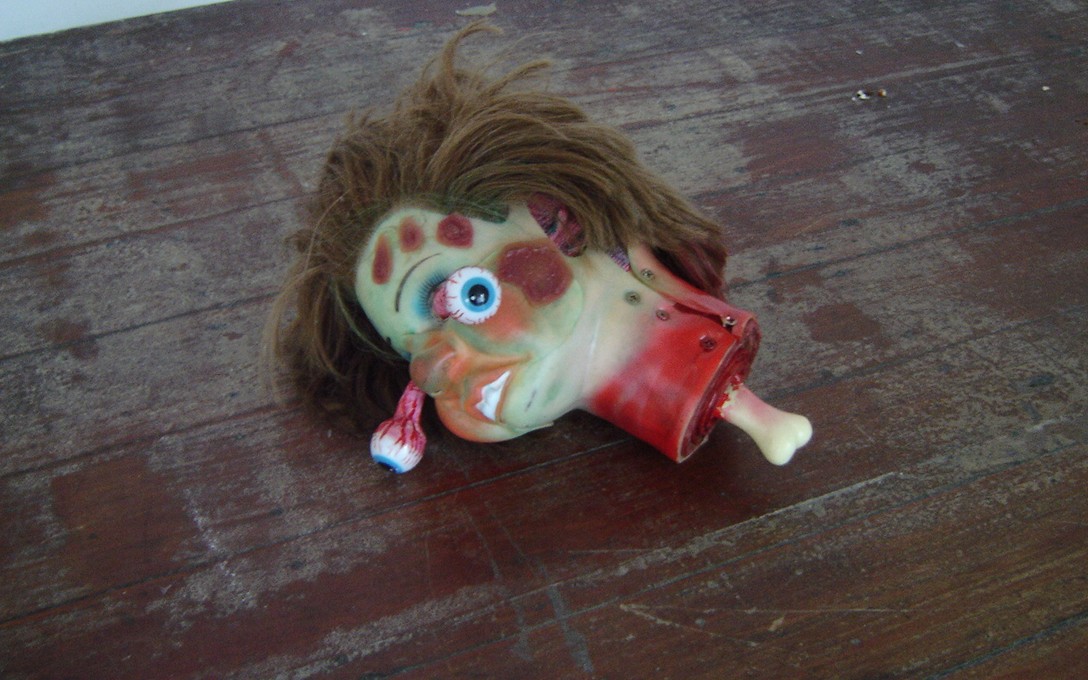 archived
21 Sep – 7 Oct 2005
Mike Heynes
DEATH OF A B-MOVIE EMPIRE
Enter a world of stop-motion monsters, crude puppetry and dodgy special effects.
More
SCHLOCK! HORROR! mourned the end of an era. The souvenirs of a once great movie empire have been left to gather dust as the film industry embraces a brave new world of CGI. All that remained were a few moth-eaten props and end of the line merchandising gimmicks. Movie trailers for SCHLOCK! HORROR! productions played on a loop as a mountain of popcorn went stale in the corner. For Heynes it is Bad Taste which remains the most exciting of all Peter Jackson's films. He claims it is 'infinitely more inspiring than Lord of the Rings could ever be'. The black humour, local references, ridiculous gore and home made prosthetics are tribute to the 'number eight wire' mentality of kiwi ingenuity and the D.I.Y. spirit of punk.
Heynes has described the ostensible intent of objects as the source of their repulsion. Rather than being gruesome in themselves, cheap horror movies' attempts to scare and disgust, knowingly tacky yet relishing in the reactions they can elicit, are what make them so creepy. SCHLOCK! HORROR! was both homage and swansong to this by-gone era of movie-making.
View the full work on CIRCUIT.
Exhibition Essays
17 essays
Edited by Jessica Reid
Read online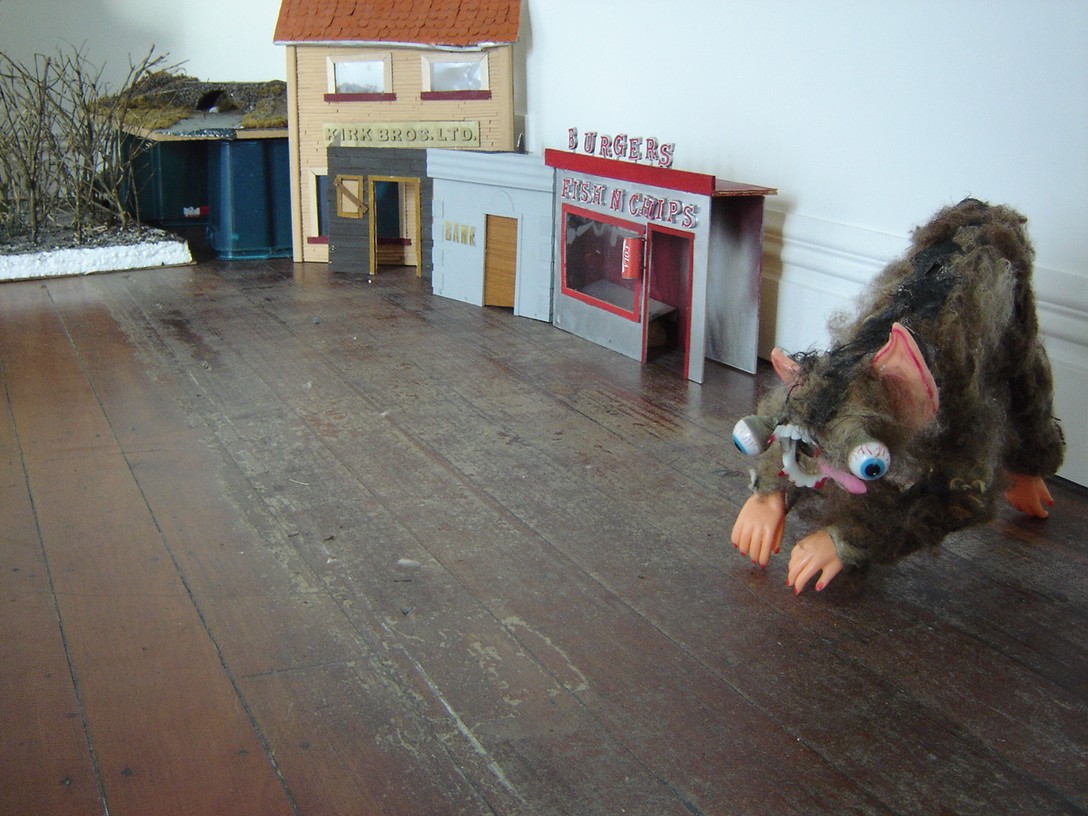 About the artist
Heynes is a Wellington based artist, animator and long-time supporter and contributor to Enjoy.