Spilled brains / synthetic circuits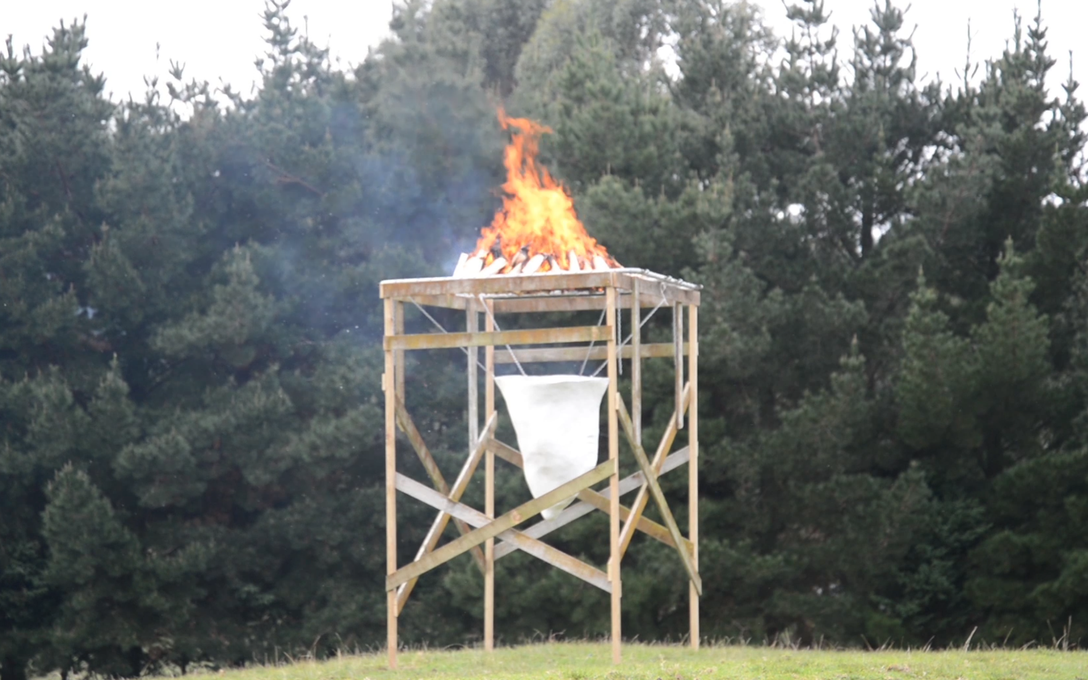 archived
20 Oct – 12 Nov 2016
Hannah Hallam-Eames
Hannah Hallam-Eames works between audio, video, digital animation and sculpture. Her recent projects employ 'transformation machines' to explore a post-industrial, cybernetic landscape.
More
Spilled brains / synthetic circuits originates from two Macrocarpa trees that were planted together by the artist as a child fifteen years ago. After cutting down and carving them in a previous project, Hallam-Eames has developed an evolving body of work that re-articulates, re-measures and transforms the physical properties of these trees.
Through physical processes such as burning the logs and collecting their ash, various types of data have been extracted from the trees. In the death of their original state, this information means that the trees are still living through a fuzz of documented information. However, this information, now spread across physical and virtual interfaces, is prone to chaos and error.
Through a cyberfeminist lens, Spilled brains / synthetic circuits is a rejection of cybernetics, which seek to control, hierarchize and quantify 'the out of control other' that is nature and bodies. The machines that act within this installation, although built specifically to be a purposeful extension of the body, have some degree of autonomy. They nurture miscommunication between the artist and the environment, often resulting in unexpected processes and byproducts.
The self-governance of non-human agents is a platform of anxiety and liberation for the artist, who even as the director of these 'transformation machines', has limited control over the accuracy and legitimacy of any given outcome.
Publication
Read Hannah Hallam-Eames' artist book '305.3L' online.
With contributions from Samuel Jackson and Sadie Plant.
VIEW PDF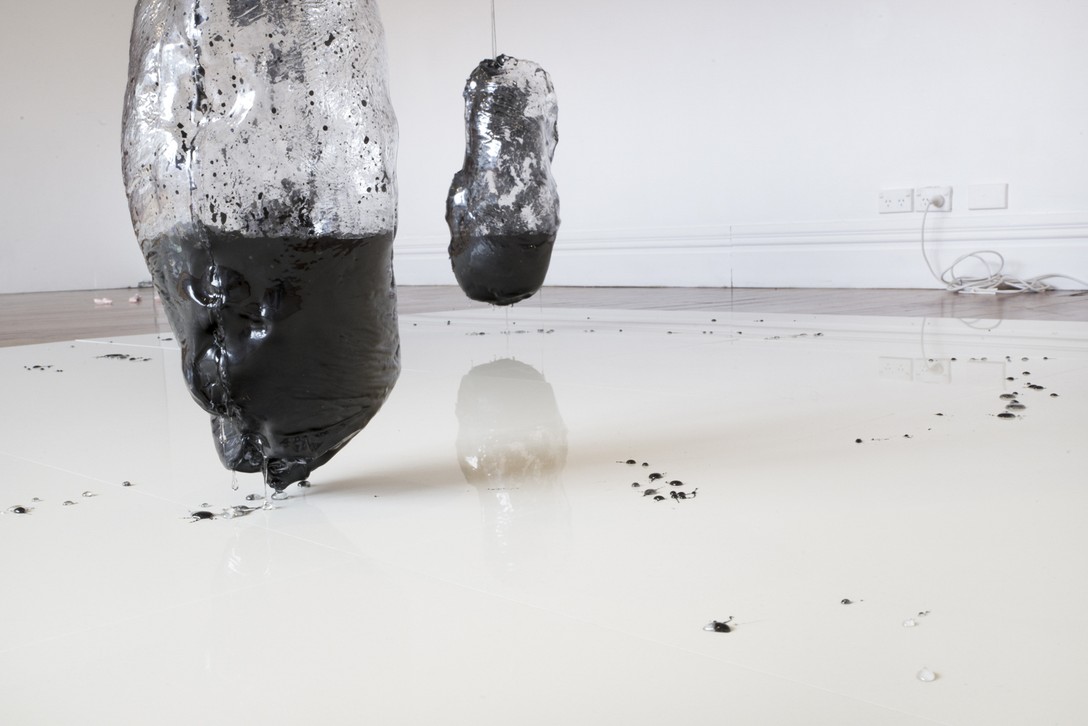 About the artist
Hannah Hallam-Eames is a Wellington-based artist who graduated with a Bachelor in Fine Arts (Hons) from Massey University in 2014. Recent exhibitions include i think a lot about how i killed them (2016), RM, Auckland (Solo); Laminal interfaces (2016), Window, Online; BLAST! (2015-2016), Digital Arts Festival, ASIA NOW, Paris and Palermo, Italy; As a Lattice (2015) Toi Poneke, Wellington (Solo).