Strata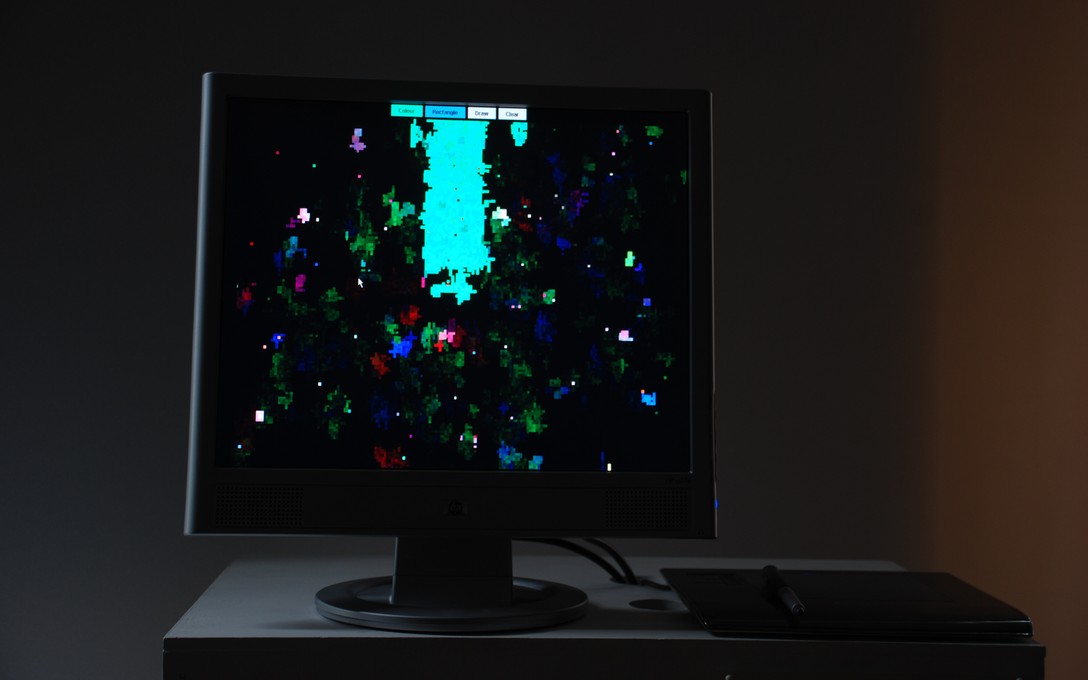 archived
18 Jun – 28 Jun 2009
Damian Stewart, Giles Whitaker, Janine Randerson, Mike Heynes, Phil Dadson, Stella Brennan
Contemporary digital artwork from Aotearoa, New Zealand
Digital art has emerged both locally and internationally alongside the development of new technologies. Artists from a variety of backgrounds have adopted digital tools and production methodologies as a means of realising new works, creating fresh perspectives on traditional mediums, and engaging new and innovative platforms for contemporary art.
More
Strata speaks to the diversity of digital art in New Zealand by examining the layering of practice that operates under this overarching, umbrella-like term. Whether utilising digital media as a mode of operation, interaction, or purely as a means of production, the exhibited works form an exhibition that looks broadly at the illusive ideas of materiality and reaction to the real world, within digital art practice.
Strata is being exhibited at Enjoy concurrent to the 6th Aotearoa Digital Arts Symposium being held at Victoria University School of Design from 26-28th June. While fundamentally connected by their thematic origins and close proximity, the sense of dialogue between the exhibition and symposium will be accentuated by Damian Stewart's off-site work Wind, 2008, to be installed in the School of Design building, and by their common concern for the physical within digital art.
The 2009 ADA symposium Critical-Digital-Matter, will seek to examine the intersections between digital materials and art practice through a dynamic programme of discussion, screenings, an exhibition, and a Keynote presentation by renowned sound and intermedia artist Phil Dadson.
Visit the ADA website for more details.
Curated by Siv B. Fjærestad
Exhibition Essays
By Tom Cardy
Read online