The Bomb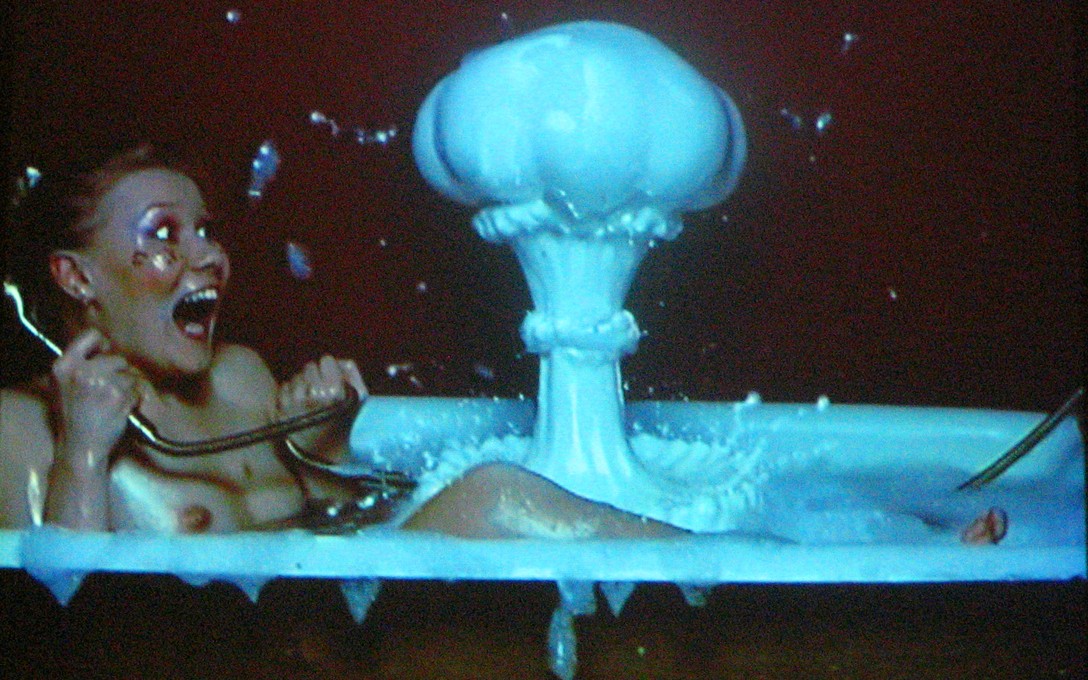 archived
8 Mar – 18 Apr 2005
Avangard/PinkPunk
The Bomb was an ironic comment on the decades-long hysteria about nuclear threat and growing up in the shadow of imminent nuclear disaster. For a New Zealand audience, this had the paradoxical quality of coming from the other side of the 'Iron Curtain'.
More
Curator Marcus Williams says:
"Nuclear war has been the ultimate, apocalyptic danger for so long; the public can't take it seriously anymore. The mushroom cloud is now more a cultural symbol, an icon. So why not make small 'souvenir' mushrooms that would look good in your living room or backyard?"
A PinkPunk performance called Fair Deal was also staged with Wellington's own Bek Coogan. This has so far been performed in the streets of New York City, Berlin, Chicago, Tallinn and Helsinki and examines women's role as pleasure accessory to the powerful players of business and politics
Curated by Marcus Williams
Exhibition Essays
17 essays
Edited by Jessica Reid
Read online
About the artists
Avangard, pro-glam art band from Estonia, organised 'social experiments', performed in the streets and made installations during their time in Wellington. They are also members of art collective PinkPunk. The two groups exhibited at the Gus Fisher Gallery, Auckland, as part of the AK05 festival.