The Story of Three Sentences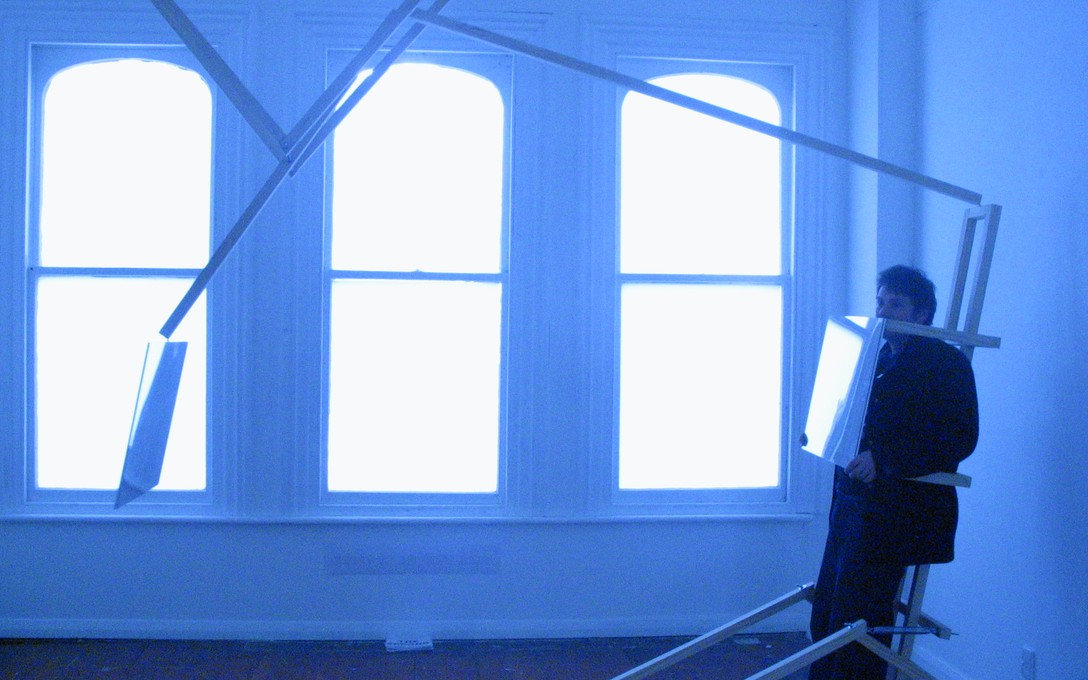 archived
11 Aug – 27 Aug 2004
Amy Howden-Chapman
The Story of Three Sentences was an installation of sculpture and video work by emerging Wellington artist Amy Howden-Chapman.
More
The three eponymous 'sentences'; "Bevan's Asthma", "Rachel gets ready to go out drinking" and "Swing to Infinity Baby", manifested themselves in the gallery as an audio-speaker dripping with water, a screen-saver style video projection and a participatory swinging mechanism for the Enjoy visitor to lean back within. As narratives about the everyday, the works extended to embody their titles, like instructions for their use.
Howden-Chapman explored the interdependency of language and object. Faded materials, itchy with age, were played off against the slick, reflective and newly constructed to create works that offered the gallery viewer a playfully painful, interactive sensory experience. The works aimed to lead the viewer through a path of gimmicky-humour and into a space of reflection and disorientation to create a 'pulse effect'. Subtle and simple in execution, the artist described this feeling as "the slip of a water-slide, coupled with the smell of good bathroom ceiling mould."
Curated by Louise Tulett
Exhibition Essays
9 essays
By Jessica Reid, Katie Duke, Marnie Slater, Rita Langley
Read online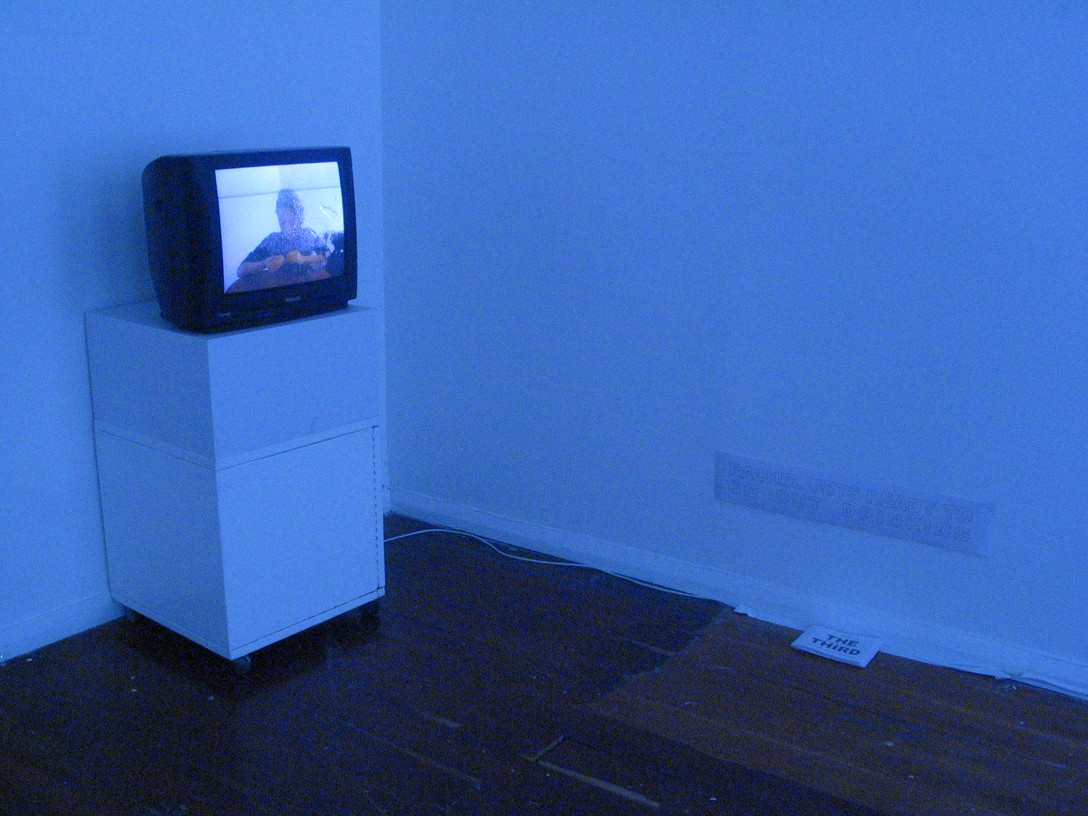 The New Work series (July – December 2004) represented a transitional period in Enjoy's vision and development. Moving away from the gallery's hands-on, thematic approach of the past, New Work set the loosest of theme requirements yet and was the last of such dictated restrictions. The proposal call-out requested that the work be 'new', leaving the definition of this seemingly simple word up for grabs.
New work, new to the audience, new to Enjoy.